Top Metrics All Walmart Suppliers Should Watch Every Monday Morning
2021-07-22
9 min read
Learn about:
What metrics you should view each Monday morning
How to pull these reports from Retail Link
Alternatives to Retail Link for these metrics
---
If you are reading this, you are likely already familiar with Walmart's supplier portal, Retail Link, as well as the Decision Support System (DSS). However, what you might not be familiar with is what Walmart expects from its suppliers and which insights can empower you to make the most of your Walmart business.
This article will detail some of the most critical metrics that every supplier should monitor every Monday morning and why the metrics are so important. Once you have this information, your communications with your Buyer and Replenishment Manager at Walmart will be more concise, informative, and actionable!
Supplier Performance Scorecard
The first report all Walmart suppliers should be reviewing every week is called the Supplier Performance Scorecard. This app is a "same page thinking" document, highlighting all of the metrics that Walmart considers on the way to arriving at its ultimate performance indicator. The result of sales, profitability, and asset efficiency metrics is the Gross Margin Return on Inventory Investment (GMROII).
In its simplest form, GMROII indicates how much money Walmart made, in gross margin dollars, for every dollar of a supplier's inventory that it owned at cost. GMROII combines sales volume, profitability, and asset efficiency. 
Sales Summary
We have already discussed that sales are not the only metric that suppliers should be monitoring. However, it is still obviously crucial that the products are selling! A simple sales summary can help highlight short-, medium-, and long-term trends. 
Below are some critical components of a thorough sales summary:
Both unit and dollar sales
Multiple time ranges: typically Last Week, Last Four Weeks, and Walmart Fiscal Year To Date
If applicable, the same sales metrics for last year will quickly identify growing and declining trends in items.
To reiterate, sales metrics are not the only KPI that suppliers should be reviewing. It is equally important to identify product sales concerning profitability and asset efficiency for those sales, as highlighted in the Supplier Performance Scorecard.
Sales Trends
The sales summary is an excellent indicator of year-over-year performance for different time ranges. However, it can be advantageous to analyze the same sales metrics over an extended time range (i.e., Last 52 Weeks) at a specific time interval. 
For example, looking at the last 52 weeks of sales for a supplier's items as one datapoint will fail to identify the peaks and valleys of the annual sales profile. By adding the Time Increment option to a DSS sales report, suppliers can easily view sales history every week, allowing them to easily identify seasonality and any lift associated with promotions or dips due to instock deficiencies. 
By selecting the columns "Time Across Data Across" and "WM Week," you are instructing Decision Support to return the sales data for the time range you want to see (i.e., last 52 weeks) by week.
Note that suppliers may apply the same time increments to many additional metrics, such as store inventory, customer returns, average price, instock percentage, and much more!
Sell-Thru %
One of the easiest ways to measure asset efficiency is via a metric called Sell-Thru %. In its essence, sell-thru is merely a measurement of total sales versus the total units shipped to the stores in the same period. 
As a simple example, if a company shipped 150 units to stores in the last four weeks and those same stores sold 110 units, the sell-thru rate is 73.3% (sales divided by ships, expressed as a percentage).
Sell-Thru % = Units Sold ÷ Shipped Units x 100
We recommend calculating sell-thru for the same time ranges used for the Sales Summary reporting for comparative purposes. 
Replenishment and Supply Chain Metrics
Supply chain and replenishment metrics are arguably the most critical metrics to stay on top of. Let's face it – if the product is not available on the store shelves, there will be no sales or profits.
Reporting on supply chain and replenishment metrics is simple, but mastering the art of effective supply chain management, forecasting, and demand planning is anything but. We will leave those methodologies to a more in-depth article!
Related Reading: How to Create a Demand Plan in Retail Link
Below are some of the most critical supply chain metrics to monitor weekly:
Traited vs. Valid Store Count
Replenishment Instock %
Store Ownership
Traited vs. Valid Store Count
Traited stores are stores that Walmart has selected to be on the store modular. Valid stores are stores that are actively replenishing. 
Stores have quite a bit of latitude regarding their local assortment and can turn off replenishment for stores without Home Office approval. Therefore, it is essential to track how many stores are actively replenishing versus how many stores should be replenishing.
Replenishment Instock %
While there are several instock measurements available in Decision Support, Replenishment Instock % is the most important. This metric measures the percentage of stores that have enough inventory to meet daily store forecasted demand. 
In other words, if a store has one unit on hand, but the store forecast is to sell five units that day, that store technically does have inventory, but it does not have sufficient stock to cover demand.
Store Ownership
The Store Ownership metric involves more than simply how many units are on hand at the stores. This metric refers to everything in the store plus what is in the store pipeline. 
There are four distinct points of ownership for a store:
Store On Hand: Inventory available at store level
Store In Transit: Inventory in transit between Walmart warehouses and their aligned stores
Store In Warehouse: Inventory in the warehouse but pulled from warehouse inventory and awaiting pickup by Walmart transportation. Once the truck picks up this inventory, it will move from In Warehouse to In Transit
Store On Order: Inventory that Walmart has placed an order for but has not received at the Walmart warehouse
Total Store Ownership: The sum of On Hand, In Transit, In Warehouse, and On Order
It is essential to think of store inventory in terms of the entire pipeline, not just what physically resides in Walmart stores. A store might have one week of supply at the store level, which could be below a Replenishment Manager's desired levels. Suppliers that do not monitor pipeline inventory might fail to notice that there is the equivalent of five additional weeks of stock in the pipeline, making a total of six weeks of total store ownership.
OTIF Compliance
There is no doubt you have heard of Walmart's OTIF initiative. With fines for non-compliance equaling 3% of the cost of goods sold, it is easy to imagine how OTIF deficiencies can lead to very substantial chargebacks.
The hardest part about maintaining OTIF compliance is, without a doubt, getting to the root cause of OTIF deficiencies. Thankfully, Retail Link provides the OTIF Scorecard, which highlights not only the major components of OTIF but also drills down into purchase order detail, warehouse detail, and accountability for any deficiencies.
Note that OTIF data is only available for a specific window. Suppliers should download the OTIF data every week and keep records of each week's results. Since chargebacks will not show up until several weeks later, suppliers need to revisit data from several weeks before receiving the chargeback.
Related Reading: How to Dispute Walmart OTIF Chargebacks
GRS Forecasting
Forecasting and demand planning are challenging skills to master. Thankfully, Retail Link has several great tools that make data gathering easier. 
Forecasting comprises two aspects: sales forecasting and demand planning. Sales forecasting is simply an estimate of how many units of an item Walmart predicts that the consumer will purchase from it. Demand planning estimates how many units the supplier is estimating that Walmart will buy from the supplier.
Both metrics are intertwined since it is logical to assume that the supplier will need to replenish items it sells to the consumer. However, it isn't as easy as taking the sales forecast and moving that quantity to the internal "reorder" quantity. Stores might have excess inventory, or the item might be approaching its end of life or end of season. Walmart would not need to replenish a product in both instances simply because the consumer purchased it from Walmart. 
The data needed to begin your supply chain management journey are readily available in Retail Link.
Corporate POS Forecast is a Decision Support report, updated weekly, that provides insight into the quantities that Walmart is anticipating its consumers will purchase. The retailer updates the data on a rolling weekly and monthly basis.
CPFR is a separate application in Retail Link. The acronym stands for Collaborative Planning, Forecasting, and Replenishment. This application provides similar information as the Corporate POS Forecast, along with a wealth of additional information relating to forecast accuracy and forecast exceptions.
Supply Plan is a Decision Support report that provides guidance on the anticipated quantities that Walmart is projecting that it will be ordering from the supplier. This report takes into account current inventory loads and future planned events like promotions or holiday impact events.
Demand planning and forecasting is a very specialized skill that can take a bit of time and practice to master. The best way to test your skills is to perform an audit of your internal projections once the actual sales and order events have transpired.
Related Reading: How to Create a Demand Plan in Retail Link
In Summary
As you might have noticed, there is quite a bit of monitoring to ensure a healthy and growing account with Walmart. Furthermore, this is by no means a comprehensive list of metrics that suppliers should be monitoring. From defective returns, store markdowns, and the new SQEP initiative, suppliers should constantly be tweaking their weekly reporting to ensure that the results lead to actionable intelligence instead of mere reporting.
---
Get valuable, actionable insights. Get started!
Written by Tim Carey
About Tim Carey
Tim has been in the Walmart supplier community for over 15 years. His expertise is in Consulting, Business Analytics, and Retail Link for Walmart suppliers.
Read More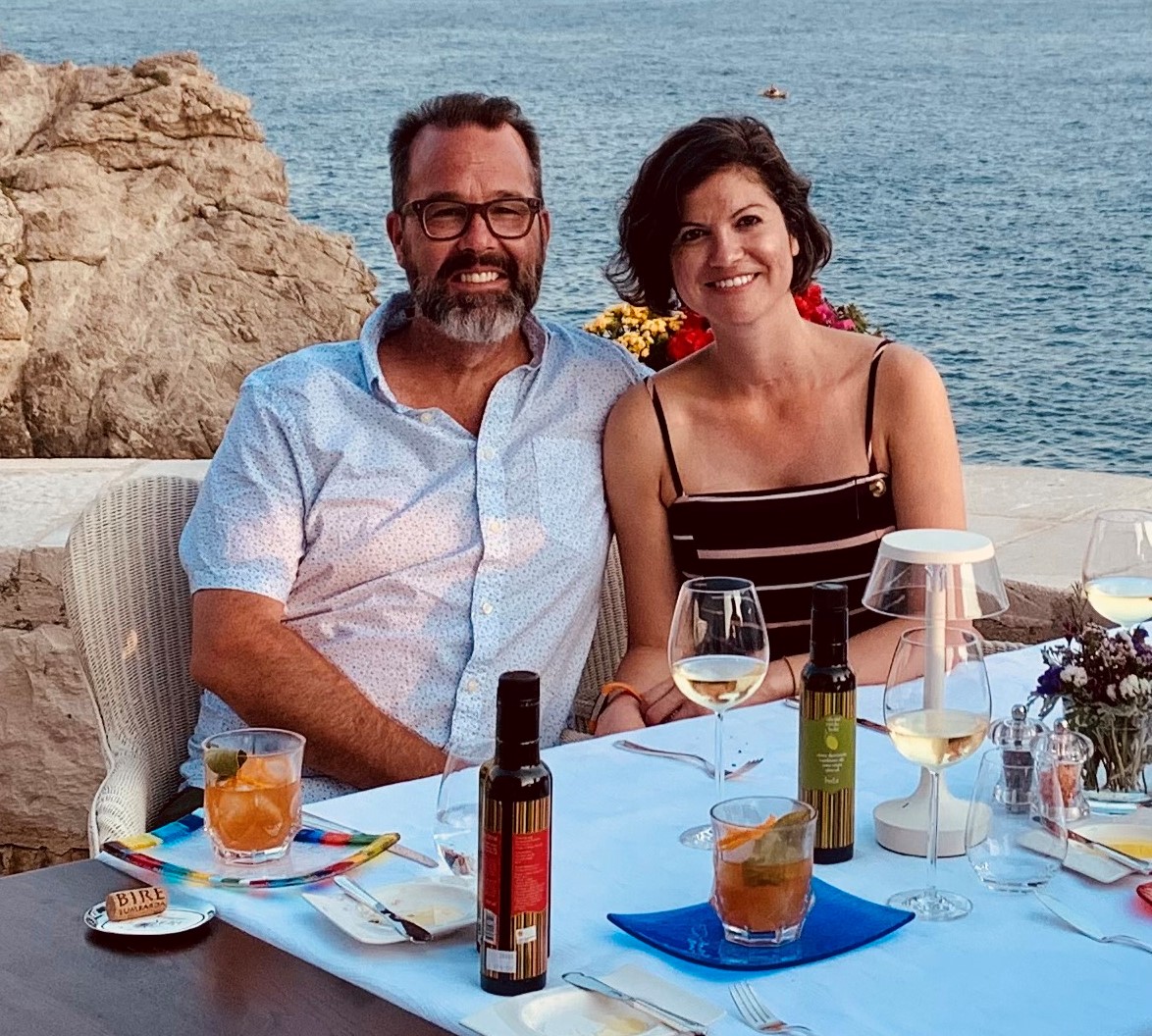 About

Established in 2007, Trend Results is a full-service Consulting, Business Intelligence, and Retail Link Training firm specializing in Walmart suppliers throughout the United States and Canada.
Our team consists of former Walmart suppliers and retail professionals with over 16 years of combined experience calling on Walmart and Sam's Club.
View Trend Results's Website