Executive Level Insight into RevLoss at Walmart
2023-06-06
6 min read
Data Aggregation as a Solution to the Problem of a Lack of Insight
In order to gain real high-level insights into a supply chain, massive amounts of data aggregation are required. Every channel of cash flow has to be scanned for signs of leakage from deductions and compliance fines to post audits and new and recurring fees.
At Walmart, particularly, these channels are various and, occasionally, overlapping. AP deductions teams do not have clear communication with compliance programs like SQEP or OTIF, so suppliers are sometimes hit with double or triple fines for a single error.
Deductions are difficult to understand for a variety of other reasons as well. On the one hand, some deductions are invalid. Doing validity checks on deductions is also, therefore, an essential part of the process of dealing with them.
In order to keep ahead of these losses, suppliers need to keep a finger on the pulse of all of these channels. 
Important Terms for Defining Loss at a High Level
Gross Revenue in Your Walmart Business
This process should involve an accurate sense of the Gross Revenue of the Walmart business: the total invoiced dollar amount sent to Walmart. This represents the ideal amount of money your business should be receiving from Walmart for a given period of time.
If nothing goes wrong in the process of shipping to Walmart (i.e. no overages, shortages, or damages, etc.), and Walmart acknowledges the shipments as such, the Gross Revenue is what a given supplier will receive from Walmart for their shipped product over a given period. 
Net Revenue in Your Walmart Business
In a perfect world-one in which suppliers never fell out of compliance with the retailer standards and retailers never gave out invalid fines-the gross revenue would be the net total of the cash that the retailers brought in for any given period. But, alas, it is not so.
There are a wide variety of compliance-related deductions, chargebacks, and fines that Walmart will level at their suppliers, some of which, alluded to already, are regular deductions (AP), SQEP and OTIF fines (AR), and Post Audits.
The Net Revenue of a supplier's Walmart business is the Gross Revenue minus these deductions, chargebacks, allowances, fees, and other losses. Defining a profit margin off of the Gross Revenue rather than the Net Revenue will lead to unpredicted losses.
Gross RevLoss in Your Walmart Business
If the Gross Revenue is what, in a perfect world, Walmart would pay a CPG for all product and the Net Revenue is what, in reality, actually gets paid for the product, then the Gross RevLoss is the total amount of money lost in that process, all that doesn't make it into the Net Revenue. 
A Gross RevLoss Example
John's Hot Sauce billed Walmart $5M in March.
Gross Revenue = $5M
AP Deductions = $500K via AP deductions on the March invoices.
$400K of that was ultimately paid back from disputes.
Net AP Deductions for March = 500K - 400K = $100K
OTIF Fines = $60K
$10K was paid back from disputes.
Net OTIF Fine for March = 60K - 10K = $50K
Damage Allowance = $50K
Net Revenue = 5M - 100K - 50K - 50K = $4.8M
Gross RevLoss = $200K
What Are the Contributors to Gross RevLoss at Walmart?
Some of the most common contributors to Gross RevLoss at Walmart are shortages, overages, and damages (often referred to as OS&D). At Walmart, specifically, however, there are many other channels of loss.
There are three main channels of loss, and each have many sub-categories that will likely be familiar to suppliers:
-Deductions (AP Deductions)
-Compliance Chargebacks (AR Deductions)
On-Time and In-Full (OTIF) Program; for an exhaustive resource, click here
Supplier Quality Excellence Program (SQEP)
-Post Audits
These audits are usually done by a third party and sent directly to the supplier's email with a flat charge usually in the five to six figure range. 
Most suppliers are likely to receive 3 notable audits/year.
The average audit is around $75,000.
For more on the subject, read this article.
How to Track RevLoss at Walmart
The multiform nature of these RevLoss channels at Walmart, make tracking supplier performance at the executive level enormously challenging and time-consuming. The way that compliance programs are conducted in silos creates a similar siloing in the CPGs that are responding to them.
The key to tracking RevLoss at Walmart is careful data aggregation, attention to detail in understanding the timing of fines and deductions, and clear presentation of the findings. 
SupplyPike for Walmart's RevLoss Summary Feature
Alternatively, SupplyPike's software organizes and sorts all of this information for its users automatically, presenting the supply chain at a bird's eye view to its users.
It was with this problem of a lack of insight at the executive level that we at SupplyPike decided to expand our product to include a higher-level analytics dashboard summary. The summary involves insights into RevLoss at a few levels:
-RevLoss by Dollar
-RevLoss by Percentage of Gross Revenue 
-Disputed and Approved Gross RevLoss (in $ and %) - this shows Gross RevLoss compared to the total dollar cost disputed and the total dollars won back through disputing in that same window.
RevLoss by Category

OS&D
Contractual
Returns
Compliance
Pricing
Other
-RevLoss Category by Status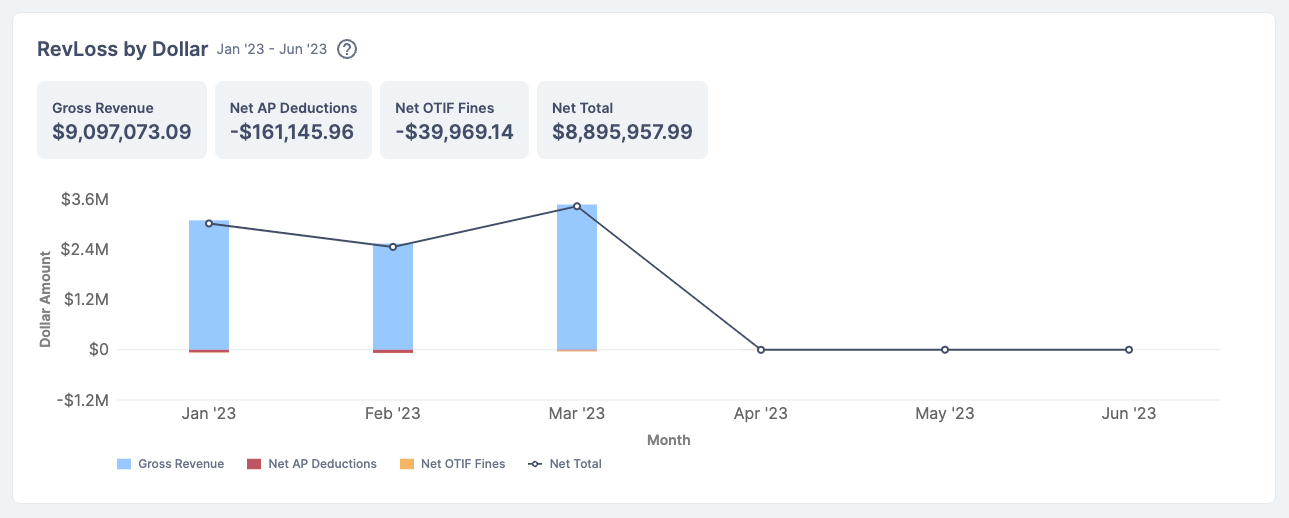 Each of these can be analyzed for any given time window. The RevLoss Summary calculates RevLoss based on the month of the related invoice date. This helps to calculate supply chain efficiency.
With these tools, the process of gaining high-level insight into your Walmart business can be reduced to a few clicks and brief monitoring periods. Root cause analysis doesn't have to be a time-consuming and costly endeavor anymore with the RevLoss Summary.
Written by David Joseph
About David Joseph
David brings a wealth of Walmart knowledge and expertise from 2+ years of experience working as a Replenishment Manager.
Read More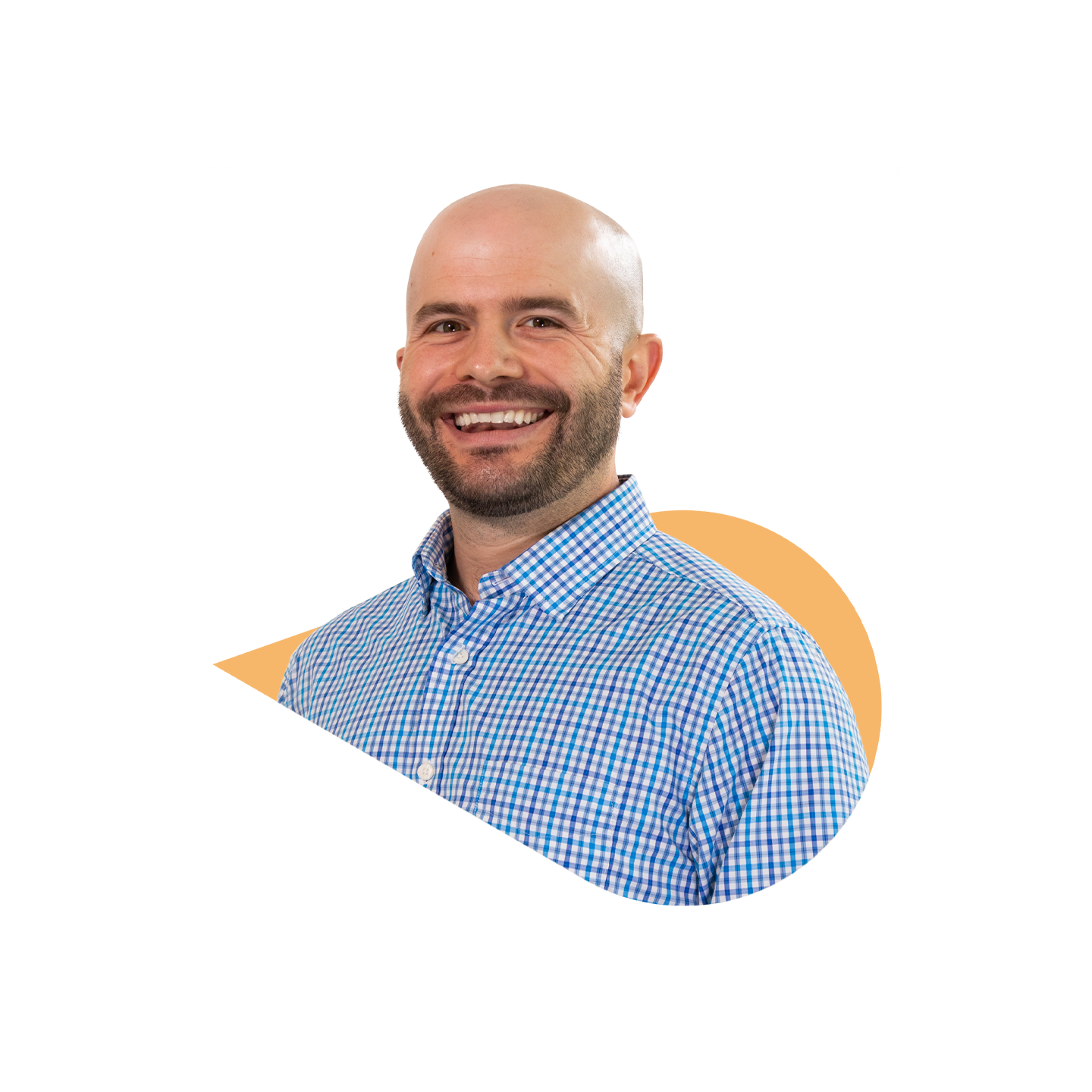 About