Walmart and Kroger Deductions Office Hours
Welcome to SupplyPike Office Hours: Deductions Edition! Our experts, Eric and Allie, will spend a full hour answering questions live on Walmart and Kroger deductions.
Hosts
Eric Smith

Director of Product

Eric directs the strategy and product development for the Deductions Navigator tool, a software product built to help suppliers manage retailer deductions.

Allie Welsh-Truong

Lead Content Coordinator

Allie is the Content Coordinator for SupplyPike. She leverages her CPG background when creating educational content for suppliers.
Related Resources
Deductions Office Hours
Access the Deductions Office Hours slide deck for a quick tutorial on retailer deductions!
Sponsored by Deductions Navigator
About Deductions Navigator
With SupplyPike, suppliers can see every dollar taken from their checks and dispute invalid deductions with a single click. Reduce the time it takes you to dispute a deduction from 30 days on average to seconds.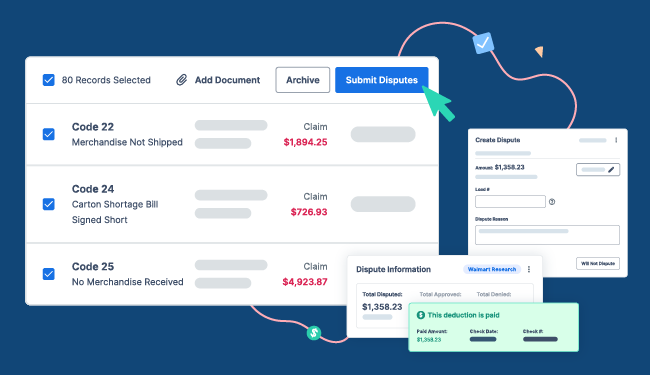 About

SupplyPike helps you fight deductions, increase in-stocks, and meet OTIF goals in the built-for-you platform, powered by machine learning.