What is TI/HI?
2021-02-02
6 min read
Learn about:
What TI/HI is
How to maximize TI/HI palleting
Common palleting mistakes
---
TI/HI refers to the stacking pattern of items on a particular pallet platform. The idea is that the TI/HI design will be a stable one that is safe for moving. 
What is TI/HI?
The term TI/HI is common in the logistics industry and is the abbreviated name of a few other widely used words, which include:
Ti-High
Tie-High
Ti by Hi
What Is TI? TI refers to the number of boxes that one can store on a particular layer on a pallet.
What Is HI? HI refers to the number of layers high these boxes will safely stack on the same pallet.
How to Maximize TI/HI
There are a few different techniques suppliers can implement to maximize TI/HI. Here are the top tips to building a stable pallet:
Stack Heavy Goods First
As a rule of thumb regarding pallets, suppliers must always remember to place heavier items at the bottom of the stack. Placing objects at the bottom creates a lower center of gravity for the entire pallet and makes a more sturdy base. It's also beneficial to the product as it decreases the chance of damage to lighter goods.
Stack Up to the Edge, But Not Over It
Suppliers will want to do their best to stack everything onto the pallet as close to the edges as possible. Suppliers should avoid any excess hanging over. When the boxes are to the edge of the pallet, they will strap and secure better, making the entire pallet more stable. 
Creating an overhang on your pallet can potentially cause damage to your goods or compromise the over stability of your pallet one full. It can also result in freight re-bills or re-classes if you are not careful.
Pretend to Lay Bricks
When laying bricks, an overlapping pattern works best. This design pattern works well when stacking boxes that are uniform in size. When moving onto the next layer, suppliers should be sure to rotate the design.
Suppliers should avoid stacking all of the boxes in the same pattern, as this can make it easier for all of the packages to tip over.
Strap Everything Up
Before shrink wrapping the pallet, suppliers will still want to make sure to strap everything down to the pallet as securely as possible. It is best to use heavy-duty bands explicitly made for packing made out of steel, polypropylene, rayon, or polyester.
Suppliers should use at minimum two straps on each side of the pallet. Adding cardboard corner boards or slip sheets provides even more added stability during transit.
It's Always Better to Plan Ahead
The best way to improve packing is by considering all stacking options before loading. Suppliers need to look at all of the different packing options they provide and create templates to better plan out the pallet.
Related Reading: Five Tips for Small Business Shipping
What Are Common Palleting Mistakes?
There are some common palleting mistakes that warehouses can avoid in order to maximize pallet stability.
Picking the Wrong Pallet Size
There is a universal size for pallets, the standard 48" x 40", but that doesn't mean it is the only size pallets come in. One can have pallets custom made to fit one's packaging needs better. Suppliers should keep this in mind if they have specifically side products.
Additionally, suppliers don't have to use the standard pallet size for their orders. It might end up costing less to custom order pallets rather than trying to force the packages onto the universal size.
Packing Individual Boxes Improperly
Before thinking about stacking the boxes, suppliers have to look at how the manufacturer or source currently packages the parcels. No matter how secure the pallet is, the boxes' contents still run the risk of shifting around inside their original packaging.
Any excess space leftover in boxes without proper impact protection can cause damaged goods in the shipping process. Surprisingly, improper packing is a common mistake among shippers.
Suppliers may quickly fix this issue by starting with the right sized box and ensuring there are shipping protections in place so the item is secure in the box. Then, once they have placed and secured the package to the pallet, there is much less risk in damages through movement.
Pyramid Stacking
Some shippers believe that smaller boxes should go towards the top of the pallet, making for a pyramid shape that is narrower towards the top. Contrary to popular belief, the pyramid shape for the pallet can compromise the entire stack's integrity. 
Whenever possible, suppliers should try their best to integrate smaller packages into the stack to try and maintain a cubic shape as much as possible.
Not Using Enough Shrinkwrap
One can never use too much shrinkwrap when securing a pallet. Suppliers would do well to remember that the shrinkwrap will hold all of the boxes together in the stack, causing them to behave as one unit. 
If a supplier is currently wrapping more than a dozen or so pallets per day, it might be time to look into purchasing a pallet wrapper. While it can be costly, a pallet wrapper will save time and also create consistency in wrapping that humans just can't do.
Labeling Incorrectly
Mislabeling pallets, or neglecting to label them at all, is a prevalent if obvious mistake.
Suppliers should always ensure that they mark and clearly identify all of the safety and shipment information on the pallet. Every side of the pallet should have a label, so the information is readily available to anyone from any angle. 
Another thing suppliers should keep in mind is marking whether the pallet is safely stackable, contains fragile goods or hazardous materials, etc. 
Conclusion
Understanding TI/HI is a crucial part of the logistics industry. It can be beneficial for both safety and financial purposes when it comes to packaging pallets correctly.
While each company will have individual palleting needs, it's always a good idea to look at the current production to see how to improve upon it. There is still room for growth, and prioritizing safety is always a worthwhile goal.
Fortunately, TI/HI ensures safe stacking and proper handling of goods.
Stay Ahead of OTIF Charges with Our Comprehensive Guide
A healthy supply chain starts with education. Learn how to stay compliant with Walmart's OTIF program by checking out our free, comprehensive eBook: The Ultimate Guide to OTIF.
Written by The SupplyPike Team
About The SupplyPike Team
SupplyPike builds software to help retail suppliers fight deductions, meet compliance standards, and dig down to root cause issues in their supply chain.
Read More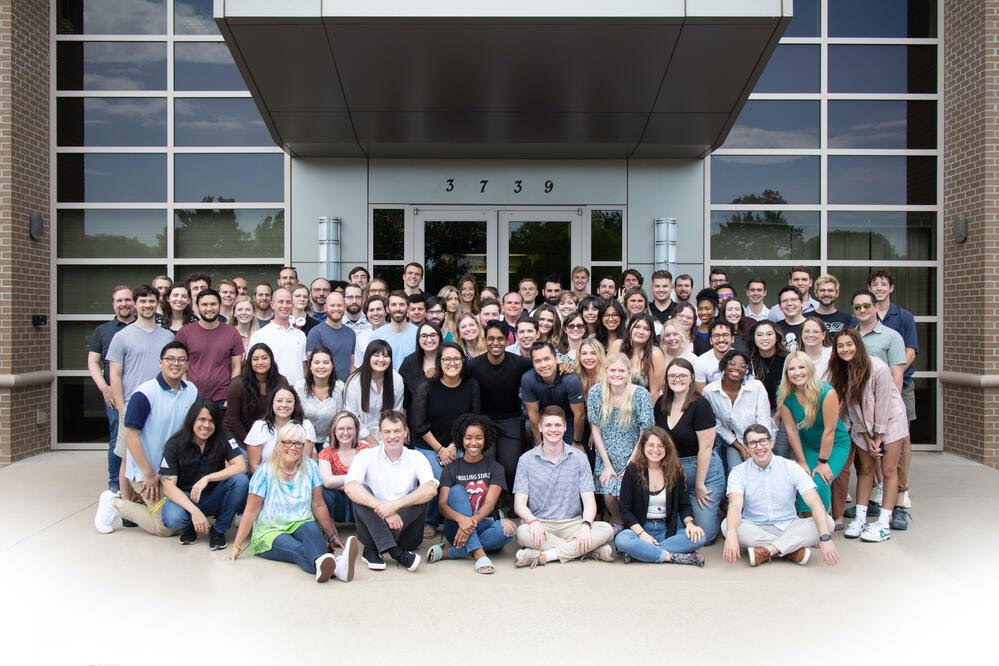 About