The SupplierWiki Replenishment Glossary
2021-05-15
10 min read
Learn about:
The different terms you'll encounter in replenishment
The value of learning these terms
---
As a retail vendor, an in-depth understanding of essential supply chain terminology is critical to your business success. Replenishment terms and definitions are one key point. For example, many people confuse replenishment with fulfillment – but these are two very different areas.
Fulfillment refers to the process of executing and completing a customer order, including packaging, shipping, and processing payment. Replenishment refers to the process of sending additional materials to the customer on top of what has already been fulfilled.
For example, if a retailer needs additional goods from a supplier, it might fill out an order form to replenish its supply. Alternatively, if the customer wants more product on top of what the supplier has already sent, we also call this replenishment.
The word "replenish" technically means to complete or make full again. This replenishment glossary provides a broad overview of replenishment terms and definitions with which retail vendors should be familiar.
The replenishment glossary terms are subcategorized into the following sections:
Inventory
Procurement
Stock
Logistics
Policies
Calculations
Ordering and reordering
Other replenishment terms and definitions
Inventory
Aggregate inventory management: Aggregate inventory management is a simple method of managing stock. It involves grouping products into three distinct categories: finished goods, work-in-process (WIP), and raw materials.
Five types of inventory: The five types of stock are packing materials, work-in-process (WIP), raw materials, finished goods, and maintenance, repair, and operating (MRO).
Inventory control: This important replenishment glossary term refers to a retail vendor's use of procuring and managing stock. Inventory control is also a synonym of stock control.
Inventory cycle: The term inventory cycle refers to the process of planning and managing inventory levels. It includes replenishment.
Inventory forecasting: Inventory forecasting is a system that predicts inventory levels, service level performance, and expenses for the future. It can help suppliers plan their business operations.
Inventory optimization: Inventory optimization is the management process that allows for maximum service at the lowest possible cost.
The maximum level of inventory: The maximum level of stock refers to the "order-up-to" number in an inventory system that uses a minimum/maximum inventory policy. The order quantity will depend on how big the gap is between the available and maximum figures.
The minimum level of inventory: The minimum level of inventory refers to the level of stock that will trigger a replenishment in an inventory system using a minimum/maximum inventory policy.
Phantom inventory: Phantom inventory refers to stock that the inventory system classifies as sellable inventory that's available in the store even though there's no actual marketable item.
Vendor-managed inventory (VMI): Vendor-managed inventory (VMI) refers to pushing all merchandise responsibility from the retailer to the manufacturer. VMI allows for cost-cutting and avoids overstocking.
Procurement
Order quantity: Order quantity refers to the set number of units ordered when inventory levels reach the designated reorder point.
Order quantity minimum: The order quantity minimum refers to a number (which the retailer negotiates with the supplier) used to determine the minimum amount of product that a customer must order. Suppliers usually use the demand history to determine the order quantity minimum.
Order quantity multiple: Suppliers may require the retailer to order multiples when they need their customers to order items in a set number. For instance, a supplier may not let you order just one product but must require that you order five.
Procurement best practices: Procurement best practices are techniques to streamline procurement and make it more efficient. Options include using cloud-based procurement tools, optimizing inventory, and more.
Procure to order: When a supplier designs an item as procure to order, it must be ordered from a supplier or produced after a customer requests it. A synonym of this term is make-to-order.
Stock
ABC code: An ABC code tells you how quickly a piece of stock or product moves. An item with a high turnover will move through the warehouse quickly and is known as a fast mover.
Cycle stock: Cycle stock refers to the amount of inventory anticipated to cover lead time demand.
Fill rate: This metric indicates item availability. It measures the ratio of requested items to items supplied using on-hand stock. It is also a KPI of On-Time and In-Full.
Inner pack: The term inner pack refers to the interior packaging that a product comes in. The inner pack might consist of bubble wrap, styrofoam, or protective plastic materials.
Instock: A product is an instock if it's already with the retailer or warehouse and is ready for consumer purchase. The vendor doesn't have to take the added action of ordering the product for the customer.
Master pack quantity: Master pack quantity refers to how many multiples of a product you must purchase from your primary vendor.
On-shelf availability (OSA): On-shelf availability refers to how much of a product is immediately available to consumers in the store. It means they can take it off the shelf.
Out-of-stock (OOS): An item is an out-of-stock if it's not immediately available for the consumer to purchase. The retailer has to order it first.
Safety stock: Safety stock refers to how much inventory is available to accommodate random increases in demand. Safety stock aims to reduce the likelihood of stockouts.
Safety time: Safety time refers to the number of days tacked onto the lead time in the interests of accommodating lengthier supplier lead times. A more extended safety time minimizes stockout risk.
Service level: The service level metric determines a retail vendor's ability to avoid stockouts throughout replenishment lead time. For example, a service level of 80% means a 20% chance of a stockout occurring.
SKU rationalization: SKU rationalization is the process of determining which items (or SKUs) to keep in the supplier's catalog and which to suspend or discontinue. It helps remove slow-selling products and maximize efficiency.
Logistics
Demand plan: A demand plan indicates how much inventory a vendor can anticipate selling. This plan allows vendors to forecast how much product to manufacture, store, and ship.
Supply plan: A supply plan predicts how much product a vendor will need, detailing the steps necessary to manufacture a product, store it in a warehouse, and ship and stock it.
TI/HI or Tie-High: A common replenishment glossary term used in the logistics world, TI/HI or Tie-High refers to pallet stacking.
Vendor review cycle: The vendor review cycle refers to the number of days an individual would need to wait before they place an order to the vendor that would be big enough to waive freight charges. The vendor review cycle is equal to the total annual purchases (both non-stock and stock) divided by the purchase order amount (in dollars) that would be necessary to qualify for free freight.
Policies
Backorder policy: A backorder policy provides guidelines for what to do in case a stockout occurs. In this case, product units that the supplier can't deliver immediately will be available later.
Loss policy: A loss policy provides guidelines for what to do in case a stockout occurs. In this case, units that the supplier can't deliver immediately are considered "lost," meaning the customer doesn't get them and may turn elsewhere for the product.
Lot for lot policy: The lot for lot policy is driven by a reorder point (ROP) minimum and replenishment quantity (equal to consumption). It's also known as a "sell one, buy one" approach.
Minimum/maximum inventory policy: A maximum/minimum policy is defined by when supply reaches a minimum. Once this occurs, an automatic trigger kicks in, and an order is placed up to the maximum inventory level.
Q, R or R, Q policy: A Q, R or R, Q policy is driven by the reorder point (defined as R) and the reorder quantity (defined as Q). The replenishment quantity remains consistent.
Calculations
Average daily usage: You can calculate a product's average daily usage with a simple equation. Simply divide the monthly use by the number 22.
Average monthly usage: The average monthly usage figure is calculated according to reorder point, ROP, models.
Economic Order Quantity (EOQ): EOQ is one factor used to determine the reorder quantity. Suppliers can also use an ROP model to figure out the settings for specifying their EOQ.
Order and reordering
Backorders: Backordering refers to a process in which a vendor gives customers the option to place orders even though the vendor lacks sufficient stock.
Lead time: Lead time refers to the time that passes from the point when the retailer realizes it needs more inventory to the point of that inventory being back in stock.
Lead time demand: Lead time demand refers to a random figure that encompasses all the requests during a specified lead time.
Line point: The line point defines the maximum quantity limit that must be reached to include a product on a vendor purchase order. 
Reorder point (ROP): ROP refers to the specific number of products that the retailer must reach to trigger the system to add that product to a purchase order. It considers merchandise usage and lead-time, ensuring stores don't run out of the product without overstocking.
Other Replenishment Terms and Definitions 
Cross-docking: Cross-docking involves delivering products directly to the consumer. It skips the handling process of production facilities. 
Gordon Graham: Gordon Graham is a recognized expert in inventory management and has authored several books on distribution management calculations and theories.
Item codes: Item codes are unique identifiers for products. Different sectors and geographic areas use other item codes. For example, there are specific European Article Numbers (EANs).
Per car quantity: Per car quantity refers to how many multiples of stock a customer wants for a specific part. The customer does not need to order the per car quantity. For example, if the per car quantity for tires is four, the customer can still order just one tire.
Return on added investment (ROI): The ROAI refers to the bottom line the supplier hopes to reach when it adds money to its inventory. An inventory management system uses ROAI to calculate the extra quantity that customers must buy.
Rule of thumb: A rule of thumb is a simple and easy-to-understand way to define inventory requirements. For example, a rule of thumb might be to order one week's worth of supply whenever inventory falls below three days' worth of supply.
The value of a replenishment glossary
Mastering the above terms can help you save time, stress, and confusion as a retail vendor. While this list isn't comprehensive, it covers many significant must-know phrases and words you should know for your business to thrive.
Want more? Start with Replenishment 101: What Is Replenishment?
Replenishment, the SupplyPike Way
With SupplyPike's Retail Intelligence app, you can have all of your favorite replenishment metrics right at your fingertips. View a map of traited vs. valid stores or a map showing a product's on-shelf availability.
Retail Intelligence – Traited vs. Valid Map
Retail Intelligence – Shelf Availability Map
Get started today for free to see your replenishment insights!
Written by The SupplyPike Team
About The SupplyPike Team
SupplyPike builds software to help retail suppliers fight deductions, meet compliance standards, and dig down to root cause issues in their supply chain.
Read More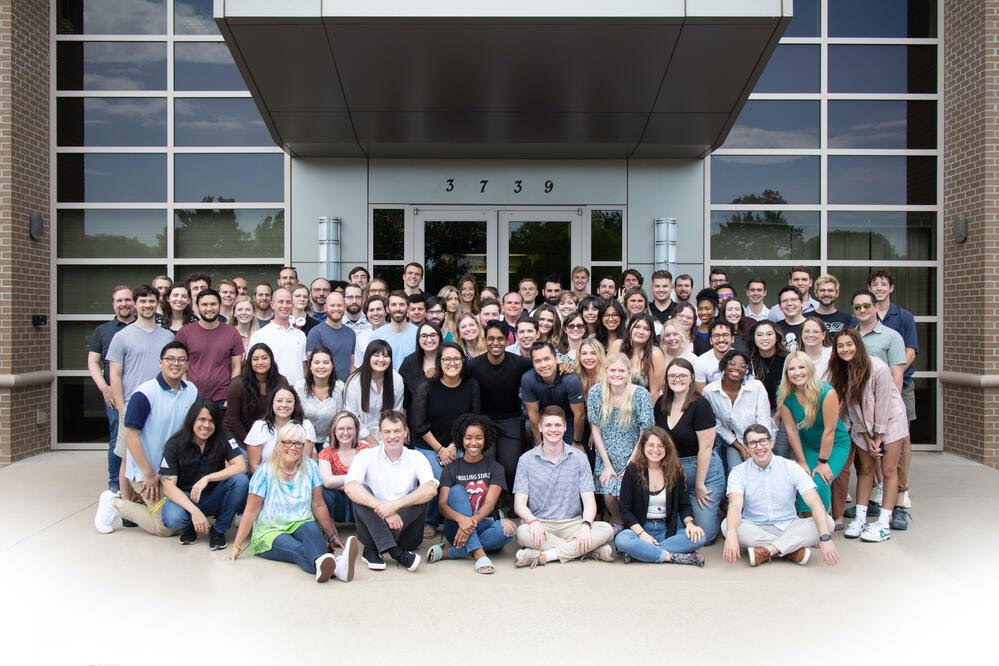 About