Procurement Best Practices
2021-02-23
6 min read
Learn about:
Procurement best practices
The benefits of a procurement process
Available procurement tools
---
Buying and doing business is gradually becoming an expensive affair. Companies have begun to consider procurement management a major portion of their business as a whole. Because many companies still retain a manual procurement methodology, renovation is critical to stay abreast of business demands. 
Today, it has become necessary for organizations to engage in an effective procure-to-pay process while making the best use of available technology solutions. At the same time, simply revamping the existing process and implementing the best available technology won't necessarily improve procurement.
5 best practices for procurement
There is no one answer for this, for it could vary for every organization. However, there are certain procurement best practices that have worked well for many suppliers. These help reduce costs, improve process efficiency, and positively impact the cost-to-revenue ratio.
1. Cloud-based procurement tools
To create a procurement environment that is future-shock-proof, it is critical to go digital and use cloud-based procurement tools. Digital solutions reduce recurring operational labor and allow for more focus on strategy. High-performing organizations around the world are already leading the race of digital procurement practices.
To understand what suppliers can achieve through a competent digital procurement solution, let's take a look at the following tools:
Supplier management: These tools help onboard, manage, and maintain vendors through a structured platform.
Invoice approval: Using an invoicing system allows for quick and easy approval.
Spend analytics: Analytics tools generate data-driven insights using point-of-sales data.
Integrations: Combining the procurement cloud with other financial software systems helps integrate critical systems.
Purchase requests: These tools capture, approve, and track all purchase requests in the procurement process.
2. Spend transparency
Transparency in procurement functions can unlock considerable potential savings and achieve operational excellence without hurdles. Spending transparency can ensure more accountability and minimize fraudulent activity during procurement.
Suppliers seeking to implement spending transparency during procurement should:
Provide a clear definition for properly implementing the procurement policies
Review and note every step in the procurement process
Identify and manage all approved suppliers
Create clear, in-depth procurement contracts
Perform regular audits to ensure accuracy
By making use of data analytics and automation, organizations can do away with the risk of dark purchasing or eccentric spending.
3. Supplier engagement
Every organization works with suppliers for essential materials, specialty services, regular maintenance, and one-time tasks such as repairs. Though it doesn't seem too complex to call a vendor for an item or service, the process to select the best person or agency for the task isn't that simple.
Identifying the best supplier, on-boarding, availing service, invoicing, and issuing payment can take several hours. Supplier management tools help deal with these tasks better and enhance engagement. Procurement technology for these tasks includes:
Comprehensive vendor dashboards
Contract templates
Digital procurement procedures
Accounting management system integration
In general, an organization can enhance its supplier engagement by:
Creating win-win situations with suppliers
Treating suppliers as integral strategic partners and winning their trust
Monitoring their performance through specific KPIs
Enabling efficient communication with all vendors
4. Optimized inventory
Profit margins never stay constant. Organizations that witness a slump in their profits often look for ways to control their spending and get back on track as soon as possible. Focusing on the procurement process can help profitability. In this vein, procurement teams must track their current inventory.
The actual cost of maintaining inventory can go beyond the cost of procuring it. If omitted, consumable products and even slow-moving consumable goods like clothing or electronics can expire. Poor planning and not predicting usage lead to such situations. 
All of these losses are avoidable by using data-driven insights, such as:
Operating inventory ratios in terms of replenishment, safety, and surplus stock
Tendencies to over-purchase or under-purchase products for inventory
Purchasing frequency and trends
Inventory levels and how they fare against requisitions and orders
5. Contract management automation
While procurement teams focus on savings during the sourcing stage itself, an organized contract management process can provide more value. One way to organize processes is to employ contract lifecycle management software (CLM).
Without such tools, procurement teams may suffer from such issues as: 
a lack of contract consistency, 
cumbersome processing, and 
supply chain continuity issues.
Transferring the contract management process to the cloud can help curtail these issues, thus centralizing data, leveraging spending, and reducing costs.
Automating contract management can help organizations:
Make documents such as riders and amendments accessible from anywhere via the cloud
Utilize a customizable interface to meet business requirements
Trigger automated alerts for contract milestones, renewals, and more
Track the different aspects of a product, such as its delivery time, quality, pricing changes, adherence to policies, etc.
Benefits of engaging a procurement process
The benefits of a procurement process are:
Supply chain procurement can help keep the cost in check without affecting the profits through an effective cost management mechanism.
Value-based procurement relies more on value creation instead of cost savings efficiency while purchasing is more of a strategic contribution that adds value to the organization.
The role of purchasing keeps evolving within a supply chain, increasing the strategic importance of this function for the organization. This function also broadens the scope of purchasing as vital for the economic and tangible aspects of the supply chain.
A procurement process helps add more value to the product in terms of the funds invested, communication, and the affected cost of different departments.
Procurement further helps reduce transaction costs through effective inventory management, reducing holding costs, and negotiation management. It also improves the quality of inputs and outputs and eliminates waste in the supply chain.
Conclusion
A smooth procurement process benefits the whole organization for suppliers. By utilizing these five best practices in procurement, suppliers can oil their supply chain, increase their productivity, and reduce impacts on their bottom line.
Actionable insights
With SupplyPike's Retail Intelligence, you can get actionable insights into your instocks and production. See what stores need replenishment, track phantom inventory, and predict out-of-stocks.
Retail Intelligence – Walmart Replenishment
And the best part is you can try it for free for 14 days!
Written by The SupplyPike Team
About The SupplyPike Team
SupplyPike builds software to help retail suppliers fight deductions, meet compliance standards, and dig down to root cause issues in their supply chain.
Read More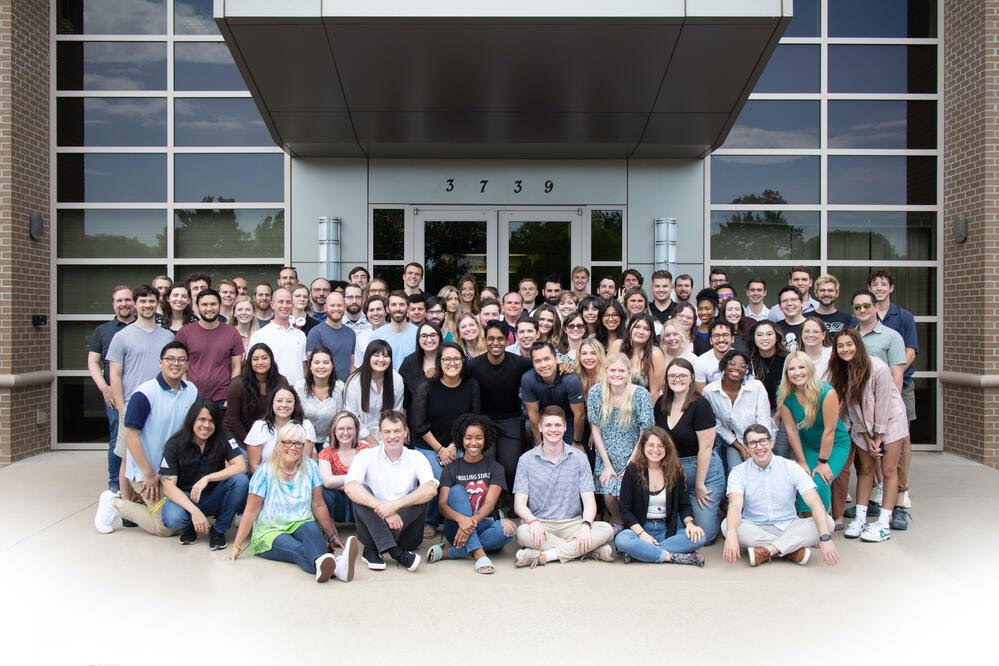 About