How To Communicate with Your Merchant Team
2021-08-24
6 min read
Learn about:
Who is on your Walmart merchant team
In-store versus online merchant teams
How to communicate with your team
---
Communicating with your Walmart merchant team is a vital aspect of any supplier's correspondence with the corporation. The merchant team wants to ensure that supplier's products get on the shelves and into the customer's hands.
The Walmart merchant team can seem confusing at first, but they offer resources to help suppliers figure out how to start communicating with them.
Who Is My Walmart Merchant Team?
The Walmart merchant team has various members, starting with the supplier.
The supplier communicates with the Buyer concerning items, pricing, promotions, and stores. The three Buyers are the General Merchandise Manager (GMM), the Divisional Merchandise Manager (DMM), and the Associate Buyer. Suppliers should consider the Buyers their CEO. The Buyers will group the Supplier based on these criteria.
Another person that a supplier communicates with is the Replenishment Manager (RM), also known as the COO of their category. With this person, the supplier will discuss the supply chain, inventory, and instock. The Replenishment Manager handles refilling stocks, and communicating with them will ensure the supplier's product remains on the shelf.
Depending on the supplier's category, they may have a Planner who governs the margins, markdowns, financials, and budget. Not everyone will have this member on their Walmart merchant team, but they act as the CFO of the group.
The Buyer will communicate with Marketing, Merchandise Activity Planning, Category and Modular Space, Product Development and Sourcing, and the Replenishment Manager. They may interact with the Planner and Pricing/Analytics, depending on the Supplier's category.
Marketing handles the supplier's product promotion, and Merchandise Activity Planning helps individual stores operate programs. The Category and Modular Space group will determine the logistics of stocking the item in-store and on which shelves.
Product Development and Sourcing will help the Buyer determine what consumers want at the time, how to source materials, and discuss private brands. If the supplier has a Pricing/Analytics merchant, they will cover Walmart's prices and product distribution compared to the market.
The Replenishment Manager communicates with the Demand Planner and Supplier Solutions Manager (SSM). The Demand Planner discusses forecasting, and the SSM works on on-time, in-full (OTIF) shipping standards and inventory flow.
In-Store vs. Online Merchant Teams
Early in 2020, Walmart decided to combine its in-store and online buying teams to make e-commerce more profitable. The retailer had kept these communications separate before, so suppliers had to pitch their products to multiple groups.
This model led to inconsistent pricing on the two resources, so Walmart switched to one team of buyers. Customers were upset about having different prices on Walmart.com and in stores as most did not understand that Walmart viewed them as separate entities.
Walmart made these changes to improve the customer experience. It breaks the suppliers into six merchant teams:
Home
Hardlines
Food
Entertainment, toys, and seasonal
Consumables
Apparel
Each merchant team works with the products classed in these categories, wherever Walmart sells the products.
Related Reading: Walmart: Driving the Omnichannel Strategy
Over the past couple of years, more customers have turned to online shopping, especially when the COVID-19 pandemic began. Walmart had to evolve to meet the needs of its changing clientele. While its e-commerce sector had a rough first start and Walmart had to sell a few brands, it has grown by 13% since 2020. Now, it is the third-most-shopped e-commerce retailer in the United States.
Suppliers who do not want their product sold both online and in-store can communicate that with their merchant team. Walmart does have some web-exclusive items, and suppliers can switch to that model.
How Do I Communicate with My Walmart Merchant Team?
Communicating with your Walmart merchant team is necessary for collaboration and effective retail distribution of a supplier's product.
Suppliers can get the ball rolling by applying to sell goods on Walmart's website. The supplier can either self-register on the website or receive an invitation from the Buyer to apply. Registration involves completing a Supplier Registration form with some company information to aid in assigning one a merchant team.
Once the supplier finishes registration, they must complete Supplier Certification to ensure they are a legitimate entity. After getting certified, the supplier can have their products distributed to Walmart buyers. All they need to do is accept the Walmart/Sam's Club Supplier Agreement and double-check their information.
Communication with Walmart works best in the Chrome browser, so suppliers may need to install it on their computers.
What Should I Say in My Emails?
Suppliers should address their merchant team frankly about any concerns in their emails. For example, if a supplier has an item with low instocks and high supply, they should contact the Replenishment Manager and describe the problem. The RM can help perform a segmentation analysis to resolve any issues.
Suppliers should stay cordial and friendly with their Walmart merchant team. They should leave a good impression on their team to keep them interested in the supplier's business. Walmart is a massive company, and it can afford to lose a couple of products.
Suppliers must use professional language when emailing them and keep to the point. They should try not to divulge into lengthy tangents about their issue and stick to the facts. Merchant teams work with a lot of suppliers, so they do not have time for personal stories. Remember, this is a business transaction.
The Senior Vice President and Vice President of Walmart oversee the merchant teams for each category. It is unlikely that suppliers would end up communicating with one of these individuals. However, they handle tasks like replenishment, assortment, planning, space, pricing, and automation. If the supplier's issue is past the scope of their standard team, they may bring in the corporate leaders.
Conclusion
Communicating with your Walmart merchant team may seem daunting, but it is not too challenging once the supplier starts. As long as one stays professional, friendly, and brief in their emails, they can continue their relationship with Walmart.
The Walmart merchant team changes frequently, but one should be able to contact them on the Retail Link or through any contact information they provide.
Use SupplyPike to Communicate with Your Walmart Team
Actionable insights of the sort that SupplyPike can offer are always helpful for maintaining a single source of truth in conversations with your Walmart team. Check out some of our features to see if it is what's right for your business.
Written by The SupplyPike Team
About The SupplyPike Team
SupplyPike builds software to help retail suppliers fight deductions, meet compliance standards, and dig down to root cause issues in their supply chain.
Read More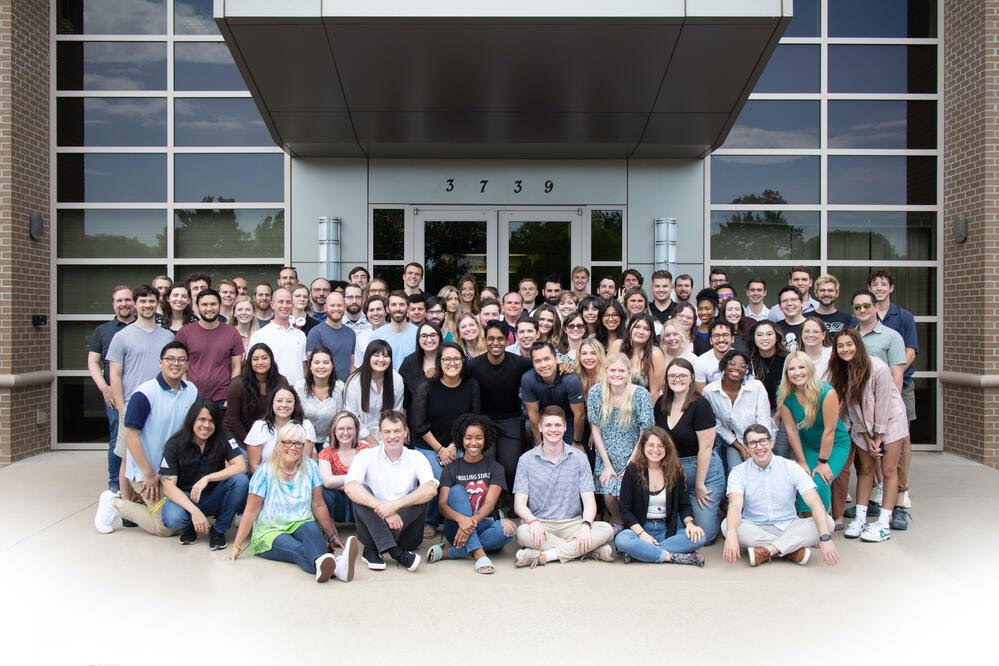 About