Updated FAQs from Collect Pickup Program
2022-09-21
5 min read
Since early July, collect suppliers have been anticipating the newest fees from Walmart. Now, fines have been posted in High Radius for August. The SupplyPike Team has been gathering information from suppliers to keep those affected by the CPP better informed. 
Collect Pickup Program Resources created by SupplierWiki
Just now hearing about the Collect Pickup Fees at Walmart? Head over to our first article outlining these permanent freight fees.
Curious about percentages of the Pickup Surcharge? These percentages are determined by a portion of your department's COGS. Click here to view your department's percentages and compare them to August's Pickup fees.
Prefer a video format? Watch our free, hour-long webinar covering the Collect Pickup Program topic, and download the deck here.
Who is included in this program?
Collect Suppliers shipping through Walmart Freight or any 3PL's representing Walmart Freight.

Collect Suppliers shipping to Walmart U.S.

Suppliers that mix Prepaid and Collect shipping will only be charged for their Collect shipments.

DSV suppliers are included if the POs are created in an Order Management System (OMS) and the supplier has Collect Freight terms.

Any POs that flow through a consolidation center will be charged in this program regardless of the delivery method. 
What suppliers are not included in this program? 
Prepaid Suppliers shipping through Walmart Freight or any 3PL's representing Walmart Freight

DSV supplier's eCommerce orders

Walmart Fulfillment Services (WFS) and Prepaid suppliers who are backhauled
Are shipments outside of the U.S. included in this Collect program?
Not yet. Walmart has announced that Direct Imports and Collect shipments outside of the U.S will soon have their Collect Fees. Fellow suppliers have mentioned Canada and Mexico may be the next areas to take on Collect Fees. 
What was the experience for suppliers switching from Collect to Prepaid?
Walmart's deadline to switch over to Prepaid was set for August 1, 2022, when the CPP fees went into effect.
One supplier mentioned that switching from Collect took over 90 days to complete, which meant they were partially charged for August. Another supplier noted that their point of contact at Walmart gave pushback to the request, and the supplier could not switch to Prepaid Delivery.
The initial email called the Collect Pickup Program "deductions".  Is it a fee, a deduction, or a fine? Are the CPP fines disputable?
The language used when talking about the CPP is confusing. The CPP consists of two fees. A fee is an additional payment attached to a service provided. These are not disputable and are permanent expenses when shipping Collect to Walmart.
However, a Collect Pickup Fee can become a deduction. The CPP fee will become a deduction if the supplier fails to pay the fee in the allotted time. A deduction is a dollar amount taken off a payment to the supplier.
How are the Collect Pickup fees calculated, posted, and paid for? 
Again, the Collect Pickup Program fees are twofold. For more detailed information, see our article outlining these fees.
The Pickup Charge is for Walmart Freight to pick up any shipped items.

The Fuel Surcharge is based on the distance traveled in delivering products to their destination plus the factor of current gas prices.
Walmart has not released much information on how these fees are calculated. For the Pickup Charge, Walmart has determined a COGS percentage for each department. How these percentages are calculated has not been released.
Walmart and Breakthrough Fuel have not released this information for the Fuel Surcharge. One supplier was told by their Walmart team that the real-time fuel costs add up to approximately 1% of the pickup fee.
Some suppliers have resorted to pulling the cost of goods through High Radius and cross-checking the amounts through an OTIF PO pull to check for discrepancies in the CPP fees.
Please submit a dispute through High Radius. Our team has not heard if suppliers have had successful disputes, but we always recommend disputing if there's a chance you are being charged incorrectly.
To view and pay for your CPP fees, go to High Radius after the end of the month to view and pay when the invoice is posted. The CPP fee invoice number will start with 7XXXXXXXX and should be posted to the Closed Bills section of High Radius.
Suppliers will see the CPP and the fuel charge as split items on the invoice if they click on the details of the invoice. These fees do not denote the day/time of these fees but rather the total amount for the month.
How is Walmart distributing information about this moving forward? 
Walmart intermittently updates the FAQ document titled Collect Pickup Compliance. Walmart Suppliers can access this by logging onto Retail Link > Supplier Academy > Getting Started > Supplier Compliance Programs.

Additionally, Walmart and Breakthrough Fuel sent a link to a CPP webinar to select suppliers. SupplyPike was unable to join but was informed that suppliers could send further questions to kathryn.pritzl@breakthroughfuel.com. Below is the description of their webcast.
Walmart recently rolled out a change to their Collect Pickup Program where suppliers will share a portion of transportation administration and fuel costs. The fuel amount will be calculated using Breakthrough Fuel Recovery, the transportation industry's only lane-level fuel management mechanism. During this webcast, Breakthrough will educate you on the program and the additional materials that will be provided to your organization.
If you have any questions or insights to share with the supplier community, please contact us at marketing@supplypike.com.
Written by The SupplyPike Team
About The SupplyPike Team
SupplyPike builds software to help retail suppliers fight deductions, meet compliance standards, and dig down to root cause issues in their supply chain.
Read More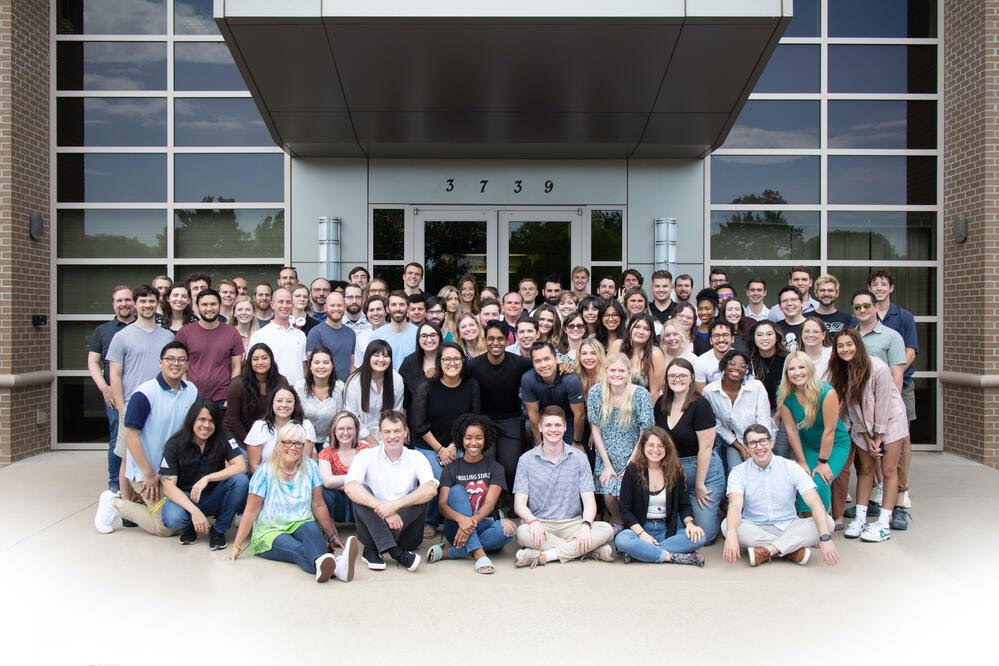 About