What Is a SCAC Code, and How Is It Used?
2021-03-24
6 min read
Learn about:
What a SCAC code is
How freight and logistics companies use SCAC codes
How to obtain a SCAC code
---
Intermodal freight is one of the most widely used types of transport worldwide. One container can travel on multiple modes of transportation, such as rail, road, and maritime, and no one unloads the product until it reaches its final destination. Intermodal freight is economical and saves significant time when compared to other types of commerce.
To keep track of the millions of containers worldwide, we use an intricate system of letters and numbers assigned to each container called the Standard Carrier Alpha Code (SCAC). 
SCAC codes increase the efficiency and overall logistics of intermodal shipping and are compatible with various computer systems throughout the industry. Continue reading further on to learn more about this unique mode of freight transportation, about the SCAC code, and how to use it.
What is a SCAC code?
A SCAC code is a valuable code that keeps track of intermodal containers, primarily vessels operating common carriers (VOCC). Most of these codes include up to four letters that allow the privately owned freight line to be identifiable by computer systems and other tracking types, including the American National Standards Institute (ANSI), Accredited Standards Committee X12, and United Nations EDIFACT systems.
Often, industries such as petroleum, automobiles, forestry (e.g., paper products), chemical industries, and various retail organizations use SCACs. Many of these companies have their products shipped by railroad, often double stacked. Although there are also piggyback trains that ship road trailers on flat cars.
International freight uses SCAC codes as it is easier to identify the shipments with a particular shipping line. Using a SCAC code not only expedites the process but also increases security within shipments.
SCAC codes are widely popular in the maritime industry as well. Each container on a ship must have a SCAC code that registers back to a private shipping company.
Freight transportation companies often use SCAC codes, especially those associated with the Uniform Intermodal Interchange Agreement (UIIA). In fact, they must have a SCAC code to be a UIIA member.
Related Reading: What Is EDI (Electronic Data Interchange)?
How are SCAC codes used?
SCAC codes keep track of containers electronically. This coding is a uniform system that most freight lines worldwide use to ensure their containers are en route to the proper destinations. This system is also what allows customers to track their shipments.
SCAC code symbols
The letters in the SCAC code represent a particular mode of transportation and the owner of the container. When the last letter of the code denotes "X," that means the container belongs to a railroad company, such as CSX Transportation. 
Codes ending with a "Z" are owned by a trucking company or another organization. These are common in identifying truck chassis and trailers used in intermodal service on either trucks or trains. 
For example, let's take a look at some of the most common types of SCAC codes used by various private entities:
| Code | Company Name |
| --- | --- |
| AYAF | AAFES Private Fleet |
| ABFS | ABF Freight |
| ALLV | Allied Van Lines |
| ARFW | American Freightways |
| BAXG | BAX Global |
| BKFB | Bulk FR8 (Liquid Bulk) |
| BLOJ | Bridge Logistics |
| CTII | Central Transport |
| CDNK | Celadon |
| CJRQ | Cheeseman Transport |
| COSU | China Ocean Shipping Lines |
| COTO | Country Transport |
| DMLI | Diamond Logistics |
| EXLA | Estes Express |
| FDEG | FedEx Ground |
| HAEI | Heartland Express |
| HJBT | J.B. Hunt Transport Services, Inc. |
| HUBG | Hub Group |
| INML | Intermodal Services |
| KAEJ | Kane Is Able |
| KNIG | Knight Transportation |
| NAFT | National Freight |
| NAVI | North American Van Lines, Inc. |
| ODFL | Old Dominion Freight Line |
| PAMT | PAM Transport. Inc. |
| PRIM | Prime Inc. (Logistics) |
| SAIA | Saia LTL Freight |
| SCNN | Schneider National |
| UPSN | United Parcel Service (UPS) |
| USIT | USA Truck |
| XPOC | XPO Logistics |
Table of common SCAC codes
SCAC codes are compatible with various computer systems used by almost every shipper in the industry. It is a reasonably versatile system that expedites the logistics process and reduces shipping and security issues.
Related Reading: Explaining EDI: 200 Transaction Codes
Who needs a SCAC code?
Intermodal freight companies or companies filing a tariff with the Surface Transportation Board (STB) need a SCAC code. Carriers traveling internationally also need a SCAC code to associate the freight company with the shipment. 
Companies who ship anything related to the Food and Drug Administration (FDA) use the Prior Notice System Interface (PNSI) for tracking the shipment of imported foods. Freight lines that provide services for the U.S. government must also have a SCAC.
In the petroleum industry, containers need a SCAC code due to integrated software programs that combine protocols such as bills of lading, product transfer orders, pipeline tickets, and various inventory tracking types. 
How to obtain a SCAC code
Private transportation companies who want to begin shipping via intermodal freight must obtain a SCAC code. Getting a SCAC code is a fairly straightforward process. New shipping or logistics companies may register for a SCAC code by going to the National Motor Freight Traffic Association's website.
It is important to note that companies that are not intermodal carriers may not need a SCAC code. However, certain shippers and brokers will require the code. 
Various software will help you register and identify SCAC codes. These software types are easily accessible throughout the industry.
Related Reading: Five Tips for Small Business Shipping
Conclusion
Shipping can be a complicated process. There are many areas of logistics that include paperwork and other types of protocols. SCAC codes simplify the process and make the logistics of the industry easier to navigate. 
SCAC codes are compatible with various computer systems throughout the freight transportation industry, making it a versatile system and expediting the entire process. Registering for a SCAC code simplifies logistics and makes operations more economical and cost-effective.
Visibility into your carriers
With SupplyPike's OTIF Radar, suppliers can get complete visibility into their carriers' behaviors, metrics, and On-Time performance. Find pain points and hold your carriers accountable.
OTIF Radar – Prepaid On Time Summary
Try it for free for 14 days to see your OTIF performance!
Written by The SupplyPike Team
About The SupplyPike Team
SupplyPike builds software to help retail suppliers fight deductions, meet compliance standards, and dig down to root cause issues in their supply chain.
Read More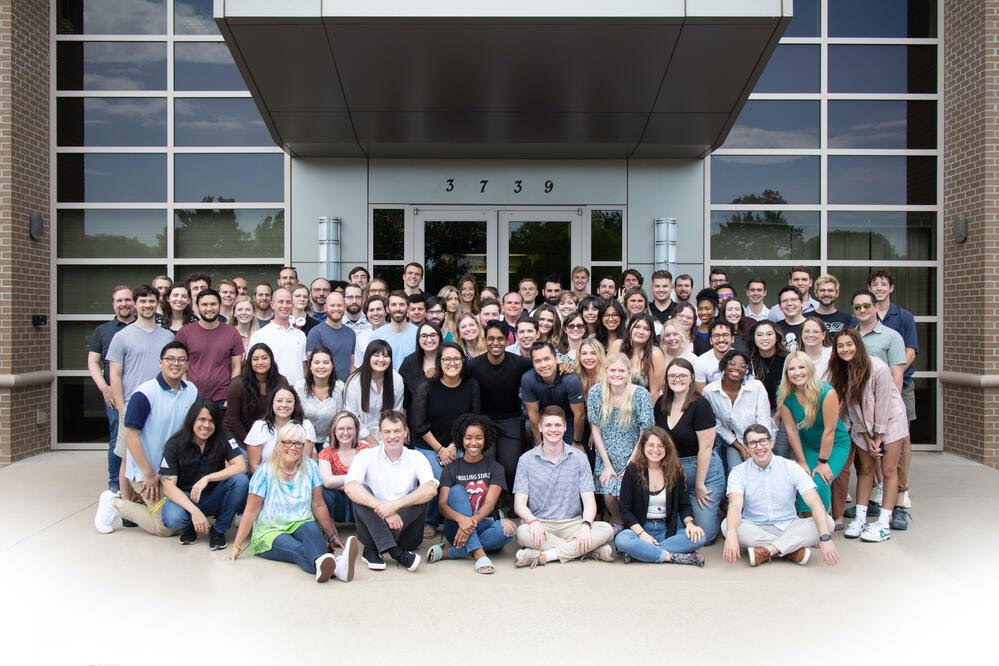 About