What Are the Steps for Apparel Testing at Kroger?
2021-04-07
6 min read
Learn about:
Kroger's apparel and fabric testing procedures
How to obtain a general certificate of conformity
What to do if the product fails testing
---
Vendors at Kroger have to go through an apparel and fabric testing process before Kroger features their goods in-store. This article will explain that process and answer any questions that potential new suppliers and vendors may have. 
Kroger's apparel testing process helps ensure that the supermarket chain only sells products that meet its high standards. The testing process also works out kinks and malfunctions before the product hits store shelves. 
Kroger requires all vendors and suppliers of both apparel and general merchandise have to go through these same steps and testing to ensure their product meets its standards. 
Test procedures and electronic test request form 
The beginning of Kroger's product testing procedure starts with its electronic test request form. This form is mandatory for all vendors and suppliers at Kroger. Suppliers must fill out each e-TRF entirely with accurate information for acceptance.  
When suppliers submit these test request forms to Kroger, they must include some pieces of additional information. There are three numbers that vendors and suppliers must put on their form:
Factory ID number
Supplier ID number 
Manufacturing ID number (for factories)
DUNS numbers (for suppliers) 
Both factories and suppliers should also include two email addresses for Kroger to contact with any further questions on the e-TRF. The usual time for an electronic test request is only four days. However, that time can extend if proper information is not on the forms originally. 
Test request forms for fabric
Fabric and apparel suppliers must include additional pieces of information on their forms. Vendors shall include all colorways and one style of fabric on their test request. If a vendor's particular fabric intends to play a part in multiple garment styles, all style numbers should also be on the form.
Test request forms for garments 
For garment test request forms, tone garment submission can include all style numbers. If the garment style has the same beginning numbers or letters, vendors or suppliers can combine them into one singular style number on the vendor form. 
At this point, a product has passed required testing, and production can begin. After product production, the completed product will undergo lab testing. 
Related Reading: Understanding Product Testing, Safety, and Quality
How to test apparel/fabric 
The testing time for apparel and fabric can take around four business days. This timeframe is only valid if the vendor or supplier includes all necessary and required initial lab testing information. 
The Kroger apparel product testing process requires a Kroger developer to pre-approve the fabric before it begins the testing process. In addition to that, vendors and suppliers must submit all different colorways for testing.
Apparel needs to pass quality and safety standards on the first round. Failed apparel can only retest with the consent of the Kroger Apparel Compliance Manager. Kroger will not order apparel that fails testing, or the grocer will request a discount on the items. 
Third-party labs will test apparel that the vendor or supplier continues to produce in bulk. This process will randomly select items and perform the requirements of Kroger's quality and safety test processes. Kroger will not cover third-party testing costs on previously failed or unacceptable apparel or products. 
Children's versus adult garment testing 
The process for children's garment testing has a slightly more in-depth approach than adult garments. Children's garments of all colorways have to go through lab testing. 
Adult garments must have the following colorways tested: 
If any garments seem to require additional testing, the supplier must submit garments for testing. Garments that have not passed appropriate lab testing will not ship except by special permissions by the Compliance Manager. 
General certificate of conformity (GCC)
If a garment passes the required testing process laid out by Kroger, a third party will approve the garment. Then, the supplier will receive a general certificate of conformity (GCC) for its products. 
Only garments with colorways that have all passed the quality and safety testing process in full will receive this certificate. If a previously failed garment has managed to pass all requirements, it may obtain a general certificate of conformity as well. 
If suppliers know of their product failing required lab testing, they should contact the Regulatory Compliance Manager for the next steps. Products that have failed to meet standards will not continue in the process and ship until the vendor or supplier resolves the issues. 
If vendor or supplier products have passed approval standards and testing and have obtained their General Certificate of Conformity, then a purchase order is eligible for approval. 
The last step will be to submit appropriate paperwork and certificate to the necessary parties. 
Reorders 
For adult garments, a retest is unnecessary for reordering identical products. However, if the fabric or garment changes, then a retest will become necessary. The test report a supplier or vendor receives will stand for one year from the time of approval. 
For children's garments, the certificate of conformity is also valid for one year. However, children's garments on reordering will require retesting for regulatory lines. If a children's garment fabric changes, Kroger requires additional testing for a new GCC. 
Final thoughts
The process for Kroger apparel product testing can be relatively simple if vendors and suppliers follow directions and submit all necessary information on their test request forms. After that initial phase is complete, vendors and suppliers should continue to submit all required information and quality and safety testing to receive the General Certificate of Conformity. 
Maintenance of product testing also plays a crucial role in maintaining a healthy supplier or vendor relationship with Kroger. 
Chargebacks and new vendors
New Kroger vendors should beware of chargebacks for non-compliance. However, the good news is that some are disputable. With SupplyPike's Deductions Navigator and our partnership with SPS Commerce, Kroger suppliers can access 1-click disputes.
Find out more about our partnership today!
Written by The SupplyPike Team
About The SupplyPike Team
SupplyPike builds software to help retail suppliers fight deductions, meet compliance standards, and dig down to root cause issues in their supply chain.
Read More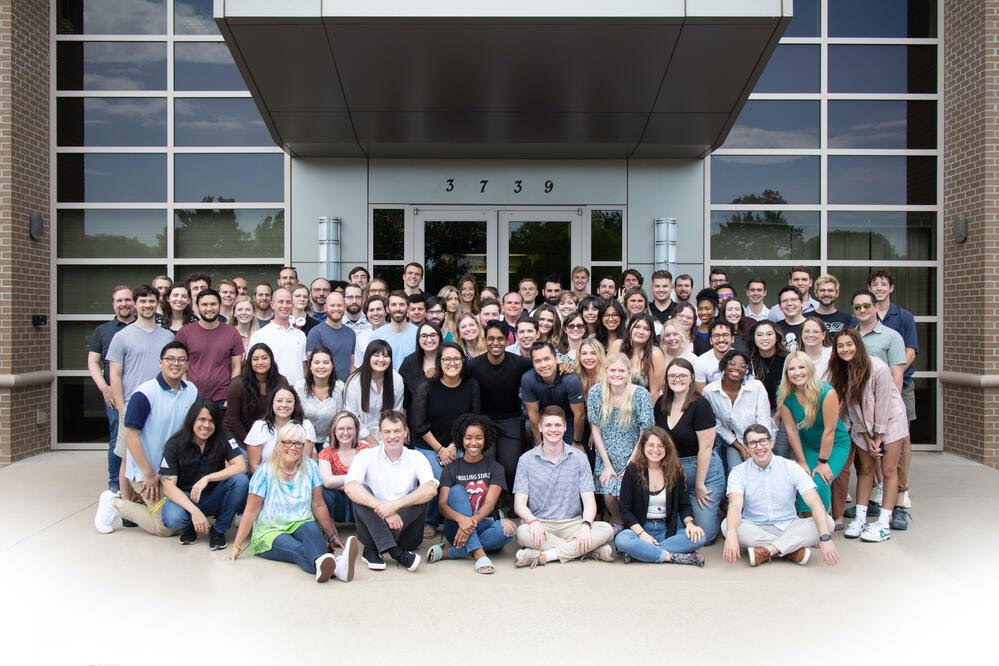 About