What Is a DUNS Number?
2021-05-19
6 min read
Learn about:
What does "DUNS" mean
Getting a DUNS number
Finding your DUNS number
---
Retailers often confuse their employer identification number (EIN) with the DUNS number. While the IRS issues EIN for tax purposes, businesses use the DUNS number as a quick way to identify and learn about different companies. 
If you want to apply for a grant or cooperative from the federal government for your business, you need a DUNS number. Without a unique number, you're not eligible to receive business credit reports from Dun and Bradstreet. 
Since Dun and Bradstreet is the nation's most prominent business credit-reporting bureau, the most significant benefit of having a DUNS number is that anyone can quickly check your business's credit history.
Having the Dun and Bradstreet number can help you get new business opportunities with a new manufacturer or a more prominent retailer such as Kroger. Other companies will want to know your credibility before collaborating, and the DUNS number offers that without you having to do much work. 
What is a Dun and Bradstreet number?
The Data Universal Numbering System (DUNS) number is a nine-character number unique to a company. Used mainly to identify a business, the federal government uses the DUNS number to track the allocation of federal money.
Companies like Kroger are significant opportunities for many suppliers, especially vendors in the consumer packaged goods (CPG) business. If a new vendor or a supplier wants to register with Kroger, it will need to obtain its DUNS number first. 
It's possible to have several DUNS numbers since the identifier is site-specific. Each location belonging to a single entity (branches, divisions, etc.) can have its separate DUNS number.
The federal government does advise to keep DUNS numbers to a minimum. In most cases, having a central DUNS number alongside identifiers for divisions should suffice.
The additional variation is the DUNS+4 number. Known as the Electronic Funds Transfer (EFT) indicator, it's a four-character suffix added to the original identifier. Businesses use the number to identify different electronic funds transfer accounts tied to the same group. 
Dun and Bradstreet don't provide DUNS+4. Instead, a retailer can get a DUNS+4 number through the System for Award Management (SAM) website.
How to get a DUNS number from Dun and Bradstreet
If your business doesn't have the number, you can get one by visiting the Dun and Bradstreet website. Obtaining the DUNS number is free of charge for any business. Be aware that if you encounter any fees in the acquiring process, it's likely a scam you should ignore.
To acquire a DUNS number, you'll need the following business information.
Business's name and address
Chief executive officer (CEO) or business owner's name
Business's starting year
Primary business type
Employee number (both full and part-time)
Business's legal structure (corporation, partnership, etc.)
You should screenshot the information before clicking the submit button. If you plan to register in SAM later, you'll need to provide the information in the same way. Otherwise, SAM.gov can reject your registration.
It's possible to get a DUNS number inside a single business day, but it usually takes up to two business days. If you don't get your identifier within ten business days, contact Dun and Bradstreet.
A business doesn't need to get a DUNS number, but attaining one helps avoid credit report errors and establish new business opportunities. Many contractors, such as Apple, require a DUNS number before setting business. 
Dun and Bradstreet contact businesses with a DUNS number to verify that the company's information is up-to-date. If you have several DUNS numbers, you can request a listing for free to determine if all of your information is current.
After receiving a Dun and Bradstreet number, the bureau analyzes your credit accounts and determines your PAYDEX score. The credit score is usually the most critical information companies get when doing a credit check. 
You can also choose if you want D&B to include you in their marketing listing that they sell to other companies. While this can help your networking, it's up to you.
How to get a DUNS number for a company outside of the United States
If your business is outside the U.S., you can still get a DUNS number. You don't need a federal Tax Identification Number (TIN). The process is similar except that you'll need to pick a different country, depending on your business's location. 
The process may be longer for a foreign company, and it might take up to several weeks before receiving your foreign business DUNS number.
How to find a DUNS number
If a supplier plans to set up EDI with Kroger or any other reputable company, it can rest assured everything will be legitimate. However, in cases where the supplier intends to collaborate with lesser-known retailers, it's a good idea to learn more. Acquiring a DUNS number is a great way to do a risk assessment of potential business partners. 
You can search for any company's DUNS number by entity's name or phone number using the Dun and Bradstreet lookup tool. You can get your or another business's credit score report using the DUNS number by visiting Dun and Bradstreet. 
The credit score runs from 0 to 100, and it divides into three Risk Categories. 
0 to 49 – High-risk companies
50 to 79 – Medium-risk companies
80 to 100 – Low-risk companies
The simple scoring system can provide a quick overview of where a business is standing credit-wise. The score also helps decide if you should do business.
Keep in mind that the federal government%20created%20in%20SAM.gov.) plans to replace the DUNS number with a Unique Entity Identifier (UEI) to identify entities inside the SAM system by April 2022. A retailer doesn't have to do anything since the rollup will go out in several phases. You should still get your DUNS number if you plan to collaborate with other retailers until UEI is fully operational. 
Not having a DUNS number means you depend on your personal credit, which can harm your credit score if you have high debt or fail to make payments. Getting a Dun and Bradstreet number is the founding step for establishing a credible business that other companies can trust.
Written by The SupplyPike Team
About The SupplyPike Team
SupplyPike builds software to help retail suppliers fight deductions, meet compliance standards, and dig down to root cause issues in their supply chain.
Read More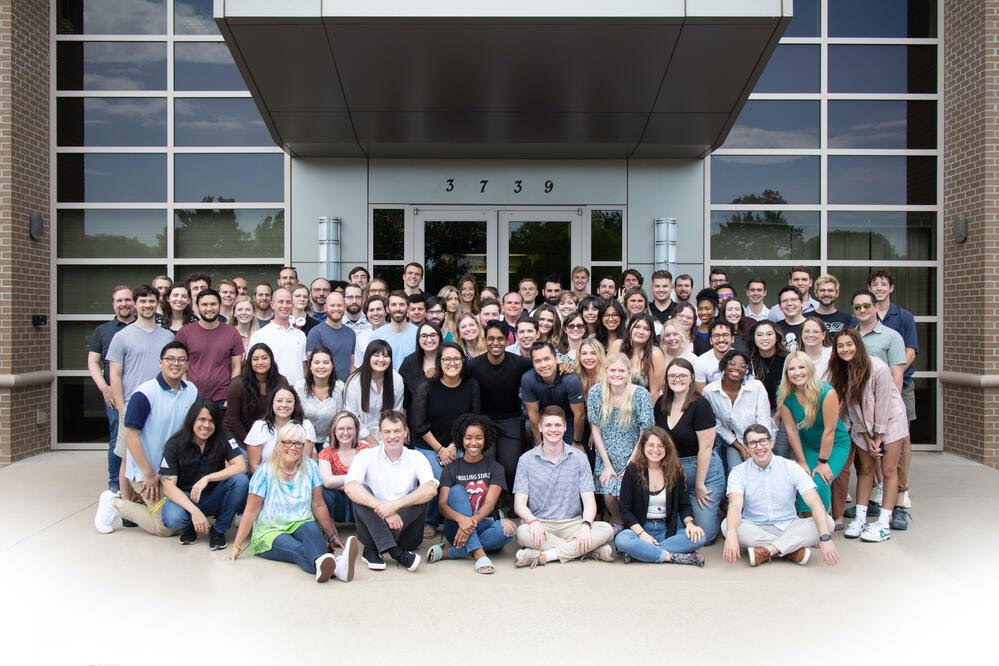 About