What Are The Most Common Walmart Deductions Codes?
2020-07-02
6 min read
What is a deduction?
Ever get a check back from Walmart with big, fat negative numbers and some mystery codes attached to them? What do they mean?
Well, Walmart will sometimes subtract deductions from your invoiced amount for various infractions and label them with corresponding reason codes. 
There are many reasons why Walmart might not pay the full invoice total, ranging from price differences between the invoice and purchase order to invoices being sent for more product than the warehouse received.
But there's a catch – deductions are not always valid. It's extremely common for suppliers to receive deductions in error, and suppliers can usually dispute these deductions.
So what should I expect to see?
There are nearly one hundred Walmart deduction codes that suppliers can receive, with some being more common than others. We have compiled a list of all deduction codes that can appear on your checks or in your credit/debit adjustment documents. However, there are three that most commonly plague suppliers: 22, 24, and 25.
What is deduction code 22?
Deduction Code 22 stands for "Goods Billed not Shipped." This code occurs when you invoice Walmart for items that they did not receive. For example, if the DC signs for 10 cases but the invoice is for 12 cases, then this would trigger a Code 22 for the 2 cases which were invoiced but not shipped. However, claims for code 22s are often triggered incorrectly. There are several reasons why Walmart might give an invalid code 22, but most are due to simple human error when the shipment is checked in at a DC. 
What is deduction code 24?
Deduction Code 24 stands for "Carton Shortage/Freight Bill Signed Short." This code refers to an order that was signed short by the distribution center. In this case, the BOL shows that there are more items than what arrived in the shipment, so the POD is stamped as short. Code 24s are often given for invalid reasons, like orders getting mixed up when flowing through a Walmart centerpoint or items for a PO mistakenly arriving at the DC in different shipments, causing the DC to report the PO as short initially. 
What is deduction code 25?
Deduction Code 25 stands for "No Merchandise Received for Invoice." For this code, Walmart said they didn't receive any product for a specific invoice. How can that be? The invoice likely went out before the shipment did. Walmart will deduct the total amount of those invoices with a code 25, but don't try to fix the problem by sending a new invoice! That will cause an adjustment code 30 for duplicate billing. Instead, dispute the code 25 by showing that the shipment was delivered after all.
What do I do now?
Now that you know what codes 22, 24, and 25 are, here's how you take action and get paid back:
Identify –You can see when these deductions are withheld from your payments by viewing your checks in the Accounts Payable Inquiry System (APIS) in Retail Link. You'll need to open each check to see which deductions were withheld or search for specific invoice numbers under the Claims tab. Unfortunately, Walmart does not make it easy to see all of your deductions in one place.
Research – There are two primary ways to determine if a 22, 24, or 25 is valid. First, check the shipping documents. If shipping Prepaid, check the signed proof of delivery (POD) to verify that the DC received the order in full. If shipping Collect, check the bill of lading (BOL) to confirm that the carrier picked up the order in full. Second, run an inventory received report in the Decision Support System (DSS) inside Retail Link. Check the quantities that Walmart's system says they received for a PO. Then, compare the quantities to what was invoiced. You can dispute the deduction if you have proof that the DC received the order in full. 
Dispute – You can dispute code 22s, 24s, and 25s in the Accounts Payable Disputes Portal (APDP) in Retail Link. Fill in all of the information required for a dispute, then attach the evidence you gathered from the research step showing that the deduction is invalid.
Track – After you've submitted a dispute, you'll need to keep an eye on it in case Walmart requests more information. If they do send it back, you will have seven days to submit updated information. Otherwise, the dispute will be denied. It often takes a month or more for Walmart to act on a dispute.
How can SupplyPike help?
We know that navigating these codes can be a headache, so we've created an easy solution to help you dispute deductions. SupplyPike Deductions Navigator software takes the pain out of every step of dealing with deduction codes 22, 24, and 25. We organize your deductions, automate the research and disputes, and provide detailed reporting.
Identify – Deductions Navigator gives you a clean, beautiful interface where you can easily view all of your deductions. Search, filter, and sort to find exactly what you're looking for, and use our detailed reporting to understand trends and identify root causes. Plus, you'll have all the information you need to take action on any code with our in-depth knowledge base.
Research – Researching shortage claims is easy with SupplyPike. We can integrate with your carriers or 3PL to automatically fetch shipping documents and associate them with your deductions. Plus, we pull inventory received information from Retail Link to show you what Walmart has received for your orders.
Dispute – Manually disputing deductions in the disputes portal is a thing of the past. Deductions Navigator allows you to submit disputes in a single click without ever leaving the app.  
Track – We automatically keep track of your dispute statuses, so you always know how your disputes are progressing. Plus, you can see totals for how much you've won back from Walmart.
Sign up for a free trial today, no risk!
Read more about deductions in our post The Difference Between Retailer Deductions And Allowances.
Written by The SupplyPike Team
About The SupplyPike Team
SupplyPike builds software to help retail suppliers fight deductions, meet compliance standards, and dig down to root cause issues in their supply chain.
Read More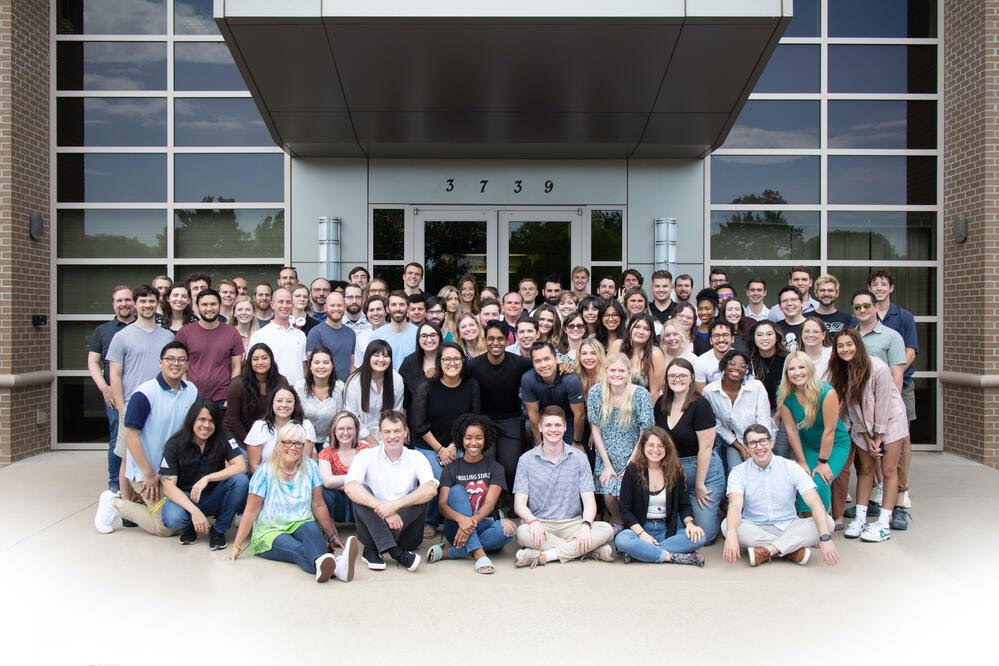 About