What Are the 5 Easies of Retail-Ready Packaging?
2021-09-10
6 min read
Learn about:
How retail-ready packaging enhances sales
How to make retail-ready packaging easy
Walmart's requirements for RRP
---
Shelf-ready packaging (SRP), also interchangeably known as retail-ready packaging (RRP), was introduced in Walmart about 15 years ago. The practice has snowballed as more and more retailers realize the many advantages RRP brings to their businesses.
RRP makes it easy for suppliers to get their products on shelves and consumers to get them into their hands. Additionally, done right, RRP can protect the supplier's goods throughout the supply chain, ensuring they reach the shelves in tip-top condition.
Undoubtedly, customers prefer well-packaged products to goods in a tattered carton or box.
RRP comes in many forms and differs from one retailer to the other. For example, corrugated boxes are more suitable for large retailers, while smaller shops and grocery stores are better off folding cartons.
Retail-ready packaging is most common in the confectionery, food, and beverage industries, promoting the take-and-go shopping spirit. Nevertheless, one can find it in some over-the-counter pharma and beauty product shops.
Here's a guide on the five easies of shelf-ready packaging.
The 5 easies of retail-ready packaging
To make packaging shelf-ready, suppliers should follow the standard requirements, known as the Walmart RRP 5 easies.
The five easies are simply the qualities that every effective RRP should have. These include:
Easy to identify
Easy to open
Easy to replenish or stock
Easy to shop
Easy to dispose of and recycle
1. Easy to identify
The first step is to make the products easily identifiable. Doing so helps minimize the amount of time it takes to look for them in stores. The store staff must locate the goods as fast as possible, wasting no time, so they may restock the shelves without making errors.
It's essential for, in particular, goods coming into the store in bulk to be identifiable. Additionally, suppliers should design the RRP so that it's eye-catching and directly in front of customers. That way, the products are more noticeable.
How does one achieve this?
Secondary packaging should visibly have product specifications, with all the information printed on the outside. We recommend that the supplier prints this information on at least two sides of the box or carton with details like the product name, brand, and barcode. In addition, suppliers should have the product pictures printed on the carton or package.
Related Reading: SQEP E-commerce Packaging and Labeling
2. Easy to open
Retail-ready packaging is all about ease and speed. With easy-to-open packaging, store employees are more able to stock products onto shelves and ensure they're visible to customers.
Packaging formats with hoods and trays are the easiest to open in-store. To make the opening point easy and fast to locate, it should have holes for the fingers on the side and front panels. Additionally, it should have clear, graphic, easy-to-follow instructions.
The packaging should also be so that the staff doesn't need to use a knife or carton cutter to tear the perforation. It should just be able to open with bare hands, reducing the chances of accidental injuries. No tape should cover the perforation. Also, there should be no strapping around the carton or box.
The simpler it is to open the boxes, the faster stores can replenish the shelves and keep products in stock.
3. Easy to replenish or stock
After opening the boxes, RRP units should be easy to transfer to the shelves in just a single step. Hence, the packaging must be stable.
Imagine a scenario where an employee is placing goods on the store shelf one by one. Doing so is time-consuming. Moving several products in a tray designed to hold and suitably organize products and simply sliding them onto the shelves is much faster and easier.
RRP also entails merchandising goods in units that are quick to assemble. Therefore, RRP increases efficiency for retailers and means stores can prioritize displays for those specific brands. It all boils down to availing the merchandise to consumers within the shortest time possible.
On the other hand, shoppers will benefit, too. Chances of finding store staff replenishing or stocking products, at the same time blocking their visibility and access to them, are slim.
4. Easy to shop
This aspect of packaging shifts the focus away from retailers to shoppers.
It's worth noting that it should factor in the ease of customers locating and choosing the product for RRP to be successful. The product description should be clear for shoppers to see. Additionally, its units of measure should be visible.
Can a consumer easily remove the product from the shelf and return it? That should be the case, and it should happen with no damage occurring to the packaging.
The packaging should also consider the general packaging rules that require the products to stand out on the shelves. Let the presentation be quality, with the emphasis being on visual branding.
One way to achieve this "easy" is through PDQ (pretty darn quick) packaging. PDQ packaging consists of a small, lightweight rack or bin displayed in popular aisles or even at the check-out counter.
While consumers are waiting in line or ambling through the aisles, PDQ packaging makes it easy for them to pick an item up and usually results in them adding it to their cart without putting too much thought into it.
5. Easy to dispose of and recycle
Shelf-ready packaging should allow easy dismantling and separation of the packaging for easy recycling or disposal. When the time comes, the process should be swift, simple, and require minimal labor. One or two people should be able to flatten or fold the packaging in preparation for transporting them for recycling.
Retail displays intended for reuse should be easy to fold for purposes of saving space. As a means of disposal, tearing packaging is not recommended. Businesses should strive to dispose of as minimal packaging materials as possible to minimize the negative impact on the environment.
Conclusion
Remember, the way to approach retail-ready packaging is by working closely with retailers. It ensures suppliers get to know what retailers like Walmart want in the packaging. That's because while general standards will always apply, every customer (retailer) has unique requirements and specifications regarding factors such as shelf dimensions and warehouse systems.
With RRP, retailers can approach the supplier's brand positively. It lowers their labor costs, sets more employees free, and allows staff to focus their energies on serving customers. What's more, well-executed RRP boosts sales.
If a brand's RRP has not been focusing on the five easies, it may be high time it did because demand for shelf-ready packaging and displays among retailers will only keep increasing.
View your sales with ease
With SupplyPike's Retail Intelligence app, you can track your product sales. View your sales summary including YoY sales, sales by store, and units sold.
Retail Intelligence – Sales Summary
Get started with your data today!
)
Written by The SupplyPike Team
About The SupplyPike Team
SupplyPike builds software to help retail suppliers fight deductions, meet compliance standards, and dig down to root cause issues in their supply chain.
Read More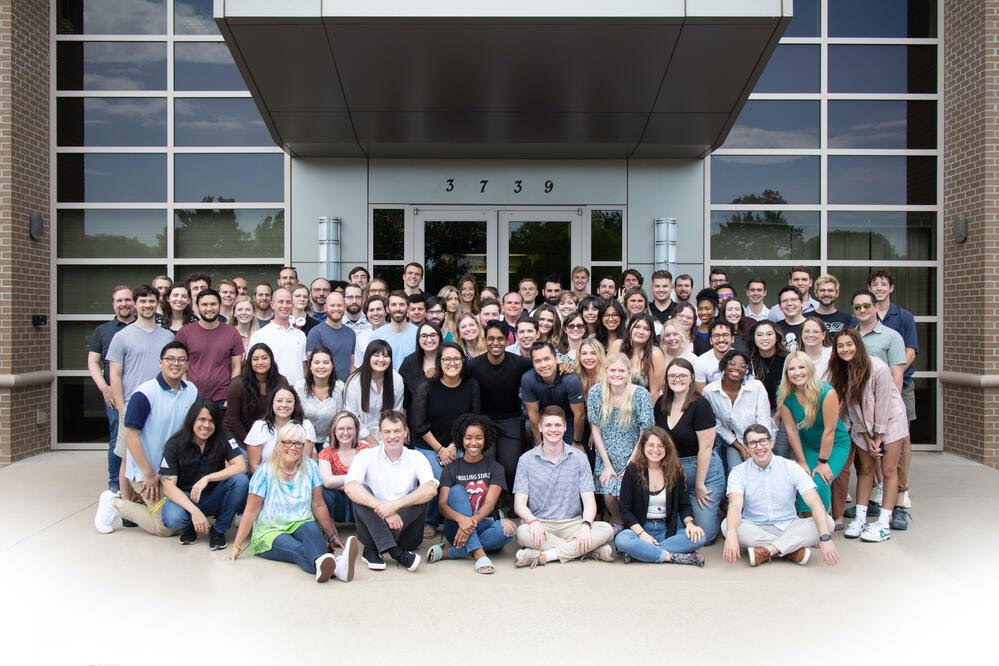 About