The Unofficial Guide to Disputing Walmart OTIF Fines
2022-05-31
6 min read
What we know
OTIF Fines are disputable until you receive an invoice. Once suppliers are invoiced, Walmart claims suppliers can no longer dispute. A bit of a contradiction, but some suppliers have had success disputing despite receiving an invoice. Bottom line, it's up to your business to determine if older, invoiced disputes are worth reviewing again.
Cost
A supplier is invoiced through HighRadius and is charged 3% of the cost of goods sold (COGS) on all non-compliant cases.
Walmart claims they will not charge suppliers for any Walmart accountable, non-compliant cases, but that's not always the case.
Cadence
OTIF Fines recur monthly, but they may slip right under your nose if suppliers aren't careful. The recommended practice is to check your OTIF Scorecard weekly to catch projected fines before Walmart's invoicing.
OTIF Fines are generally issued five weeks after the month's end. Remember that month-end is based on Walmart weeks, not the regular calendar.
So projected fines posted at the beginning of February, aka Walmart weeks 1-3, are invoiced in HighRadius and published to the scorecard at the end of April (Walmart week 13). Invoice copies post to HighRadius within 72 hours of the billing.
The Dispute Process
Confused yet? Don't worry; we've outlined the easiest path forward. There are essentially two channels to dispute OTIF fines: through your Buyer or HighRadius.
Start with your Buyer
If you have a projected OTIF Fine to dispute, contact your buyer immediately with the correct documentation.
You may need to follow up with other documents, but emailing your buyer the following is a great starting point:
PO Number(s) being disputed
Supporting documentation and detailed dispute reasoning to back up dispute cases.
The dollar amount proposed to have fines waived
Proper Documentation seems to vary depending on your buyer; however, there are some rules. Walmart lists on their OTIF FAQs that Proof of Delivery (PODs) are not acceptable.
Walmart wants you to use the standardized data from their systems. Talk to your buyer about what documentation they prefer.
Disputing with your buyer is preferred because you have direct access to a decision-maker, and your OTIF scorecard will not change. The time between the projected fine and the invoice is roughly two weeks.
Disputing on HighRadius
HighRadius is the second defense against OTIF fines. If a buyer fails to approve your dispute and the fine is issued, not all hope is lost. The only drawback of disputing on HighRadius is that your OTIF Scorecard will reflect the issued fine even if your dispute overturns.
HighRadius disputes push to a disputes associate. Another drawback is that they are not directly working with you; instead, they are making a decision based on the evidence. When disputing with your buyer, they may ask follow-up questions or clearly outline their process. After clicking the "send dispute" button in HighRadius, it's a shot in the dark.
Additionally, you have to wait for the ultimate ruling from a dispute associate. A rule of thumb to redisputing after rejection from HighRadius is just like pitching in baseball: three strikes and you're out.
Similar to disputing with your buyer, provide any additional information that may support your claim. Our suppliers have noted that HOST PO numbers, item numbers, and charge type amounts have been helpful in HighRadius disputes.
After submitting a dispute, check back in HighRadius or with your Buyer for the verdict—approved disputes are paid through HighRadius.
The upside of HighRadius compared to Walmart's deduction program is that a response from HighRadius is relatively quick.
General scenarios of invalid fines
OTIF measures the performance of the supplier and Walmart working together.
Walmart targets 98% accuracy to account for their issues and provides some leniency to suppliers. There are two main buckets of accountability for OTIF fines: the suppliers and Walmart.
Walmart acknowledges its growth and size create room for error in its internal processes and systems. While the retailer deploys its resources to make required adjustments, suppliers should dispute any fines bucketed into Walmart's accountability. OTIF Fines can be incorrect depending on the data pulled into the platform. Check any documentation to ensure the data is consistent.
DCS being full for prepaid delivery would be noted as Walmart's issue and would be an invalid fine. For Collect Orders, Missed pickups from Walmart or 3PLs would also count as an invalid fine. Some of Walmart's apps do not share information across platforms. DSS may note a correct PO where the OTIF scorecard reflects a different story.
Outside of shipping or incorrect data, other OTIF disputes that warrant a reversal include supplier education and incorrect requests. Whether a buyer or a DC request, incorrect orders that the supplier fulfills should not result in fines to the supplier.
Walmart also allows first-time suppliers a three-month grace period of waived OTIF fines. This grace period allows new suppliers to familiarize themselves with Walmart's systems. However, the OTIF Scorecard will populate so that new suppliers learn to leverage the application.
There are scenarios where neither the supplier nor the retailer is responsible for OTIF compliance. Unpredictable inclement weather with widespread effect removes penalties from both Walmart and suppliers. Recently, a Walmart distribution center caught on fire, delaying and canceling orders. Rare, unpreventable events do not constitute OTIF fines, although you may see them affect your OTIF scorecard and even receive a chargeback.
Automated systems manage and execute OTIF fines and will not account for these events. If possible, proactively communicate to your buyer to correct these fines before hitting your OTIF Scorecard. Your OTIF scorecard doesn't change despite approved disputes like a teacher grading in permanent ink. Never assume your Walmart has the entire story behind fines, invalid or not. The best practice is to communicate early and research often to avoid unnecessary fines.
TL;DR OTIF Tips
First-time suppliers have a three-month grace period of waived OTIF fines.
Disputing with the Buyer is best before the invoice.
Disputing in HighRadius is best after the invoice.
OTIF fines invoices post around five weeks after month-end.
Walmart applications don't always communicate with each other. Make sure to call out these discrepancies with your buyer.
SupplierWiki's mission is to educate our suppliers on all the current changes at major retailers. Suppliers shouldn't be spending hours hunting for an answer. For on-demand content around Walmart's Supplier Objectives, check out our webinars and articles to build out your OTIF expertise.
Written by The SupplyPike Team
About The SupplyPike Team
SupplyPike builds software to help retail suppliers fight deductions, meet compliance standards, and dig down to root cause issues in their supply chain.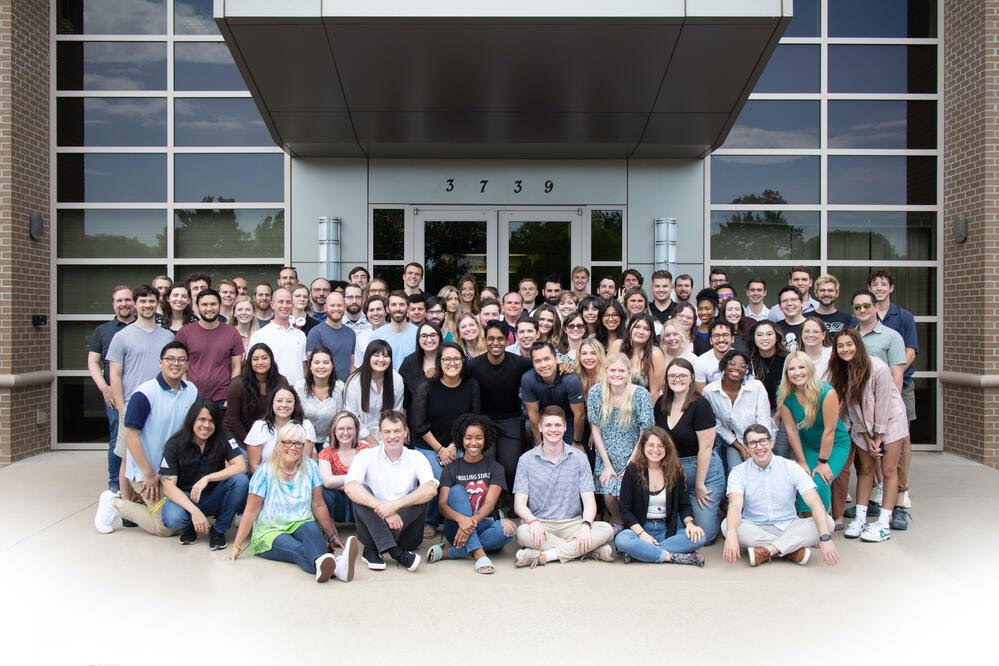 About