Walmart Announces Luminate to Replace DSS in 2024
2023-11-02
4 min read
Walmart recently announced that starting March 1st of 2024 they will be discontinuing the Decision Support System app (DSS) and replacing it with Luminate, split into a required unpaid service (Luminate Basic) or an optional paid service (Luminate Charter). Luminate Basic will begin rolling out to all suppliers starting this month (October 2023).
After March 1st, suppliers will no longer be able to view reports in DSS, "historical or otherwise." 
Luminate
Walmart has stated that Luminate will include "a suite of analytic tools that deliver actionable, customer-centric insights to drive better business decisions at Walmart." The retailer says that "Both options of Walmart Luminate will allow [suppliers] to unlock meaningful metrics, including enhanced eCommerce data."
In general, Walmart promises that Luminate will be helpful for 
New product launches and line extensions

Package redesigns

Seasonal promotions

Distribution and/or modular changes that also account for "Pickup & Delivery"
Luminate is meant to work as the future of performance analytics reporting for suppliers (Basic) while offering bonus insight into eComm and shopper behavior (Charter). Some suppliers are worried, however, that they won't have the data-pulling and report-building freedom in Luminate that is available in DSS or the assurance that Luminate Charter will be worth the investment. 
DSS, Luminate Basic, and Luminate Charter
The central concern around the discontinuation of DSS for most suppliers is that they will be forced into buying Luminate Charter in order to receive the same level of depth and detail in reporting that they had in DSS.
Walmart Data Ventures recently released a presentation detailing on a more granular level the differences between, not just Luminate Basic and Charter, but also the differences that those programs would have with DSS: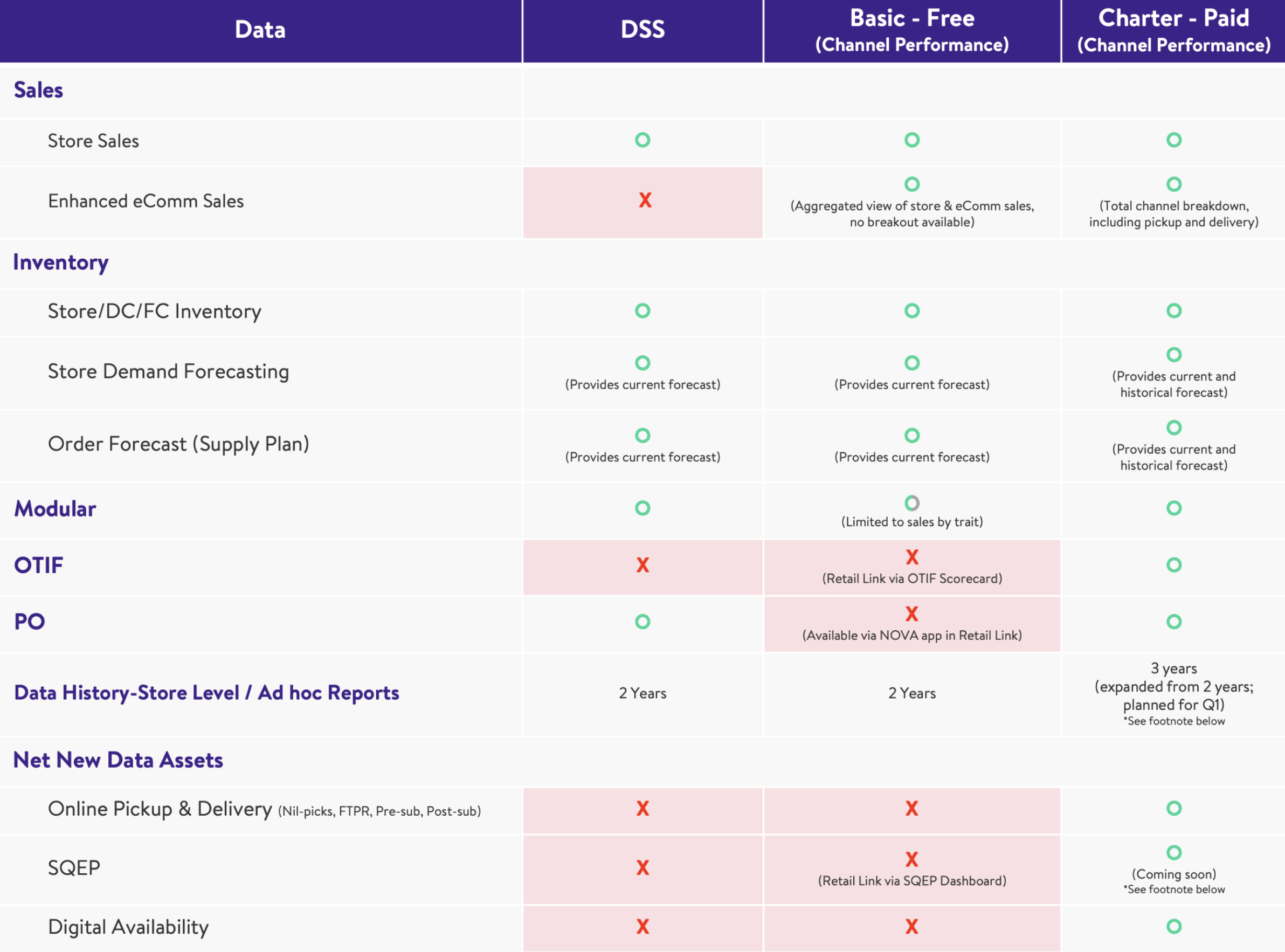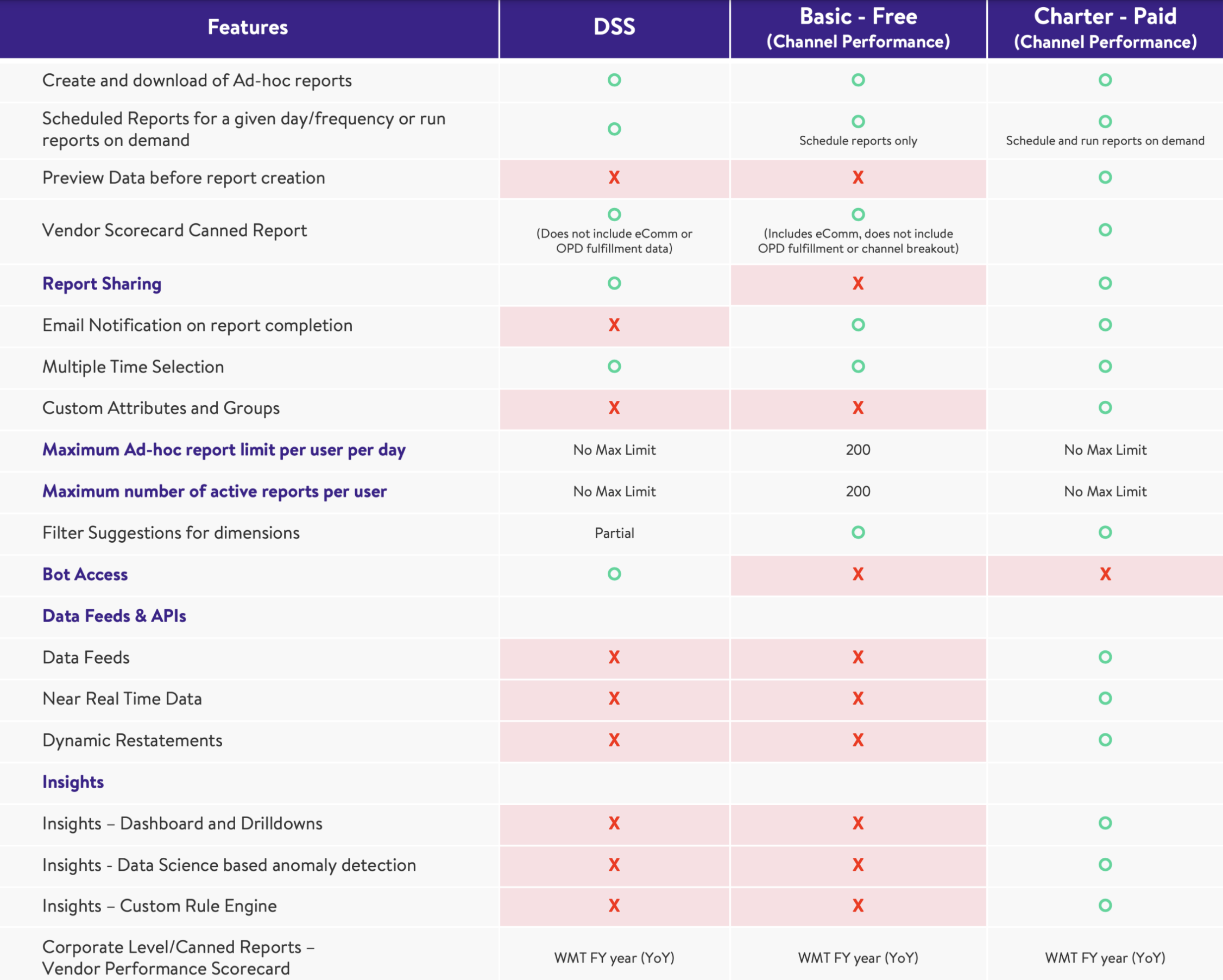 According to this report, the features included in DSS that will not be included in Luminate Basic are: 
Purchase Orders (PO; available in NOVA)

Report Sharing

Bot Access
New features included in Luminate Basic that are not included in DSS are:
Enhanced eComm Sales

Email notifications on report completion
In sum, the features that Luminate Charter looks to add to the supplier experience are:
OTIF (On-Time, In-Full: available in the OTIF Scorecard)

POs

Net New Data Assets

Data Preview before Report Creation

Report Sharing in Custom Attributes and Groups

Data Feeds & APIs

Insights

Shopper Behavior

Customer Perception
Some of these features - like OTIF and POs - can be found elsewhere in Retail Link, or, at least, the enhanced benefits of viewing these in Luminate Charter are not fully explained. Other features, like "Insights" and "Shopper Behavior" appear to have major ROI potential.
If there is no benefit to viewing POs in Luminate Charter and "Report Sharing" can be worked around, the only real downside for suppliers to the dissolution of DSS would be the loss of bot access to the app, which may mean more manual work for reporting.
Luminate Basic access will also include "rich media webinars, knowledge articles, and other training resources," presumably concerning app use. It will also be accessible for Merchants on the Walmart side. 
Luminate Release Timeline
Starting in the last few months (October and November) of 2023, Walmart has been sending out invitations to Walmart Luminate Basic. They have recently announced that, along with the full implementation of Luminate Basic, DSS will be decommissioned in March of 2024, at which point Luminate will have to function as a full replacement for the old reporting tool.
Unlike DSS, Walmart Luminate is independent from Retail Link; it has its own website/portal.
Further Reading about Walmart at SupplierWiki
Interested in more content (articles, webinars, cheat sheets, eBooks) like this? Sign up for our newsletter at supplierwiki.supplypike.com to stay in the loop! Also see our YouTube channel where our recorded webinars on supplier success in Walmart can be watched on demand.
Written by Stacy Tan
About Stacy Tan
Stacy is the VP of Retail Insights for SupplyPike. She brings a decade of knowledge and experience working directly with Walmart merchandising teams.
Read More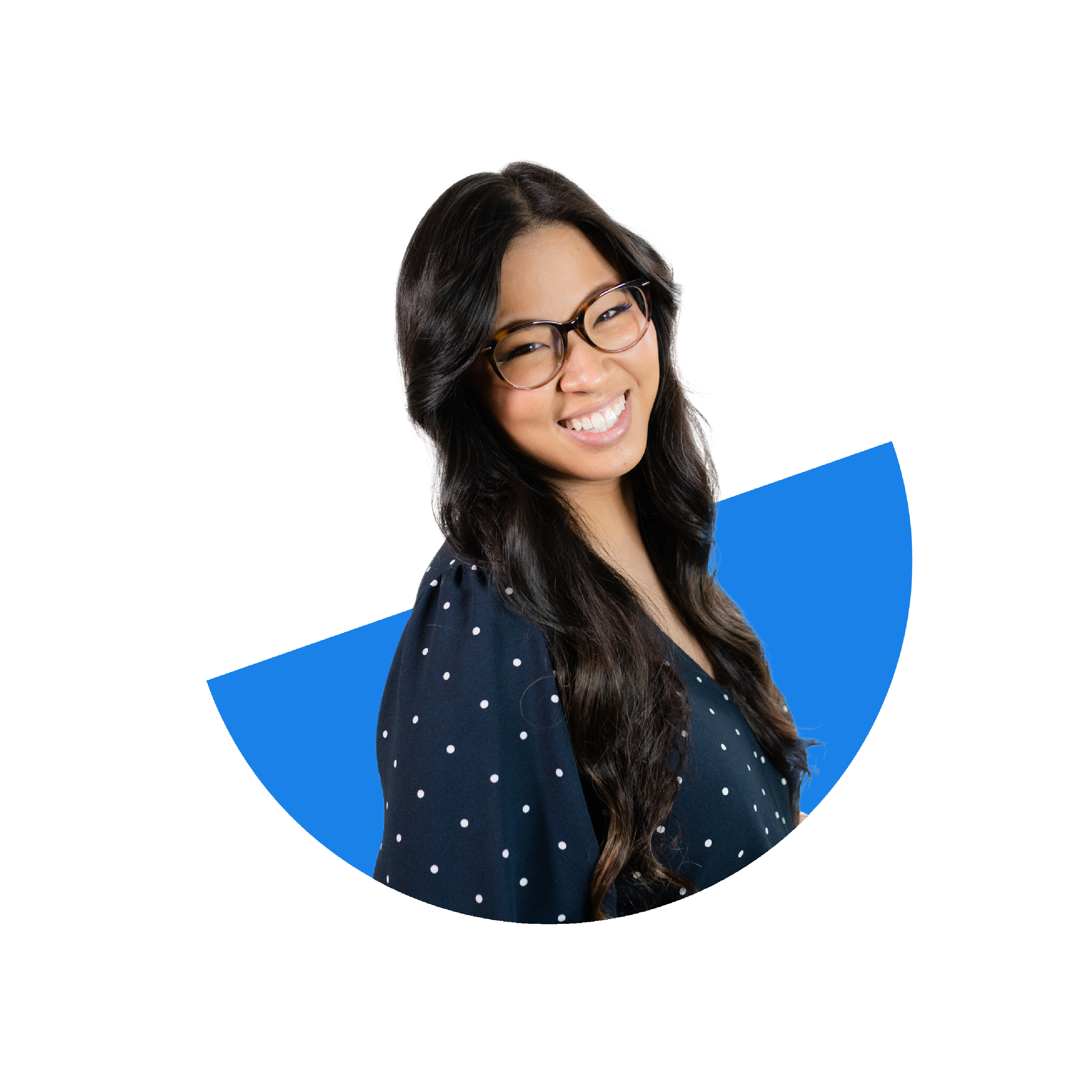 About