Understanding Supply Chain Management
2020-07-01
5 min read
Learn about
The importance of supply chain management
What to watch while consumers are panic buying
How to implement supply chain management
Supply chain management and Walmart
---
Supply Chain Management (SCM) is a systematic and controlled procurement operation. Procurement usually comprises a diverse range of suppliers chosen according to a conceived ability to supply merchandise at the right price. Essentially, supply chain management is the administration and control of the movement of goods between companies and end customers. 
These activities can involve storage and transport of inventory or supplies, monitoring of day-to-day activities, the preparation behind these processes, and blending these different components throughout the supply chain.
Why Supply Chain Management is Important
SCM performance directly impacts an organization's general performance. In terms of cost-effectiveness, estimates show that businesses with extended global supply chains have between 80% and 90% of their costs involved in their supply chains. Also, as offshoring makes modern supply chains more complicated, multi-channel distribution and global marketplace emphasize on the importance of SCM.
With rising consumer demand, retailers are under pressure to stock the merchandise in demand or lose consumers to another who can fulfill the same demand. In the case of online shopping, consumers expect excellent service, on-time supply, and convenient return procedures for unacceptable items. Most manufacturers depend on just-in-time (JIT) manufacturing policies. With JIT, constituents must be delivered not only in the nick of time but in the precise amount as demanded.
Omnichannel retailers must discover the best way to blend the occasionally disputing demand between offline stores and online retail. Businesses need flexible and adjustable supply chains that respond quickly. This makes it easy to cash in on the opportunities arising from ever-evolving consumer demands.
Five Key Metrics for Monitoring the Impact of Panic Buying on your Supply Chain
Replenishable Instock Percentage: Replenishable instock shows the percentage of stores that currently have inventory vs. stores that should have inventory. In general, suppliers should try to keep this above the 98.5% goal. Due to panic buying and increased demand, many CPGs are slipping below this goal.
Forecast and Forecast Variance: To keep up with the current volatility, retailers are tweaking the "event forecast" frequently. It's a good idea to check your forecast multiple times throughout the week.
Supply Plan: The Supply Plan metric provides Walmart's best guess on how many units it expects to order from a supplier. If this isn't something you normally utilize, this is a great time to start as it will help you plan for increased demand. Don't get surprised by an order for 10,000 units when Walmart normally orders only 1,000 per week.
Deductions due to Partial POs: Walmart deductions can quickly add up and become overwhelming. While supply is low, CPGs will want to make sure they are not sending partial Purchase Orders while invoicing Walmart for the full PO amount. As a best practice, it is recommended that you request an updated PO for the amount you are currently able to fill.
Prepaid on Time Percentage and In Full: If your supply chain is struggling to keep up with orders, it's a good idea to pay extra attention to your OTIF scores. If you're not able to keep up with demand, be sure that you are editing or canceling PO lines with the correct reason codes to avoid OTIF accountability.
Implementation of Supply Chain Management
The economic environment of the 21st century is extremely aggressive, with sleek, high-efficiency supply chains often redefining the standards of success, average performances, and failures. Large- and mid-sized businesses are often pitted against small and active new ventures, making the implementation of supply chain management systems more crucial. 
The supply chain at Walmart offers three examples of advanced technologies implemented by the company to address certain issues.
Internet of "sensors" and machine-vision cameras to make loading highly precise for outgoing trailers at Walmart distributing units
Real-time (or live) tracking of trailers to know the accurate time of arrivals to the depots' cargo area, enabling stores to time their backroom labor well
Block-chain technology for keener tracing of produce and aid recalls
 Walmart follows these directives at the time of implementing any new technology:
Functions with an aim for zero-loss
Makes things simple for the user
Maintains consistent processes unless a change is unavoidable
Maintains transparency and commitments 
Keeps copies of data to a bare minimum
Enhances operational efficiency with the help of mobility and automation 
Supply chain management is the process of managing the movement of merchandise and services and consists of every procedure that converts raw materials into finished goods. 
Walmart has implemented new technology in order to make their supply chain more efficient and improve its performance, which equates to a reduction of operational cost. 
Companies that deal with the transportation, storage, or distribution of physical goods can look to the optimization of their supply chain as a seemingly never-ending area of potential improvement.
Your Supply Chain Simplified
SupplyPike has created a suite of supply chain software solutions for all your SCM needs. We offer deep insights into your On Time In Full performance, allowing you to trace your supply chain back to the source to find trouble spots.
On Time In Full Dashboard
Our Retail Intelligence software allows you to view all sorts of metrics in easy to understand charts, maps, and numbers. You can track your sales, review ready-made reports, and export your data with ease.
Inventory Map
Walmart GRS Sales Forecast
Sign up today to get started for free!
Written by The SupplyPike Team
About The SupplyPike Team
SupplyPike builds software to help retail suppliers fight deductions, meet compliance standards, and dig down to root cause issues in their supply chain.
Read More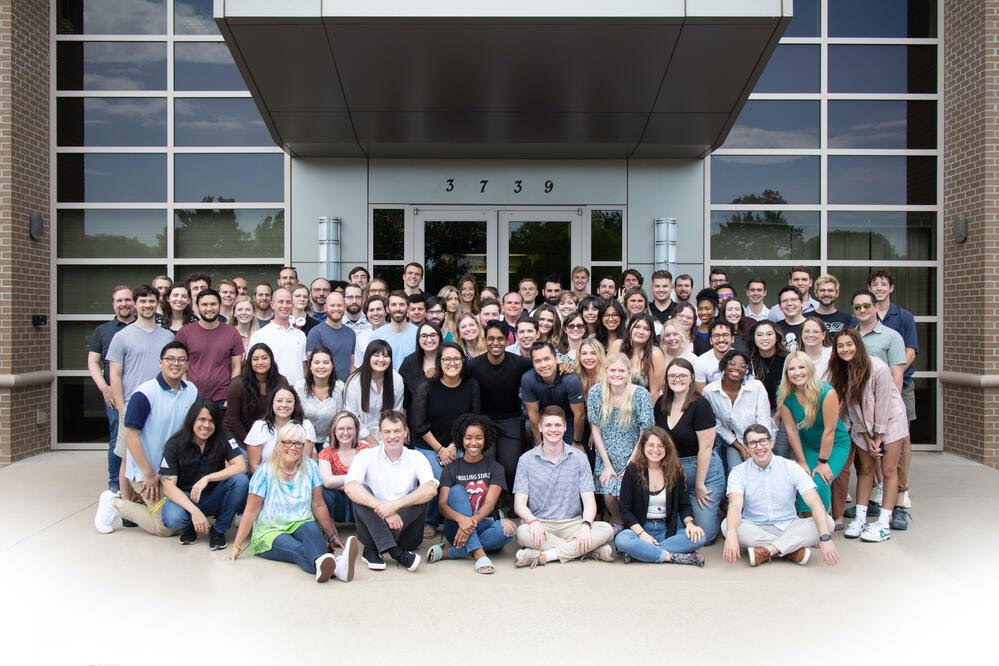 About