Item Swap at Walmart
2022-04-04
5 min read
Changes at Walmart
Walmart's 2022 Growth Forum announced a new initiative to keep shelves stocked and updated with current marketplace trends. Archimedes Stuk, VP of Assortment and Space Analytics, Walmart U.S, introduced a new concept, "item swap," in response to the shifting retail landscape.
Retails notice; consumers today don't want a replacement item; they expect more options. Item Swap serves as a retail solution pacing with consumer needs rather than behind.
As Walmart moves to better compete with Amazon, they understand that the customer demands simpler and faster solutions for finding what they want.
What is Item Swap? 
Gone are the days of waiting until Line Reviews each year to swap in the newest product. Suppliers can now refresh their assortment to meet demand and customer preferences.
Note that Item Swap is a one-for-one switch. Item Swap takes the shelf space designated for all of one type of SKU and replaces the shelf space with another SKU. An Item Swap does not take the shelf space for two items and swap out for double the shelf space for one item.
This process may seem familiar to new product promos sold outside of line reviews. New products usually are designated for end caps or stand-alone displays.
Item Swap allows new products to bypass end caps or displays and ascend to side counter shelf space if a space becomes available. Further on changes outside of line reviews, Item Swap may allow soft changes to existing SKUs integrated into stores.
New rules to play by 
Walmart's intention with Item Swap comes from its focus on customer advocacy. Everyone has experienced the dread of empty aisles caused by major storms or worldwide pandemics.
Walmart never seeks to have a shelf space left barren by working more closely with suppliers. 
Item Swap is a powerful tool for suppliers who understand how to play with new rules.
The Good - Increasing agile shelf space
Is your product viral on TikTok? Ready to debut exciting innovation that's exclusive at Walmart? Item Swap allows suppliers to change their assortment on the fly to meet customers' needs better.
No matter the careful planning on the supplier's end, there are circumstances where Out of Stocks are beyond anyone's control. Suppliers with good reasons and solutions can suggest similar products to maintain shelf space and avoid assortment gaps.
The bad - Risk of losing shelf space
Suppliers can potentially lose shelf space and sales if long-term supply constraints persist. The worst-case scenario is losing SKU by SKU until your assortment is all but gone from Walmart. 
When will this affect suppliers? 
We are already seeing Item Swap play out on-shelf. The origins of this process trace back to eCommerce. Items without products are pushed down the page or removed altogether.
No glaring empty shelf space keeps the online shopping experience clean and congruent. Additionally, not having a mod set online means retailers like Walmart can launch new items as fast as suppliers provide inventory.
Item Swap may not be rolling out in your department. Contact your Merchant to assess if the item swap supports the current category strategy. 
How Suppliers Can Leverage Item Swap in Their Favor
Walmart chooses who sits on shelf and can now switch the mod at any time. If suppliers cannot meet their standards, Walmart will decrease its shelf space.
Playing Defense
Make sure your OTIF score is at 98%
Focus on in-stock at a store level for all products.

Excellent OTIF is the baseline objective.
Respond with new or improved items to compete in real-time
Analyze the on-shelf assortment with a new sense of urgency.

Understand product iteration should happen quicker.

Be creative and proactive in Item Swap selection.
Prioritize communication with your buyer 
Look for differences in Supply Plan and GRS Sales Forecast.

Have solutions at the ready in case of unexpected OOS.
Anticipate supply chain bottlenecks
Stay up-to-date on current events that may impact production or shipping. 

Factory and shipping capacity from overseas may create shortages unaccounted for in the forecast.

Consider taking advantage of Walmart's "Made in US" initiative to offset the risk of overseas manufacturing.
Playing Offense 
Think like a Walmart buyer
Take note of consistent shelving out-of-stock issues. 

Be on the lookout for changes in the assortment and respond accordingly.

Bring solutions to your buyer that align with Walmart's initiatives.
Think like a Store Associate
Restocking principles prioritize full shelves over having the correct products.

Modular discipline can affect what products are on the shelf long-term.
Responsive suppliers are most likely to come out on top with item swaps. Products can change as your team refines timely strategic objectives.
Want to stay informed on retailer updates that impact suppliers? Let our team at SupplyPike help you stay on top of Walmart's Item Swap. In the meantime, check out educational content for suppliers that are already waiting for you. 
Additional Free Resources from SupplierWiki
SupplyPike Tools 
Retail Intelligence  - Know in real-time relevant metrics served up in on-demand reports. Say goodbye to spreadsheets!
OTIF Radar - In 2021, 380 of our users had an average OTIF Score of 90%. Prevent and predict future  OTIF issues before they hit your bottom line.
Written by The SupplyPike Team
About The SupplyPike Team
SupplyPike builds software to help retail suppliers fight deductions, meet compliance standards, and dig down to root cause issues in their supply chain.
Read More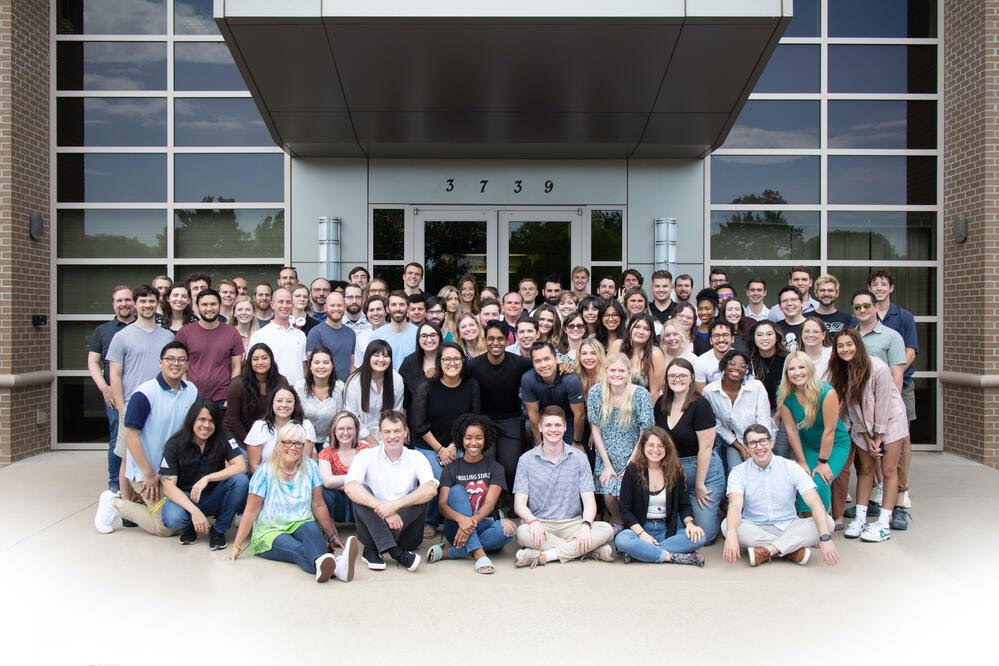 About