How Do I Become a Kroger Supplier?
2021-04-05
6 min read
Learn about:
The four steps to becoming a Kroger supplier
Whether you should keep your brand name
How to prepare for your product presentation
---
Kroger is the largest supermarket chain in the United States, according to annual sales reports. The company runs a variety of brand names that go beyond food items. Jewelry and apparel stores are part of the corporation's banner, giving interested vendors plenty of options when they're ready to become Kroger suppliers.
Getting your product into Kroger supermarket involves a little more than taking a sample item to the manager's desk. There are certification and registration processes all potential vendors must follow before getting approval.
Here's what you need to know about becoming a Kroger supplier. 
Four steps to get your product into Kroger 
The Kroger Co. works with local and global supplies from large and small companies. The company's goal is to sell fresh, high-quality products to over 8 million daily shoppers. It is always looking for new vendors with high-quality items.
#1 Get certified 
A third-party governing agency must certify you or your business. You cannot certify yourself. 
The certification process varies depending on the products you want to supply to the grocer. Food items require different certifications than jewelry or clothing brands. 
#2 Complete the registration process 
Anyone applying to become a Kroger supplier starts in the Supplier Hub. It's where you begin the registration process. 
You'll enter in your contact information, along with the company name and tax ID number. Without the tax number assigned during certification, you can't finish the registration paperwork.
Vendors have 90 days to supply the missing information before Kroger's system deletes their application.
#3 Wait for an invitation from Kroger 
The Kroger Co. will review vendors' initial applications through CVM Solutions. If the grocer finds that your product fills a niche and fits with its brand, prospective suppliers will receive a notice to access their profile on the Supplier Hub page. From here, Kroger asks vendors to supply additional information. You will want to have all of your documents in order.
You also need a certificate of insurance information from the following parties:
Professional vendor
IT service providers
Dedicated 3rd-party trucking and manufacturing
Non-dedicated common carriers
Other vendors associated with the product
Kroger requires additional information depending on the department your product falls into. Seafood, bakery, deli, and apparel items require electronic data interchange (EDI) information. Manufacturing and General Merchandise need a product home page, while jewelry products are subject to diamond testing agreements.
#4 Wait for Kroger to contact you 
It can take up to 60 days before Kroger contacts you. They keep your completed registration in the system after two months if an opportunity to start shipping your product to a distribution center hasn't come up.
The company only contacts vendors when there is a place to put the product on the shelves. It can take several months before vendors start realizing a profit.
Should you keep your brand name? 
You worked hard to create and build a brand name, so it isn't easy to give it up and replace it with a supermarket label. There are a few reasons to consider allowing Kroger to rebrand your product to the store's private label. Vendors who are willing to entertain a private label brand in their product pitch often receive faster approval.
The supermarket giant focuses on its private label brands to appeal to its customer base. Kroger stores are known for their fresh produce and other food items, along with their signature low prices. 
The company's Private Selection is one their shoppers consistently look for and buy. It's a large percentage of Kroger's annual earnings.
Vendors do lose their brand name. The packaging for Kroger's private label brand does look cheaper, and the company has specifically designed it that way. The marketing appeals to consumers who are looking to save money. The company also purchases a lot of volume from its private brands. If you have the product ready for shipping, it is a potentially profitable way to become a Kroger supplier.
You can also choose to keep your brand name, which doesn't mean that your product pitch will fail. If you have a quality item, you can get approval to become a certified Kroger vendor. The only difference is your brand may not entice shoppers looking to save money with Kroger's select brands.
How to prepare your product for presentation 
There are a few things to consider before you present your product to Kroger Co., and one is the brand. Before you decide to sell your products in other regions, think about the area and its preferences. Not every item does great in all Kroger grocery stores.
How you present your brand goes a long way towards getting approval to become a Kroger supplier. It also affects how your brand communicates with consumers. You also want to pay attention to packaging. While aesthetics are important, so is a package that is safe and easy to open.
Safety and testing for all products sold at Kroger supermarkets are paramount. You will need to supply product safety certifications on most items. Product safety also applies to how you ship the item. Kroger has a supplier management system that can help new vendors work out any kinks in their shipping channels.
Getting your product into Kroger as a supplier 
If you have a quality product that meets Kroger's stringent criteria, it can be a profitable venture to become a supplier. You have the opportunity to introduce your creation to thousands of new consumers, and Kroger buys in bulk which is beneficial to your profit margin.
There is a long waiting period to become a Kroger supplier. There are two parts to the application, and it can still take several months before your product makes it to the shelves.
However, once your items are inside the stores, you can expect to see a jump in your company's quarterly sales. With nearly 2,800 stores in the U.S., Kroger is a great place to market your products.
Get visibility into your data
Once you're a Kroger supplier, you'll need to stay on top of your data. SupplyPike has partnered with SPS Commerce to get Kroger suppliers visibility into their data and fight invalid deductions. Check out our partnership page for more information!
Written by The SupplyPike Team
About The SupplyPike Team
SupplyPike builds software to help retail suppliers fight deductions, meet compliance standards, and dig down to root cause issues in their supply chain.
Read More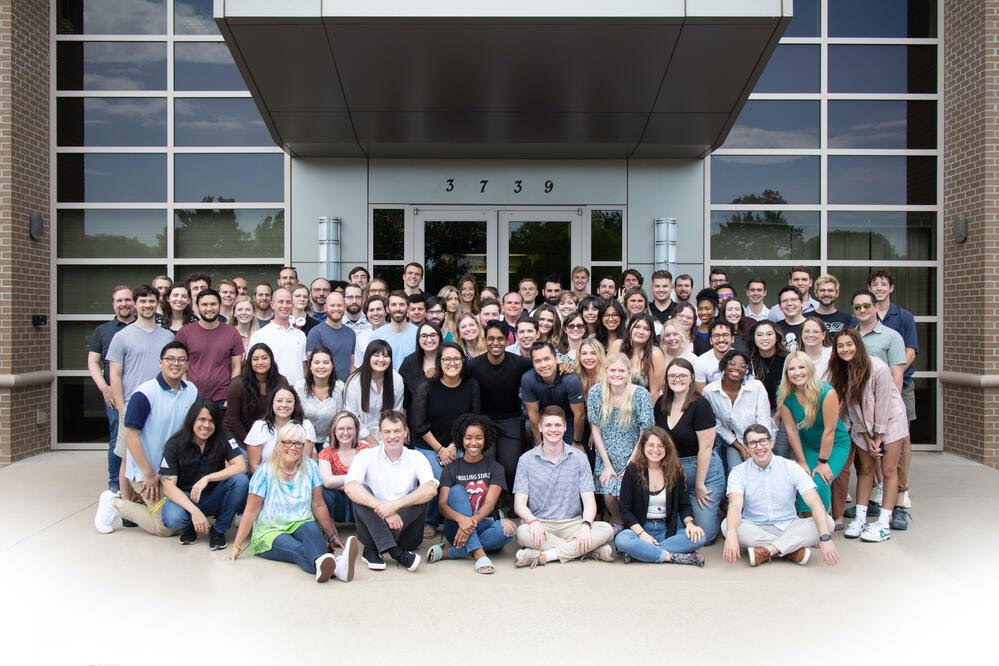 About