6 Qualities of a Competitive CPG Supply Chain
2020-12-22
6 min read
Learn about:
The qualities of a competitive supply chain
How CPGs can keep pace with the changing industry
The benefits of outsourcing to third parties
---
The consumer packaged goods (CPG) industry is rapidly evolving, especially given the following factors: 
Growing trade restrictions
Economic crises
Acute downturns in several large countries
Pandemic concerns
Environmental changes
A new generation of digitally affiliated customers
Even big manufacturers keen on capturing a secure position in the industry are broadening their scope. CPGs are reshaping their supply chain operations, capitalizing on contemporary technology, creating cutting-edge designs, and scaling up customer satisfaction. The industry is also experiencing a giant swell of small businesses occupying the market.
To come out on top, CPGs need to increase profits by producing greater quantities, raising prices, and reducing costs. Leading corporations are handling the unconventional shifts in the industry and the intensely competitive environment. These companies strike a balance between the need to invest in emerging technologies and exercising caution in investment strategies.
What are the qualities of a competitive supply chain?
To get to the top, CPGs of all sizes need a competitive supply chain. These six strategies can help grow a CPG's supply chain.
1. Supply chain digitalization
We are living in a well-networked world. Smart customers know what they want and are consistently on the lookout for fast, easy, and seamless services with a rewarding experience. Product reviews and ratings from other shoppers are transparent and easily accessible via social networking, apps, and Google and other search engines.
Using these features, consumers can draw comparative analyses around the prices and quality of commodities and services. They can view all that the market has to offer and reach the best buying decisions. 
CPG firms, therefore, need to have a powerful demand management plan to mitigate the challenges of delivery costs and out-of-stocks. The resulting strategy provides a uniformly holistic experience to shoppers. A comprehensive demand plan calls for intensive exploration, analysis, and strategic investment in customer-driven technologies. 
2. Consumer globalization
Nations such as China, India, and Indonesia have scaled up their economies and contributed substantially to the global economy in the previous decade. The market will witness a new upsurge of customers from this continent. With the rise of middle-class purchase power, this growth will hopefully reach new horizons.
Understanding this new customer base will be quite a task for leading CPG players, moreover for those in Western countries. To be competitive, CPGs will need to focus on discovering the effect of this new orientation on their trade and explore ways to draw the maximum benefit from it.
3. Omnichannel supply routes
CPG firms benefit by developing a consistent omnichannel shopping experience for rising consumer demands. Consumers should find it convenient to purchase products both via online shopping and physical retail outlets. To make sure that both the processes are accessible and operational, CPG firms should review their omnichannel supply routes.
4. Sustainable products and processes
Consumers are more and more inclined towards environment-friendly and organic, animal-friendly products. The effect of climate change as a looming threat along with the increasing consciousness of more viable, zero-emission processes are affecting consumer buying behavior. 
Long-lasting provisions are now becoming a basic aspect of the global supply chain. Recyclable and reusable products are benchmarks for brands and their standing in society. Environmentally-friendly packaging and responsible manufacturing processes are now essential for CPG businesses. Sustainable consumer buying behavior also encourages CPGs to manufacture locally and reduce waste and imports.
5. Big data
Big data is an unavoidable necessity in the modern supply chain. Companies have vast quantities of data that can be used to drive innovation. This data can also facilitate dynamic decisions by analyzing historic data and forecasting future prospects. Big data helps CPGs gauge consumers' choices, market developments, and their supply chain pain points.
Related Reading: Visibility for Suppliers and CPGs
6. AI, Automation, and Robotics
Artificial Intelligence (AI), in conjunction with big data, is on the rise worldwide for logistics companies and supply chain management. AI increases the efficacy of pivotal operations like:
planning and decision-making, 
determining buying behavior, 
automating exhaustive warehousing operations, and 
inventory management. 
AI and its counterpart, machine learning, use a variety of algorithms for the analysis of data. These algorithms improve data quality and track down problems with clarity. 
Additionally, robotics is a rising star for CPGs to accelerate time-consuming work. Supply chains globally are already using robotics to monitor, pinpoint, and drive inventory within warehouses.
How competitive supply chains can keep pace
The ways in which businesses will benefit by transforming their supply chains are as follows:
Developing a supplier relationship management strategy
Placing value higher than costs
Pushing innovation strategies toward a successful supply chain 
Concentrating on portable manufacturing
Building a reserve of staff for business eventualities
Creating internal and external alliances at the business front
Synchronizing marketing strategy with supply chain
Putting deliveries, logistics, and asset management first
Making processes agile, flexible, integrated, transparent, and in harmony with competition
Making product life cycles shorter
The benefits of outsourcing
The supply chain is the backbone of CPG companies. CPGs must regularly seal voids in their analysis, evaluation, and processes to enhance the business. Outsourcing partners know the difficulties their clients face. These third parties use their technology-backed services to provide substantial business value, operations, and domain expertise. The benefits of outsourcing are:
Brainstorming and identifying a strategy to resolve issues
Formulating shared services models around multiple locations
Managing complex changes
Guaranteeing high shipping quality regardless of complications
Offering an assorted labor force with capabilities that add value to the client's core requirements
Related Reading: Holding 3rd Parties Accountable for OTIF Fines
Of course, to create a competitive supply chain, CPGs should always look to their data. That's why SupplyPike created its suite of supply chain software solutions for CPGs of all sizes. We offer retail analytics, deductions management, and insights into OTIF performance. Get started today for free!
Written by The SupplyPike Team
About The SupplyPike Team
SupplyPike builds software to help retail suppliers fight deductions, meet compliance standards, and dig down to root cause issues in their supply chain.
Read More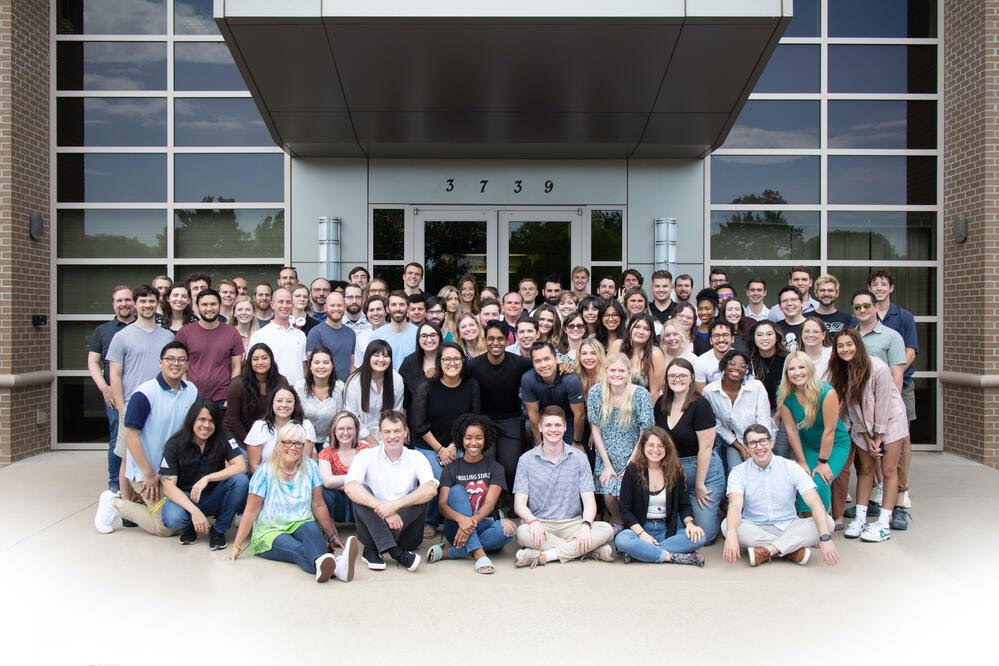 About