Understanding Item 360 with Deedee Washburn
SupplierWiki is sponsoring a free Item 360 training with industry veteran Deedee Washburn. In-person attendees will receive exclusive gifts and a free, catered breakfast, and free training on Walmart's Item Management tool.
Hosts
Allie Welsh-Truong

Lead Content Coordinator

Allie Welsh-Truong is an NWA native with a background in the CPG industry. As Lead Content Coordinator, she develops and executes SupplierWiki's content strategy.

Deedee Washburn

CEO and Founder of Retail Training and Consulting, Inc.

Deedee helps suppliers drive results in their Walmart business. Her tenure at Proctor & Gamble, Johnson & Johnson, and Disney makes her a CPG retail expert.
Sponsored by Deductions Navigator
About Deductions Navigator
With SupplyPike, suppliers can see every dollar taken from their checks and dispute invalid deductions with a single click. Reduce the time it takes you to dispute a deduction from 30 days on average to seconds.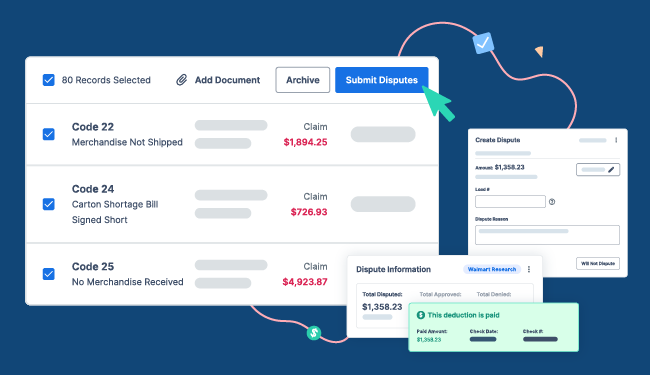 About

SupplyPike helps you fight deductions, increase in-stocks, and meet OTIF goals in the built-for-you platform, powered by machine learning.