SupplierWiki Summer Hours: SQEP Office Hours
Come and learn about SQEP from our experts!
Hosts
Allie Welsh-Truong

Lead Content Coordinator

Allie Welsh-Truong is an NWA native with a background in the CPG industry. As Lead Content Coordinator, she develops and executes SupplierWiki's content strategy.

Ryan Petty

Senior Product Manager

Ryan has 7 years of supply chain and product management experience, leading product strategy on transportation, retailer compliance & deduction apps built for CPG suppliers.
Sponsored by SupplyPike
About SupplyPike
SupplyPike makes disputing OTIF fines easier and faster than ever. This tool gives you insight into projected fines before they hit your bottom line and allows you to dispute invalid fines in just one click.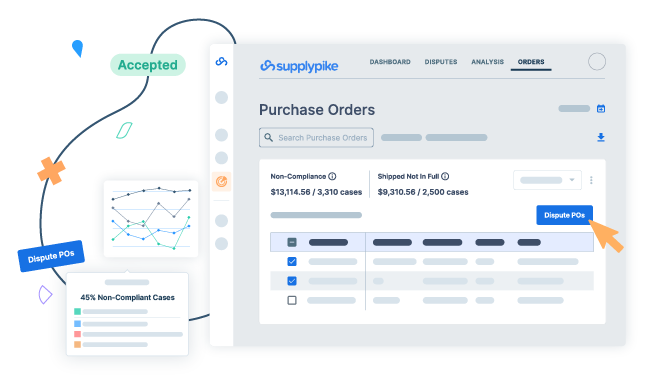 About

SupplyPike helps you fight deductions, increase in-stocks, and meet OTIF goals in the built-for-you platform, powered by machine learning.