Quick Mods with Walmart Leaders
You just missed it! SupplierWiki's Summer Hours kick-off was a major success. A special thanks to our guest speaker, Josh Tubbs, for bringing all of us up to speed on Walmart's Item Swap. Check out our events tab to stay up-to-date on exciting supplier gatherings happening all summer long!
Hosts
Stacy Tan

VP of Retail Insights

Stacy is the VP of Retail Insights for SupplyPike. She brings a decade of knowledge and experience working directly with Walmart merchandising teams.

Josh Tubbs

Senior Director II Centralized Assortment and Space Analytics

Josh has a tenured Walmart career specializing in Space Analytics and Modular Development. He is a part of the team that built the Item Swap Initiative.
Sponsored by SupplyPike
About SupplyPike
With SupplyPike, suppliers can see every dollar taken from their checks and dispute invalid deductions with a single click. Reduce the time it takes you to dispute a deduction from 30 days on average to seconds.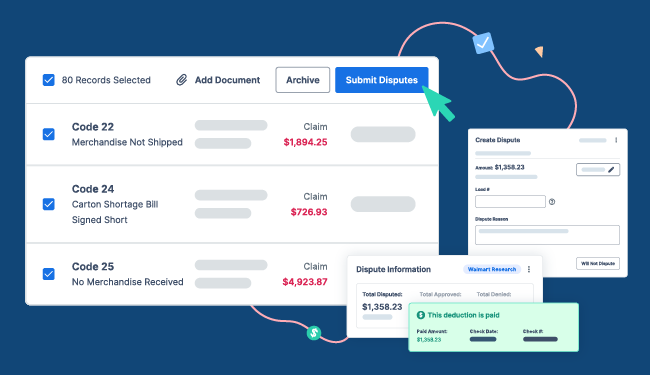 About

SupplyPike helps you fight deductions, increase in-stocks, and meet OTIF goals in the built-for-you platform, powered by machine learning.