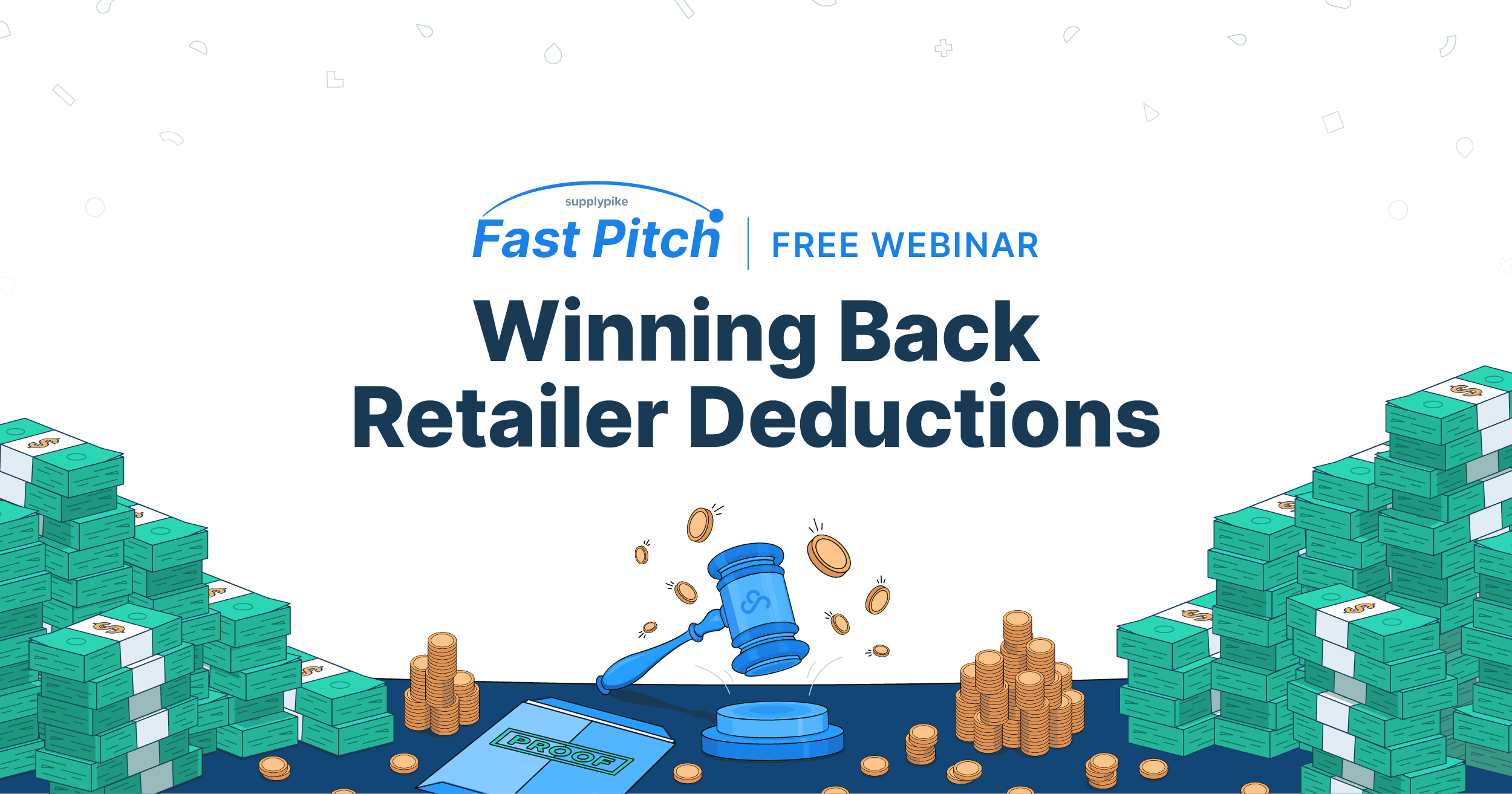 SupplyPike Fast Pitch: Winning Back Retailer Deductions
Stop letting retailer deductions take time and resources away from growing your business.  Learn how our deductions solution has won over $500M in disputed fines for suppliers and cuts disputing down to seconds! 
Automate your disputes and watch your deductions dwindle with our software available across major retailers like Walmart, Kroger, Target, and Amazon. 
Learn About:
SupplyPike's deduction solution and the levels of automation available in Kroger, Walmart, Target, and Walmart.