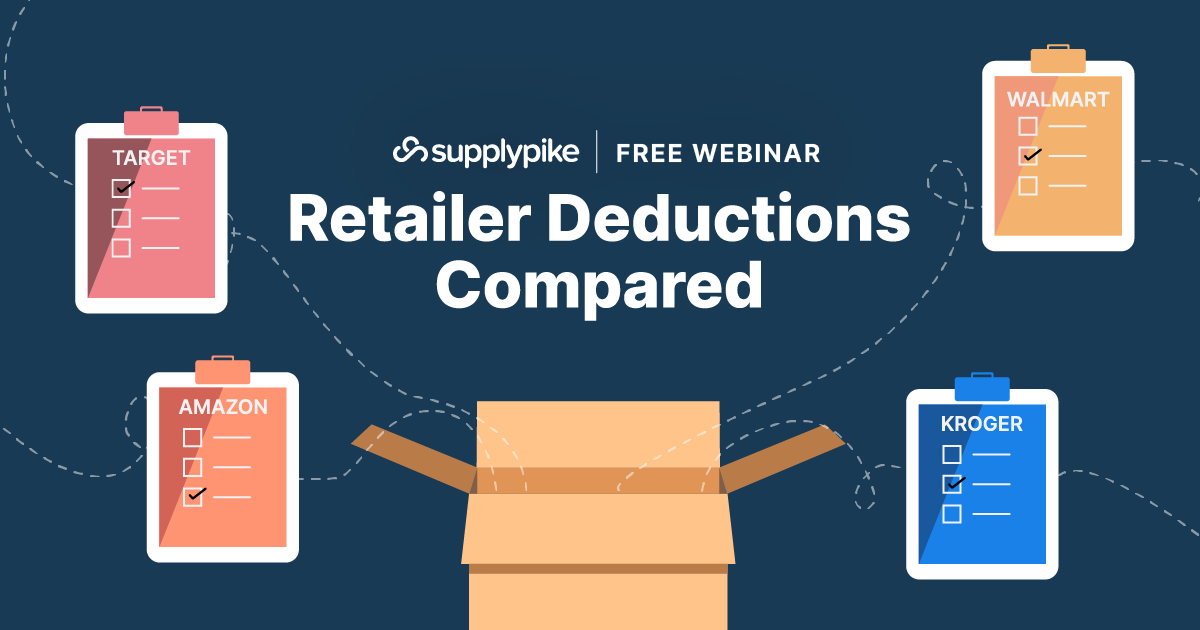 Retailer Deductions Compared
Providing high-quality products can be a juggling act when suppliers sell to multiple retailers. Learning the complicated dispute processes of each retailer becomes a time-consuming distraction from growing your business.
Our SupplyPike experts compare the chargeback processes of major retailers, including Walmart, Amazon, Target, and Kroger. We'll navigate each retailer's dispute process, uncovering trouble spots and best practices.
Learn About:
Retailer Profile and Deduction stance
Dispute Process Comparison
Dispute Timeline Comparison
Dispute Platform Comparison