Implement successful shipping at Walmart and avoid fines. Allie Truong and Melodie Hays are giving the low-down on shipping decisions that help or hurt your Walmart business.
Hosts
Melodie Terry

VP of Marketing

Melodie leads the education efforts at SupplyPike – being the creator of SupplierWiki, she has written articles, facilitated webinars, and developed the site.

Allie Welsh-Truong

Lead Content Coordinator

Allie is the Content Coordinator for SupplyPike. She leverages her CPG background when creating educational content for suppliers.
Related Resources
Walmart Shipping 101
Access the Walmart Shipping 101 slide deck to find everything you need to know about successful shipping practices with Walmart.
Sponsored by OTIF Radar
About OTIF Radar
SupplyPike makes disputing OTIF fines easier and faster than ever. This tool gives you insight into projected fines before they hit your bottom line and allows you to dispute invalid fines in just one click.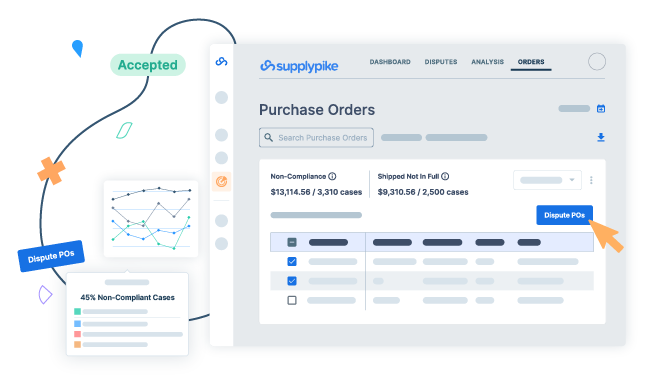 About

SupplyPike helps you fight deductions, increase in-stocks, and meet OTIF goals in the built-for-you platform, powered by machine learning.