Walmart Post Audits Explained
Don't let post-audits catch you off-guard. Walmart post-audits are preventable and disputable if suppliers prepare. Let the SupplyPike Team illuminate the easiest path forward.
Hosts
Allie Welsh-Truong

Lead Content Coordinator

Allie Welsh-Truong is an NWA native with a background in the CPG industry. As Lead Content Coordinator, she develops and executes SupplierWiki's content strategy.

Read More

Melodie Hays

VP of Marketing

Melodie leads the education efforts at SupplyPike – being the creator of SupplierWiki, she has written articles, facilitated webinars, and developed the site.

Read More
Presentation
Walmart Post Audits Explained
Post audits are preventable and disputable. Access the Walmart Post Audits Slide deck and learn how to best prepare for these post audits.
Sponsored by Deductions Navigator
About Deductions Navigator
With SupplyPike, suppliers can see every dollar taken from their checks and dispute invalid deductions with a single click. Reduce the time it takes you to dispute a deduction from 30 days on average to seconds.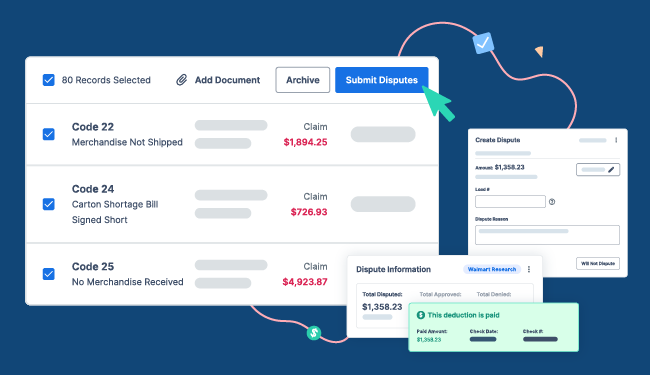 About

SupplyPike helps you fight deductions, increase in-stocks, and meet OTIF goals in the built-for-you platform, powered by machine learning.