SupplyPike Academy: Using OTIF Radar to Understand, Improve, and Dispute Collect Ready Fines
Start improving your On Time and In Full metrics. Join our OTIF oracles to learn how savvy suppliers can move the needle to a 98% OTIF score.
Hosts
Krista Nicewarner

VP of Customer Success

As the VP of Customer Success, Krista leads onboarding, support, and customer education efforts to ensure customers are successful with SupplyPike applications.

Read More

Ryan Petty

Senior Product Manager

Ryan has 7 years of supply chain and product management experience, leading product strategy on transportation, retailer compliance & deduction apps built for CPG suppliers.

Read More
Sponsored by SupplyPike
About SupplyPike
SupplyPike makes disputing OTIF fines easier and faster than ever. This tool gives you insight into projected fines before they hit your bottom line and allows you to dispute invalid fines in just one click.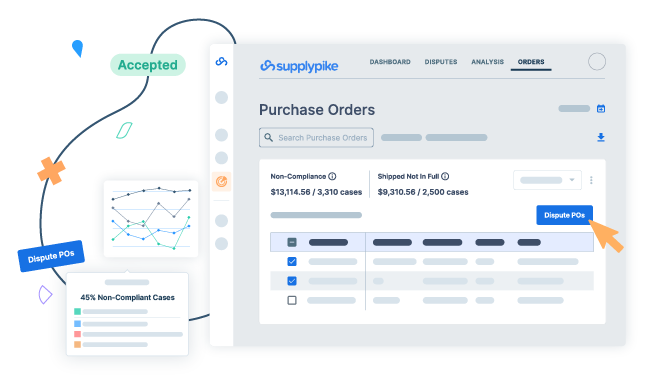 About

SupplyPike helps you fight deductions, increase in-stocks, and meet OTIF goals in the built-for-you platform, powered by machine learning.