SupplyPike Academy: Deductions Navigator Pro Tips
Deductions Navigator makes disputing retailer fines effortless. Learn more about its magical disputing features in the 1-hour in-app tutorial with SupplyPike's Krista and David.
Hosts
Krista Nicewarner

VP of Customer Success

As the VP of Customer Success, Krista leads onboarding, support, and customer education efforts to ensure customers are successful with SupplyPike applications.

Read More

David Joseph

Account Manager

David brings a wealth of Walmart knowledge and expertise from 2+ years of experience working as a Replenishment Manager.

Read More
Sponsored by Deductions Navigator
About Deductions Navigator
With SupplyPike, suppliers can see every dollar taken from their checks and dispute invalid deductions with a single click. Reduce the time it takes you to dispute a deduction from 30 days on average to seconds.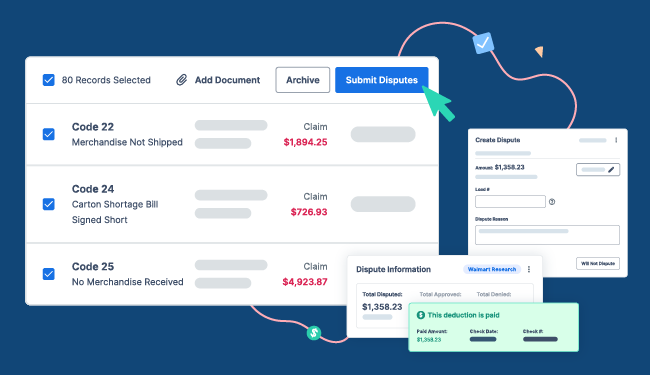 About

SupplyPike helps you fight deductions, increase in-stocks, and meet OTIF goals in the built-for-you platform, powered by machine learning.