How to Prevent and Dispute OTIF Fines
OTIF fines aren't a lost cause! Learn how to prevent and even dispute Walmart's OTIF chargebacks in this 30-minute webinar.
Hosts
Ryan Petty

Product Owner for OTIF Radar

Ryan manages SupplyPike's OTIF Radar application, a product built to help suppliers isolate poor performance in their supply chain.

Melodie Terry

VP of Marketing

Melodie leads the education efforts at SupplyPike – being the creator of SupplierWiki, she has written articles, facilitated webinars, and developed the site.
Related Resources
Preventing and Disputing OTIF Fines
Learning to prevent and dispute Walmart's OTIF fines is not a lost cause. Learn more by accessing the Preventing and Disputing OTIF Fines Slide Deck.
Sponsored by OTIF Radar
About OTIF Radar
SupplyPike makes disputing OTIF fines easier and faster than ever. This tool gives you insight into projected fines before they hit your bottom line and allows you to dispute invalid fines in just one click.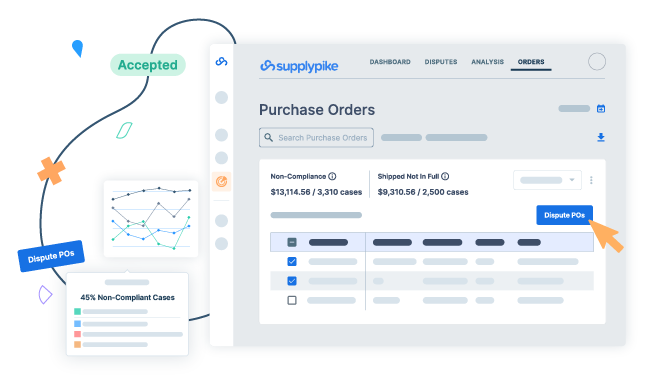 About

SupplyPike helps you fight deductions, increase in-stocks, and meet OTIF goals in the built-for-you platform, powered by machine learning.