EDI: What Suppliers Should Know
EDI experts explain how suppliers can meet Kroger's compliance requirements, avoid costly fines from common EDI errors, and use integrations to streamline their processes.
Hosts
Ryan Petty

Senior Product Manager

Ryan has 7 years of supply chain and product management experience, leading product strategy on transportation, retailer compliance & deduction apps built for CPG suppliers.

Read More

Anthony Thrasher

Director of Product Management

Anthony is the Director of Product Management at SPS Commerce with over twelve years of retail network experience.

Read More

Stacy Tan

VP of Retail Insights

Stacy is the VP of Retail Insights for SupplyPike. She brings a decade of knowledge and experience working directly with Walmart merchandising teams.

Read More
Sponsored by Deductions Navigator
About Deductions Navigator
With SupplyPike, suppliers can see every dollar taken from their checks and dispute invalid deductions with a single click. Reduce the time it takes you to dispute a deduction from 30 days on average to seconds.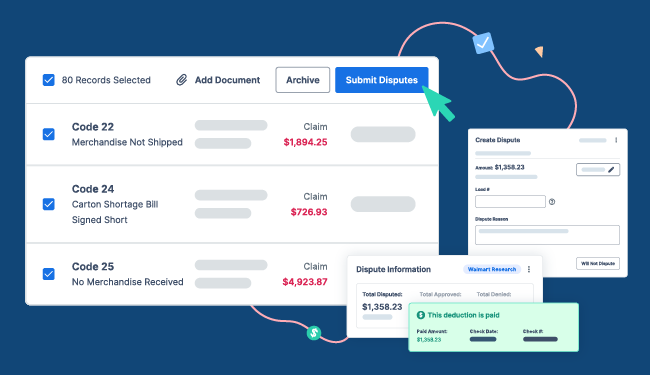 About

SupplyPike helps you fight deductions, increase in-stocks, and meet OTIF goals in the built-for-you platform, powered by machine learning.