Ultimate OTIF: Disputing Fines at Walmart
Keeping up with Walmart's On-Time In-Full (OTIF) goals can be tricky. Make it a breeze to dispute OTIF Chargebacks in this 60-minute webinar.
Hosts
Allie Welsh-Truong

Lead Content Coordinator

Allie is the Content Coordinator for SupplyPike. She leverages her CPG background when creating educational content for suppliers.

Peter Spaulding

Jr. Content Coordinator

Peter is a Jr. Content Coordinator at SupplyPike. His background in academia helps to detail his research in retail supply chains.
Related Resources
Ultimate OTIF Disputing Fines
Access the Ultimate OTIF Disputing Fines slide deck and learn the steps to dispute those pesky OTIF chargebacks.
Sponsored by OTIF Radar
About OTIF Radar
SupplyPike makes disputing OTIF fines easier and faster than ever. This tool gives you insight into projected fines before they hit your bottom line and allows you to dispute invalid fines in just one click.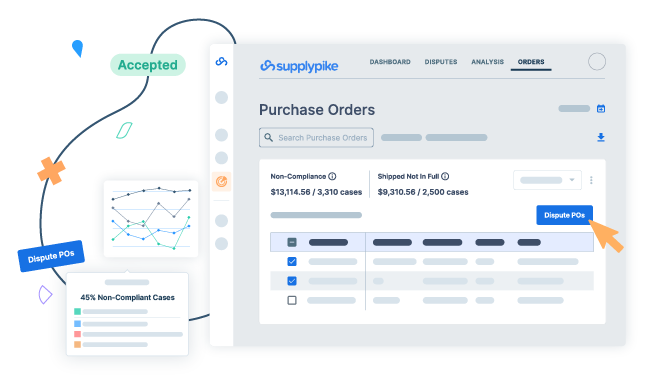 About

SupplyPike helps you fight deductions, increase in-stocks, and meet OTIF goals in the built-for-you platform, powered by machine learning.