Explore the first phase of Walmart's Supplier Quality Excellence Program. Watch Stacy Tan discuss Walmart's SQEP compliance guidelines on PO Accuracy and ASNs.
Hosts
Stacy Tan

VP of Retail Insights

Stacy is the VP of Retail Insights for SupplyPike. She brings a decade of knowledge and experience working directly with Walmart merchandising teams.

Read More

Allie Welsh-Truong

Lead SupplierWiki Researcher

Allie Welsh-Truong is an NWA native with a background in the CPG industry. As Lead Content Coordinator, she develops and executes SupplierWiki's content strategy.

Read More
Presentation
Deep Dive: SQEP Phase 1
Access the Deep Dive SQEP Phase 1 slide deck to learn about the expectations, fines, and disputing process specific to Phase 1.
Sponsored by SupplyPike
About SupplyPike
SupplyPike makes disputing OTIF fines easier and faster than ever. This tool gives you insight into projected fines before they hit your bottom line and allows you to dispute invalid fines in just one click.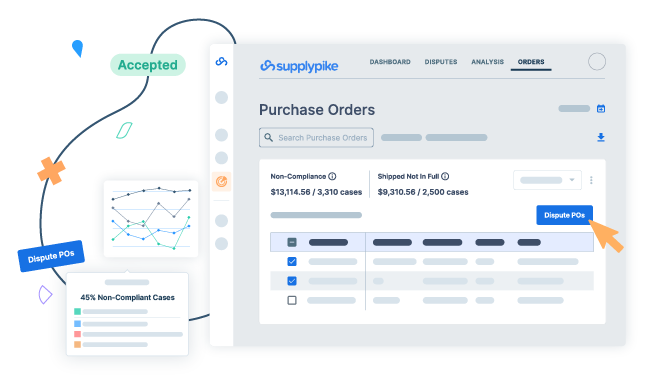 About

SupplyPike helps you fight deductions, increase in-stocks, and meet OTIF goals in the built-for-you platform, powered by machine learning.