Deductions Decoded for New Suppliers
This class goes over Walmart's deduction and dispute process for new suppliers. Learn about AP deduction codes and identify and dispute them manually or with Deductions Navigator.
Hosts
Stacy Tan

VP of Retail Insights

Stacy is the VP of Retail Insights for SupplyPike. She brings a decade of knowledge and experience working directly with Walmart merchandising teams.

Eric Smith

Director of Product

Eric directs the strategy and product development for the Deductions Navigator tool, a software product built to help suppliers manage retailer deductions.
Related Resources
Deductions Decoded for New Suppliers
Access the Deductions Decoded for New Suppliers Slide Deck and learn about AP deduction codes and how to dispute them.
Sponsored by Deductions Navigator
About Deductions Navigator
With SupplyPike, suppliers can see every dollar taken from their checks and dispute invalid deductions with a single click. Reduce the time it takes you to dispute a deduction from 30 days on average to seconds.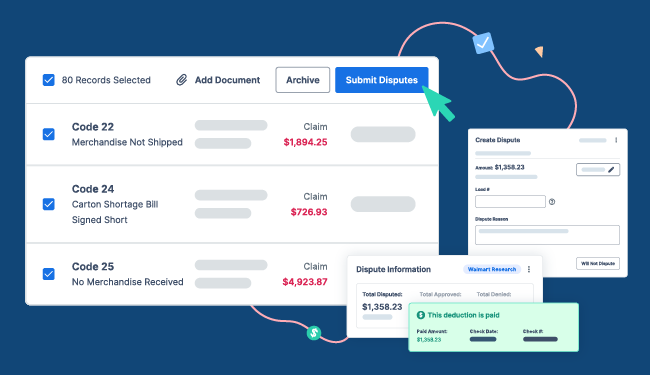 About

SupplyPike helps you fight deductions, increase in-stocks, and meet OTIF goals in the built-for-you platform, powered by machine learning.