Being Proactive in Uncertainty
Join a panel of experts as we talk about best practices to increase visibility into your supply chain and make it strong enough to withstand uncertainty.
Hosts
Melodie Terry

VP of Marketing

Melodie leads the education efforts at SupplyPike – being the creator of SupplierWiki, she has written articles, facilitated webinars, and developed the site.

Ryan Petty

Product Owner for OTIF Radar

Ryan manages SupplyPike's OTIF Radar application, a product built to help suppliers isolate poor performance in their supply chain.

Stacy Tan

VP of Retail Insights

Stacy is the VP of Retail Insights for SupplyPike. She brings a decade of knowledge and experience working directly with Walmart merchandising teams.

Margie Hamlin

Lead of Strategic Operations at Leaf Logistics

Margie oversees operations and customer success teams at Leaf helping ensure shippers are satisfied and execution runs smoothly.
Related Resources
Being Proactive in Uncertainty
Access the Being Proactive in Uncertainty Slide Deck for best practices to increase strength and visibility into your supply chain.
Walmart Sales & Replenishment Trends 2020 Report
We analyzed sales and instock data from over 200 Walmart suppliers over the course of 2020 and compiled our analysis in this report.
Sponsored by OTIF Radar
About OTIF Radar
SupplyPike makes disputing OTIF fines easier and faster than ever. This tool gives you insight into projected fines before they hit your bottom line and allows you to dispute invalid fines in just one click.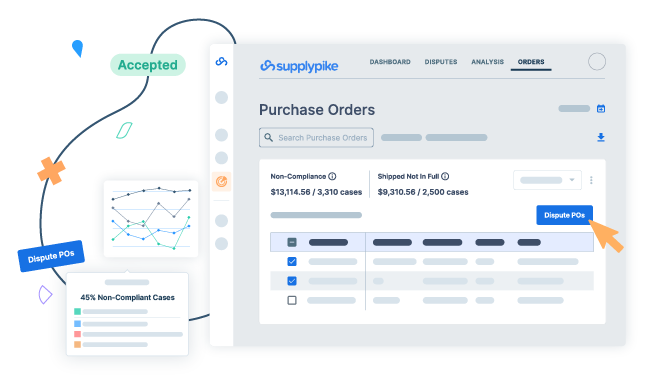 About

SupplyPike helps you fight deductions, increase in-stocks, and meet OTIF goals in the built-for-you platform, powered by machine learning.