Being Proactive in Uncertainty
Join a panel of experts as we talk about best practices to increase visibility into your supply chain and make it strong enough to withstand uncertainty.
Presentation
Being Proactive in Uncertainty
Access the Being Proactive in Uncertainty Slide Deck for best practices to increase strength and visibility into your supply chain.
Walmart Sales & Replenishment Trends 2020 Report
We analyzed sales and instock data from over 200 Walmart suppliers over the course of 2020 and compiled our analysis in this report.
Sponsored by SupplyPike
About SupplyPike
SupplyPike makes disputing OTIF fines easier and faster than ever. This tool gives you insight into projected fines before they hit your bottom line and allows you to dispute invalid fines in just one click.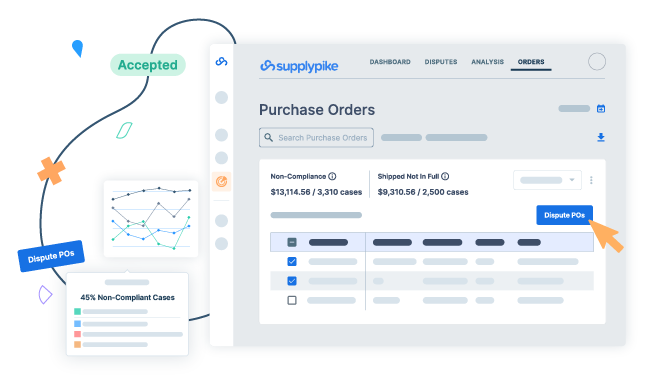 About

SupplyPike helps you fight deductions, increase in-stocks, and meet OTIF goals in the built-for-you platform, powered by machine learning.