What We Learned from Walmart Open Call Applicants
2020-10-13
16 min read
Learn about:
The different businesses we spoke with 
Why they chose to manufacture in the U.S.
How Open Call went for them
What they learned from the experience
What advice they would give to applicants and Walmart
---
We sat down with seven business leaders who attended Walmart's Open Call events and asked them a few questions about their experience, business, and advice they wish to impart. These U.S.-based businesses had a lot to say, and we're excited to provide this information for other potential Walmart suppliers.
We spoke with owners and founders, executives, and sales managers, all of whom represented their company's products in Open Call pitches to Walmart. In 2020, the event was 100% virtual, so it was different for many potential suppliers.
About the interviewees
We asked: So, what's for sale?
Entrepreneurs of all kinds spoke with us. We spoke with consumer packaged goods companies, mainly in the Food/Consumables merchandising alignment for Walmart. Our interviewees were from all over the United States, from New England to Arizona to Florida to Virginia.
Who we spoke to:
The spark
We asked: What was the "spark" that led you to start your business?
Most of the CPGs we spoke with set out to solve a problem. Granny Jo found that people with arthritic hands had trouble gripping mugs with one hand. Emerald Brand wanted to help create more sustainable disposable cutlery and tissues in an effort to fight climate change.
MedZone founder Joe Freeman had customers ask if they had an anti-chafing balm for irritation caused by wearing masks for long hours, and he says that the idea to create a gentler cream for faces came to him at 2 AM. Alan Wagner, co-owner of Jody's Popcorn, proposed to his wife by placing a ring in a Cracker Jack box, sparking their love of caramel popcorn.
TipSee co-owner Steven LaBuzetta found that trying to barbecue in dim lighting was difficult and that headlamps caused shadows. So, he and his wife created a clip-on light that attaches to barbecue tools, making the light "two-hands free."
Tricia and Steven LaBuzetta of TipSee Lights
Wild Tonic founder Holly Lyman, and Ahssa Foods owner Kay Weldon, created their own twists on recipes for products already on the market. Holly found that honey was the secret ingredient for a tasty kombucha, and Kay developed a line of Korean sauces designed for chefs looking for something different and versatile.
Product individuality
We asked: What do you think is special about your products?
When we asked this question, we knew that we'd get some varied and interesting answers. However, we found that each entrepreneur found a unique niche market lacking products like he or she had created.
Kay Weldon says that her Ahssa sauces contain special ingredients, "unlike any found [in any other sauce] in the marketplace," for all sorts of protein. Dan Wade told us that Jody's Popcorn has a motto of including only "the finest ingredients" and that Jody Wagner set out to create a gourmet popcorn line.
Similarly, Joe Freeman found that there weren't any skincare options for people who wear masks for extended periods. He says he's "not replacing anything. [FaceBalm] is an accessory." Ramsey Dean and Allie Wood told us that Emerald Brand found not many companies are using agricultural waste to replace products traditionally made from trees. Emerald Brand realized that using this waste helped farmers as well as the environment by "adding a new source of revenue to [them]."
MedZone's 2020 line
JoAnn Tilghman found that there weren't many products available for the senior citizens and differently-abled communities, so she decided to break into that market with Granny Jo's tank covers and walker bags. TipSee Lights began with attaching lights to specifically tubular objects, starting with canes and pipes. Steven LaBuzetta stated that they determined to use polycarbonate materials to create the highest quality product.
Chelsea Parkinson told us that by custom-making Wild Tonic's signature blue glass bottles, they could market the containers as reusable and recyclable. She and Steven Finn also said that the founder, Holly, wanted to help with the conservation of bees and started educating the public about honey's health benefits.
Made in the USA
We asked: Is your product manufactured in the US? What made you decide to manufacture here? Where are your factories located?
All of the interviewees make or assemble most of their products in the U.S. We found that most felt that American-made products brought value to the U.S. economy, as well as their local communities. The interviewees also found that the supply chains were more manageable and more accessible in the U.S.
Joe Freeman of MedZone told us that "the market is yearning for 'Made in the U.S.A.' products." His company's headquarters are in Lenexa, KS, and his factories are all over the country. Similarly, Kay Weldon said she wanted to protect the recipes for her Ahssa sauces, but she also believes "strongly in 'Made in the U.S.A.'" She found a Walmart-approved factory in California.
Like Walmart has said itself, the supply chain in the U.S. is more effective for suppliers. That is why Emerald Brand switched from sourcing its materials from South America. They said that making its products in America brings "the supply chain closer to [their] customers and company." Emerald Brand is launching more U.S. farms in the next six months and has factories in New Jersey, New Hampshire, and Tennessee.
Jody's Popcorn and Wild Tonic both wanted to stick close to home and enhance their communities. Alan and Jody Wagoner of Jody's Popcorn were well-known in the Hampton-Rhodes area in Virginia, so they asked, "Why not in your backyard?" when deciding where to find a factory. Wild Tonic told us that their founder, Holly, sources her ingredients from her ranch in Sedona and manufactures their kombucha in Cottonwood, AZ.
Granny Jo and TipSee Lights, however, do use China to manufacture some of their products and parts. Granny Jo's two-handed mug is too heavy to import from China, but JoAnn Tilghman told us that her tank covers are all made in Florida. Tricia and Steven LaBuzetta source the polycarbonate materials from China, but their company assembles the products in a factory in Rochester, NY. Steven told us the Kodak influenced his decision to manufacture there.
The Two-Handed Mug from Granny Jo
The Open Call process
We asked: How did you get involved in Walmart's Open Call?
All the interviewees found that Walmart's Open Call was the ideal avenue to working with the retailer. However, it surprised us to find that for many of these companies, someone from Walmart reached out to them to tell them about the event. Of course, this year, RangeMe was instrumental in bringing potential suppliers to Open Call. 
Why Walmart?
We asked the burgeoning question: Why do you want to sell your products in Walmart stores? The answer typically was praise for Walmart's small business and U.S.-made initiatives, as well as a nod to the sheer size of the market that Walmart occupies.
JoAnn Tilghman of Granny Jo also told us that Walmart was more open to the niche market to which she sells her products. She attempted to sell in Walgreens, CVS, and Target, but these stores wanted a "younger market." Joe Freeman of MedZone reiterated the opportunities Walmart offers, but he also pointed out that Walmart has a level of "credibility" that appeals to his customer base. 
Emerald Brand found that Walmart has a lofty sustainability initiative in addition to sourcing U.S.-made products. Walmart recently announced that it is working on saving 50 million acres of forest and 100 million acres of ocean. Walmart has a deforestation policy and is planning to have zero net deforestation by 2050. Because of its sustainability measures and its "Everyday Low Price" mentality, Emerald Brand was also able to sell its tissue products without an "elevated price point."
Emerald Brand Tree-Free Tissue
When we asked the LaBuzettas why they decided to sell TipSee Lights in Walmart, they simply said, "Why not?"
What did you do to prepare for the Open Call?
When we asked how applicants prepared for Open Call, most told us they created samples of their products and researched how their competitors price and present their products in stores. They also said they studied price points and how Walmart's distribution network functions.
Emerald Brand received a presentation template from Walmart and "a ton of presentations and videos" for the team to review, including information on Walmart's sustainability measures. In contrast, Joe Freeman of MedZone says he did not use Walmart's template but, instead, created his own with pictures of his products physically in Walmart stores on its shelves.
Working with Walmart
We asked: Did you get an offer? How many Walmart stores are you in now? How is working with Walmart?
Because we asked Open Call past and future attendees these questions, we had a wide range of answers to this question. 
Kay Weldon of Ahssa Foods told us that Walmart accepted her and put her products in 59 stores in Arizona. Her goal is to spread to the rest of the U.S., but she said that working with Walmart is "difficult for small businesses [and that] it is very hard to communicate with Walmart." She specified that some departments are don't communicate very well. However, she did point out that the Open Call event is an excellent opportunity for small businesses.
Kay Weldon and her husband of Ahssa Foods
Jody's Popcorn is also only selling to a few stores locally but plans to expand within the region, as well as around the East Coast and even to the West. Jody's Popcorn is in 75 stores in Virginia, North Carolina, and South Carolina. Dan Wade told us that his company is also selling online. He says Jody's Popcorn has enjoyed a great relationship with its buyer, even though they thought they'd "get lost in the shuffle."
JoAnn Tilghman does not know how many stores her Granny Jo products are in from week to week, as it often changes, while Joe Freeman says his MedZone products are in 3,500 stores for six SKUs. They both say that working with Walmart is easy because the buyers listen and are very helpful.
Wild Tonic was in Walmart stores for a while and even did exclusive plastic packaging for the retailer. However, Wild Tonic has since reimagined its packaging and left the stores. TipSee and Emerald Brand just showcased their products in the 2020 Open Call, so they have not heard back from Walmart yet.
If we could do it again
We asked: What would you do differently if you had a chance?
Most of the interviewees to whom we posed this question replied that they wouldn't change anything. Dan Wade said that Jody's Popcorn "batted 1000" at Open Call.
Joe Freeman, however, said that if he had to present MedZone again, he would be more relaxed and tell a more explicit story. He said he'd "show the problem, show the solution, and [show] the opportunity."
TipSee Lights owners Tricia and Steven LaBuzetta and Ahssa Foods owner Kay Weldon agreed that understanding potential supply chain issues and getting to know the logistics of working with Walmart would have helped them a great deal. The LaBuzettas said that they "now know what it takes to satisfy orders."
Learnings
We asked: What did you learn from this experience?
Almost all of the interviewees agreed that they learned that to pitch to Walmart successfully, research was critical, as was studying the market and their competitors.
Joe Freeman, the owner of MedZone, said he learned that his buyer is astute, and he hopes to learn more from Walmart's team. Dan Wade of Jody's Popcorn said his company also learned to foment a good relationship with the buyer. He noted that Walmart treats all of its vendors the same, and he received "the same treatment as Kellogg's."
Jody Wagner and Dan Wade of Jody's Popcorn
Ramsey Dean and Allie Wood of Emerald Brand said their team thoroughly researched Walmart as a partner in sustainability and other tissue brands' pricing. Through their experience in Walmart stores, Chelsea Parkinson and Steven Finn of Wild Tonic said they learned that one must be careful with exclusivity to Walmart as this can affect pricing points and cause other supply chain issues.
The people we spoke with also emphasized that they learned to know their own companies better and their procurement capabilities. The LaBuzettas from TipSee Lights stressed the need to "button up" and get ready to go. They said they learned how many packs and cases Tipsee can produce at a given moment, and they discovered the differences between fulfilling smaller orders versus larger ones. They also suggested that potential suppliers get their costs worked out in advance, including such details as EDI transactions.
Kay Weldon of Ahssa Foods and JoAnn Tilghman of Granny Jo both learned that listening to buyers and executives helps when pitching to Walmart.
Advice for the future
We asked: What advice would you give other prospective suppliers?
As far as advice goes, we heard, "Dream big, work hard, and do your research" quite a lot. The LaBuzettas of TipSee Lights added that potential suppliers should know their limitations and be transparent: "If you can supply to 20, 200, or 2,000 stores, let your buyer know." 
Dan Wade of Jody's Popcorn agreed. "Stay within your capabilities. Don't bite off more than you can chew," he cautioned. He also said potential suppliers should not let Walmart's size intimidate them and added that they should strive to have quality products.
Chelsea Parkinson and Steven Finn of Wild Tonic echoed this sentiment as well. "Logistics are so important. Really do your homework on logistics to see how much [your product] costs, especially to [distribution centers]." They reiterated that it's okay to launch to only one DC, as costs can go up with more distribution.
Holly Lyman of Wild Tonic
Joe Freeman of MedZone also said, "Do your homework," and added that suppliers need to know whether they have a good product that will succeed at Walmart. He said suppliers could learn this by researching the market.
Kay Weldon of Ahassa Foods agrees that researching the market is vital, especially comparing other products. She also emphasized, "Dream big, work hard, and don't give up."  
Ramsey Dean and Allie Wood of Emerald Brand said they are still learning about Walmart. They emphasized the importance of researching the stores, potential competitors, and Walmart's business and practices as a whole.
JoAnn Tilghman of Granny Jo said that she advises potential suppliers always to ask questions and guidance from Walmart. She added, "Go for it! You have nothing to lose. If you don't try, you won't learn."
Suggestions for Open Call
We asked: What suggestions would you give to the Open Call organizers?
When we asked what suggestions the applicants had for Walmart's Open Call organizers, most had nothing but good things to say about the event (if they have been in the past).
Kay Weldon, the owner of Ahssa Foods, did reiterate that small businesses suffered from a lack of sufficient attention. She said she felt there were so many people that Walmart rushed her through, and she didn't have a lot of time to explain the product.
Joe Freeman from MedZone felt that Open Call should always be virtual, allowing for a higher attendance rate. He echoed what Kay Weldon said about small businesses and added that Open Call impacts these businesses significantly.
Chelsea Parkinson and Steve Finn suggested that Walmart add more details about what was missing from a product's pitch when the retailer rejects a company. They both said that Walmart gave very "standard answers" in the evaluation, which they found too generic.
Next steps
We asked: What's the next step for your company?
Kay Weldon of Ahssa Store was happy to tell us that she hopes to expand her product line into Mexico. She hopes to also sell her sauces in more Walmart stores, as well as in Target and Kroger.
Chelsea Parkinson and Steve Finn explained that their marketing strategies for WIld Tonic are different from most CPGs as they sell both alcoholic and non-alcoholic versions of their kombucha. They hope to work with a broker on expanding Wild Tonic into Walmart stores. They are currently selling in various other chains, such as Whole Foods, Wegman's, Sprouts, and H.E.B.
Dan Wade from Jody's Popcorn told us that they are trying to expand their Walmart distribution and even pursuing private label manufacturing for the supermarket trade.
Tricia and Steven LaBuzetta of TipSee Lights, along with Ramsey Dean and Allie Wood of Emerald Brand, are excited about the opportunity of presenting at the 2020 Open Call event. Joe Freeman is also showing his FaceBalm product at Open Call 2020 and hopes to sell more of his products in more stores.
We at SupplyPike sincerely enjoyed speaking with these great companies, and we hope their answers help future Open Call applicants. We found that their innovativeness, excitement, and openness are true statements of Walmart's values and the U.S. industry.
At SupplyPike, we love CPGs and startups and helping them get a headstart at Walmart. Once companies get going at Walmart, we make sure they get paid fully on their invoices with Deductions Navigator with one-click disputes. To maintain a healthy relationship with Walmart, we have OTIF Radar, which monitors and analyzes compliance. Get started for free! 
Written by The SupplyPike Team
About The SupplyPike Team
SupplyPike builds software to help retail suppliers fight deductions, meet compliance standards, and dig down to root cause issues in their supply chain.
Read More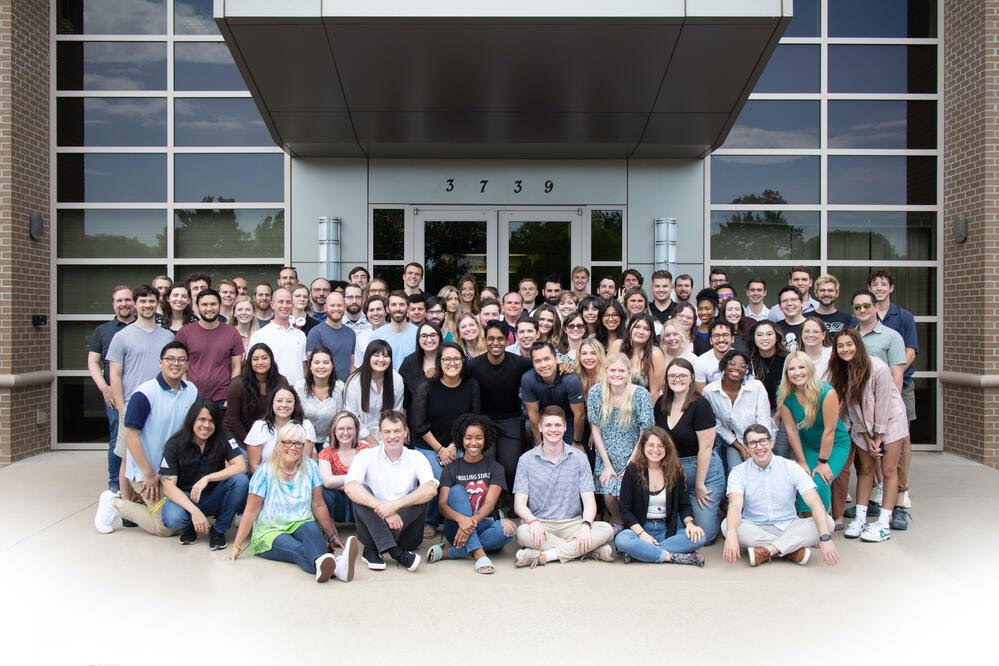 About