What is Target Vendor Income (TVI)?
2023-01-24
8 min read
Target's Vendor Income (TVI or VI, also known as Digital Accrual) is a tool designed for the creation and management of contracts regarding promotions, in-store advertising and events, as well as their digital equivalents.
TVI is designed as a means of increasing the exposure of a particular SKU or brand, but, as is the case with all vendor/retailer interactions, there is always the possibility of miscommunication. The following information should be helpful for disentangling some of the technical language, getting started on TVI, or disputing invalid TVI chargebacks.
Other common TVI types are VCNA, VCPN, VONL, and VSUP. These are system source codes that start their deduction code equivalents as well. These deductions are often the result of miscommunication regarding the vendor agreements. 
Common TVI Types and Descriptions 
For these codes, "Team/Area" denotes the responsible Target team for processing these types of Target Vendor Income. The "Reason Code," where applicable, is how Target logs specific instances of those system source codes.
The first in the list, VCNA, makes up a large portion of the cash value of these deductions.
VCNA - System Source code to identify records originating in TVI.
VSUP - System Source code to identify records entered via the Spreadsheet Upload process in VIP.
Team/Area-Vendor Income

Category-Vendor Income Funding

Description-Target Circle Offers redeemed on-line; contract Name [in TVI] contains the Coupont # (i.e. CPNXXXXXXX); viewable in TVI​

Copy Request-Instructions to Pull Backup Reporting

How to Dispute or Request Additional Backup-Open dispute case in Synergy (SVD)

Contacts: POL Request Support Form; call the POL Helpdesk (612-304-3310 Opt 3, 2, & 3); Vendor.Income@target.com
VCPN - System Source code to identify records coming from the FBR (coupon) file.
Team/Area-Coupon Admin/Finance

Reason Codes-V192

Category-Promotional

Description: Target Circle Offers redeemed in a Target Store; Contract Name contains the Coupon # (i.e. CPNXXXXXXX); Viewable in TVI

Copy Request: backup is emailed Wk 3 of each month by the Loyalty Marketing Team; view the OMT Analytics Tab in the OMT application; for requests for back-up of Target Coupon Deductions, email: CouponAdmin@target.com; Instructions to Pull Backup Reporting

How to Dispute or Request Additional Backup-Loyalty.Marketing@target.com

Contacts: POL Request Support Form; call the POL Helpdesk (612-304-3310 Opt 3, 2, & 3)
VONL - System Source code to identify records entered via the Online Manual Entry process in VIP.
TVI Contract Structure Terms and Definitions
Partners Online (POL) also contains a page designed to show the general structure of TVI contracts. The chart below is a rendition of the page that should help to give suppliers a sense of the general outline and some of the verbiage of TVI agreements. Some of these terms are more intuitive than others, but they are all common in the TVI world.
Contract Type-Contract Type will reflect how the contract will be calculated for the activity the VI is funding.
Vehicle-Vehicle will be reflective of the activity the VI is funding.
Calculation-Vendor Income Contracts will be structured based on Receipt or sales activities.
Set $ Amount is allowed only for the following Vehicles/funding types:
Roundel Contracts

Circular or Space Asset Monetization, including Fixture & Transition Investment

Margin Guarantee

Actual Defectives

Non-Compliance
Payment Method-Domestic: Chargeback; Import: Check/Wire
Collection Frequency-
Full Year: Quarterly or Monthly

Less Than 1 Month to Full Year: Monthly or Weekly

Week to 1 Month: End of Program, unless the calculation is Set $ Amount, which could then be Begin of Program
Items-Enter the lowest level of item detail available (EX: SKU, UPC, etc.).
Demand Channel-Enterprise-unless funding levels or timeframes are different between Stores and Online channels. Enterprise is default for Inventory and Purchase Based Contracts and cannot be changed. Enterprise is also the default for Sales Based Contracts can be Enterprise, but can also be changed to Digital only or Stores only if necessary, based on what was negotiated.
Beginning & End Date-Accurate beginning and end date reflecting timeframe VI is earned.
Contract Creation Date-Contracts must be created and accepted by both Target & Vendor - 2 weeks prior to the event start date.
Conditional-Contracts can only be marked conditional by Target where applicable.
Approval & Review-Target & Vendor each need to review and approve. 
Contract Status Definitions
As is the case with many systems for measuring disputes and agreements between vendors and suppliers, TVI has a generic system of statuses with common-sense definitions provided.
NOTE: these statuses are very similar to dispute statuses, but they are not the same. Disputing an invalid TVI deduction is often related to TVI contracts, but it is never the same thing as a contract, which is agreed upon from the outset by the vendor and Target.
Accepted-​A Contract that has been accepted by both Target and the Vendor.  A Contract is not considered to be valid until both Target and the vendor have accepted the Contract.
Canceled-A Contract formerly in accepted status, that had to be stopped for a business reason.
Declined-A Contract that has been declined by either Target or the Vendor.  A declined contract is no longer considered a valid contract.
Deactivated-A Contract formerly in accepted status that had to be stopped for a business reason.  A Contract can be deactivated if past the Begin Date and - before the End Date. (Note: no settlement has occurred, but there may be earnings to reverse).
Incomplete-​A Contract has been created but not yet accepted by any party - Target or the Vendor.
In Progress-​A Contract has been accepted by one party - Target or the Vendor - but not by both.
Reversed-A Contract formerly in accepted status - where vendor income dollars have been reversed.
Submitted-A Contract that has been created by a Merchandise Specialist and submitted to the Buyer to Accept.
Submitted for Reversal-A Contract formerly in accepted status which needs to be stopped for a business reason - where a request has been made to reverse the vendor income dollars earned to date.  The request for reversal has been submitted to the Financial Operations (Fin Ops) Team for review and approval.  Once the Fin Ops Team approves the request, the Contract status will update to Reversed.
TVI Glossary Terms
Here is a link to the full list of TVI Glossary Terms, but a few of the most common are listed and defined below.
Chargeback-the document that deducts money from a vendor's account because of an agreement, shortage, cost difference, advertising claim, etc. This becomes a vendor's invoice.
Note: "chargeback" as a term doesn't not appear as often in Target supplier interactions as, for example, it does at Walmart, where it has a very specific definition and use. 

In supplier interactions it is generally used to denote an AR as opposed to AP deduction.
Conditional Contract-a vendor income contract that must meet specific conditions in addition to the calculation to be eligible for collection.  A contract can only be designated conditional by Target.
Contract Type-the contract type will reflect how the contract will be calculated for the activity the vendor income is funding.  Examples include EXC (Exception). SLS (Sales), INV (Inventory), or (PUR) Purchase.
MIC-Multiple Item Code (MIC) is a four digit alphanumeric code defined by the client to represent a group of items. It can be used in most systems to perform inquiry and maintenance on multiple items at once.
MSC-Multiple Store Code (MSC) is a grouping of stores.
Store Groupings-Store Groupings (STG) is an application used by Merchandising and MPD that allows grouping of locations based on specific requirements. These groupings can be used in other applications to cluster locations on which to take action.
Vendor Reference Number-when vendors create contracts, the vendor has the option to enter an internal reference number they would like assigned to the chargeback.
TL;DR
In sum, TVI can be both an asset and an issue for suppliers. If suppliers believe their products can thrive especially under circumstances like a special placement or feature in a Target store, TVI can be helpful.
Knowing contract varieties and structures can help to scale a supplier's business and get customers up-close and interacting with the product in a special way.
Written by The SupplyPike Team
About The SupplyPike Team
SupplyPike builds software to help retail suppliers fight deductions, meet compliance standards, and dig down to root cause issues in their supply chain.
Read More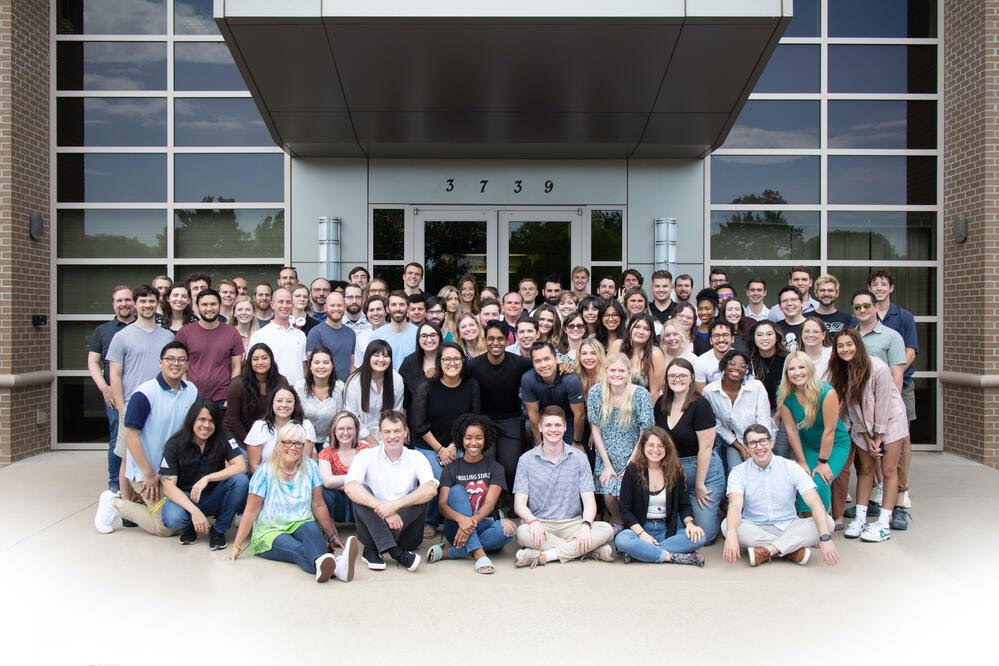 About