What Is LTL Shipping?
2020-07-01
4 min read
Learn about:
Less-than-truckload (LTL) shipping
Advantages of LTL
Factors determining shipping rates
---
Less-than-truckload (LTL) shipping is a system of transporting a smaller shipment than a typical truck filled with one order. LTL freight carriers normally transport small shipments of freight from many companies. In this system, space is shared by all of the cargo on one truck. 
When companies opt for LTL shipping, they are charged for the section of the semi-truck that their freight takes up. This saves a lot of transportation costs for the company. You can save money by:
Stop paying for unused cargo space.
Reduce your warehouse costs.
Take full advantage of professional logistics expertise.
Get better shipping rates.
Reduce your carbon footprint by sharing loads with other companies.
Achieve quicker delivery times by not waiting for a truck to fill up.
Improve shipment security.
Track your shipment with top-of-the-line tracking systems.
Access the newest shipping technology.
Offer customers a variety of delivery services.
How LTL Shipping Works
LTL shipments can contain one to six pallets, cases, large bundles, or other units for loading that still leaves space for more in the freight carrier's cargo. In this way, the driver can transport more than one particular shipment to maximize the use of the trailer. This method is ideal for freight shipment ranging from 150 to 20,000 pounds. LTL shipping functions from terminal groups. They are smaller local terminals that connect with bigger terminals.
Why is LTL Shipping Good?
LTL shipping is beneficial for many reasons, including:
Economical: Since LTL shipping uses only a portion of a trailer, you are required to pay just for the space your freight occupies. The payment for each other shipper is based on the areas of the trailer its packages occupy.
Secure Delivery: LTL is more secure because a majority of the carriers call for dividing your freight into pallets. This makes the goods more secure during the transportation process and keeps them safe from damage. The carrier too is responsible for loading the freight and transporting it safely.
Extra Service Benefits: When you opt for LTL shipping, you also get added benefits, such as the lift-gate service at pickup or delivery, residential (also called "non-commercial") service at pickup or delivery, inside delivery, "Notify before Delivery", freeze protection, and other things.
Simple to Track: In the case of an LTL freight carrier, it is simple to track the delivery. Most carriers notify real-time tracking updates using the Bill of Lading (BOL) numbers, pickup date ranges, or other cargo serial numbers. With the help of this information, businesses can find out the location of their freight at a specific time.
What Factors Determine LTL Shipping Rates?
There are many factors that determine LTL shipping rates. These include:
Extra Costs
Any additional facilities apart from the normal pick-up and delivery services attract extra charges. These may comprise limited-access delivery, lift-gate use, delivery within premises, or freeze protection.
Freight Class
Freight class depends on various factors. The weight and density of your cargo decide the freight class. Low-class freight means that the cargo is heavy, thick, and not fragile, and therefore easy to manage. Higher-class freight is characteristically lighter and difficult to manage because of its fragility. 
Distance
The price of LTL shipping varies with distance. A few LTL carriers operate within a region, and moving the shipment to another LTL carrier raises the expense.
LTL Integration for Walmart Vendors
Walmart has levied an On Time In Full (OTIF) system of measurement on its vendors starting 2017. In 2020, the retailer announced that the Prepaid shipping goal for On Time is 98%, regardless of whether suppliers ship LTL or full truckload.
Chargebacks are equal to 3% of the cost of goods sold and are invoiced every month, on non-conforming cases for which the supplier is responsible.
For more information on Walmart OTIF, see our post on Walmart OTIF Metrics.
Consolidation has worked well to increase the efficiency of Walmart suppliers by transforming typical LTL (less-than-truckload) shipments to FTL (full-truckload) shipments. In essence, consolidation boosts efficiency and reduces expenses by merging freight from multiple Walmart vendors into one truck.
LTL is a great way to reduce your costs and maximize the efficiency of your supply chain. Many logistics companies offer great rates and allow you to shop around for a carrier you can trust. Keep an eye on your OTIF scorecard using SupplyPike once you shift to LTL to make sure it's the right fit for you. Schedule a tour today!
Written by The SupplyPike Team
About The SupplyPike Team
SupplyPike builds software to help retail suppliers fight deductions, meet compliance standards, and dig down to root cause issues in their supply chain.
Read More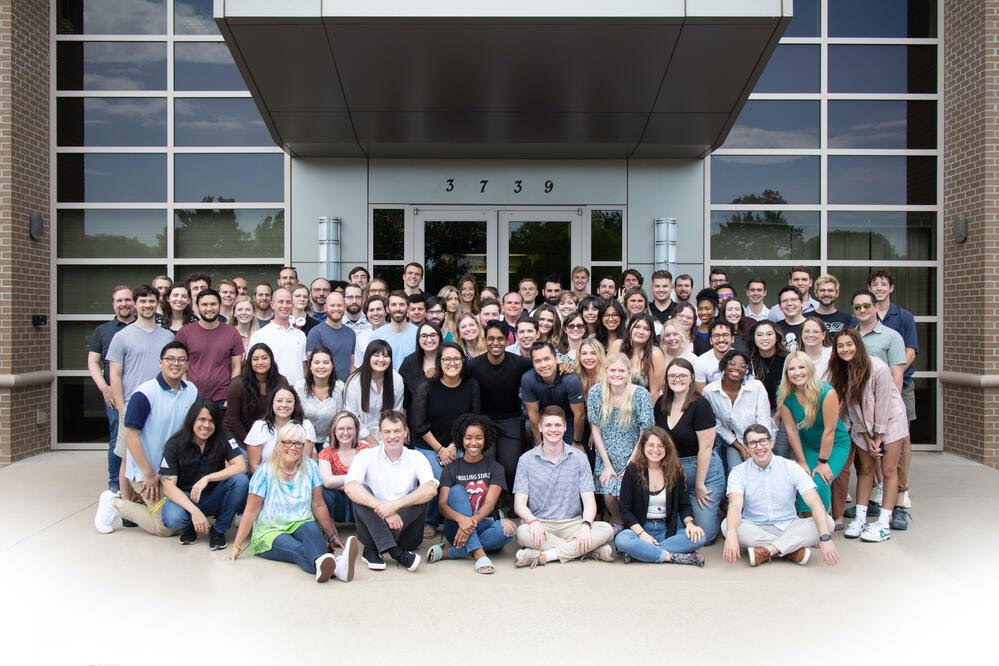 About