What Is Coupa and How Do I Set It Up?
2021-05-25
8 min read
Learn about:
What Coupa is and how Kroger suppliers use it
How to set up a Coupa account
What a spend management program is
---
As the country's largest supermarket chain, Kroger is a leader in the retail industry. Kroger sells food products as well as clothing and jewelry items to customers both online and in stores. Vendors who partner with Kroger can sell products in nearly 2,800 stores across the country. 
Kroger now requires suppliers to use Coupa as a spend management system. Current Kroger vendors switched to Coupa at the beginning of 2021, and Kroger requires all new suppliers to have an account. 
Kroger suppliers previously used the ePro/Ariba system, but that system is no longer in place as of March 2021. Now, any supplier that is interested in partnering with Kroger will use Coupa.
As a Kroger Coupa supplier, companies can partner with the supermarket and grow their business. Coupa provides a platform for companies to follow a solid procure-to-pay process and reach more customers in stores and online. 
No matter the company's size, whoever wants to become a Kroger supplier must first have a Coupa account, which is free and easy to use. This article takes a closer look at Coupa and setting up a Coupa Kroger supplier account.
In addition, this article will discuss:
What is Kroger's new supplier portal? 
How does Kroger use Coupa?
How do I become a Kroger Supplier?
How do I go about setting up a Coupa Kroger supplier account?
What is Kroger's new supplier portal? 
Kroger's Coupa system for vendors is a cloud-based software service founded in 2006 for Business Spend Management. It's a leading SaaS technology platform that offers various applications for procurement, expenses, and payables. With Coupa, suppliers and vendors can track invoices and payments in real-time. 
Vendors that want to have efficient data collecting, processing, and analyzing use Coupa to save time and money. Companies like Kroger, Amazon, and Rent-A-Center use Coupa as a spend management system for tracking orders and processing procurements.
Like many cloud-based software platforms, there is a dashboard for users to navigate and find what they need. Whether it's purchase orders, expenses, or invoices, Coupa helps companies keep the supply chain running smoothly. 
How does Kroger use Coupa?
Every vendor that works with Kroger will have access to a Coupa Supplier Portal profile. On the dashboard are invoices, purchase orders, and other applications that assist in tracking procurement and sales like item setup. 
Vendors manage online and in-store products with Coupa Supplier Portal – everything from procurement to shipping. Vendors can also handle customers, create catalogs with the item information, and check the transaction status of any order.
The Coupa Supplier Portal (or CSP) gives suppliers an at-a-glance look at their Kroger catalog and product information, purchase orders, and invoices. 
Coupa views Kroger as a customer, and suppliers can link to the Kroger catalog to provide their at-home customers with quality consumer packaged goods (CPG). Kroger offers food items, clothing, and jewelry in its catalog. 
How do I become a Kroger Supplier?
To become a Kroger supplier, a company must first apply for certification and registration. More specifically, certify the business through a third-party governing agency and register with Kroger's Supplier Hub. After certification is complete and Kroger approves the registration, setting up Coupa is the next step. 
Setting up Coupa and becoming a Kroger Supplier takes two steps; however, there is a long waiting period from application to selling products. Also, Kroger requires electronic data interchange (EDI) information from its suppliers. 
When a company becomes a Kroger supplier, it can expect an increase in sales within the first three months. Kroger has nearly 2,800 stores across the country.  
What is EDI?
Kroger requires vendors to use EDI for tracking invoices and purchase orders. It's a digital system that provides an accurate record of sales transactions. 
EDI, or electronic data interchange, is an online and standardized format for transmitting documents such as purchase orders, invoices, and transaction memos. It connects suppliers with distributors efficiently and seamlessly so that both companies can track and, potentially, increase sales.
Kroger uses Webgate+ to streamline EDI transactions and requires all vendors to have an account. While Coupa tracks the procurement and shipping of products, Webgate+ tracks the paperwork. 
What is Supplier Hub?
Another platform Kroger suppliers must register with is the company's own Supplier Hub. It's easy to register and is the second step to becoming a supplier. 
Supplier Hub is Kroger's vendor management system. All suppliers must register as a vendor and receive unique login credentials to manage the company's profile. 
To register as a Kroger supplier, each company must have a DUNS number (Dun and Bradstreet number), a unique number that verifies the company's identification. Kroger also asks that each company submits proof of insurance, tax forms, and the standard vendor agreement. 
Does Coupa replace Supplier Hub?
Supplier Hub does not replace Coupa. Instead, suppliers will use both platforms. 
Simply stated, all Kroger suppliers will need to register with both Supplier Hub and Coupa.  Kroger uses Coupa and Supplier Hub simultaneously and in tandem to track vendors and products. 
Supplier Hub is an essential registry of vendors and sends some information to Coupa, but Coupa also handles purchase orders and invoices required in a transaction. 
Suppliers can have a Coupa account before registering with Kroger. However, Supplier Hub is Kroger's platform for managing vendors. Registering with Supplier Hub is a vendor's first step to becoming a business partner with Kroger. 
How do I get set up with Coupa?
To set up a supplier Coupa account, visit the website and start the onboarding process. Beforehand, suppliers should know their catalog, invoicing, and purchase order processes. Suppliers that have questions about Coupa or using the Coupa Supplier Portal with Kroger products should contact coupasuppliergolivesupport@kroger.com. 
After creating the account, users can access the Coupa Supplier Portal (CSP) and connect products to Kroger's Coupa platform. Catalog updates are immediately reflected for both supplier and customer, making the entire process run smoothly. 
If a company already has a CSP profile, it can simply merge the existing accounts by following the "Manage Merge Requests" instructions. If a supplier uses the same email for multiple customers, Coupa automatically links the accounts, and suppliers can switch between customers using a dropdown menu. 
How much does Coupa cost?
Coupa is a free resource for suppliers to manage Kroger catalogs, purchase orders, and invoices easily. There is no sign-up charge or registration fee to access the Coupa Supplier Portal and no costs for connecting to Kroger's Coupa platform. 
Coupa is also available worldwide and offers supply guides in Japanese and Chinese for international suppliers.  
Pros of using Coupa
Coupa is a versatile resource with many benefits. These advantages allow suppliers to efficiently and effectively run their business and keep the supply chain moving. Kroger suppliers with a Coupa account may enjoy these benefits: 
Quick access to store catalogs 
Whole dashboard with the ability to view invoices, expenses, and more 
Great customer support
Coupa helps to fully optimize a company's business processes and increase sales, which leaves room for innovation and growth. 
Cons of using Coupa
While Coupa makes placing orders more efficient, there are some challenges to using the platform. Companies that are considering becoming a Kroger supplier should keep these in mind before moving forward:
A challenging learning curve to onboarding and understanding the dashboard 
Confusing navigation and outdated usability 
The app is not user-friendly
Users should take advantage of support documents available on the website to learn more about onboarding and utilize Coupa to its fullest capabilities. 
How do I get paid as a Kroger supplier?
After a product sells to the at-home customer, the supplier should invoice Kroger through Coupa to receive payment directly from Kroger. Coupa does not pay suppliers.
If a Kroger supplier receives a purchase order through another system (not Coupa), the supplier should continue operating within that system.
There is a separate invoice system for vendors that use non-purchase-order-backed invoices. Kroger works directly with these companies to fulfill orders and make payments, but it's rare. Most suppliers will work within Coupa and receive compensation from Kroger. 
What is a spend management system?
Companies of all sizes use a spend management system to manage all aspects of a supplier or vendor. A high-quality spend management system will cover everything from customer demand and order management to procurement and shipping. It's a system that helps companies manage their spending or expenses in terms of department and needs, as well as profits.  
Kroger Coupa suppliers use Coupa as a spend management system to connect to Kroger, optimize their sales, and increase revenue.
Conclusion
Suppliers who want to become a part of the Kroger system must first register with the company's Supplier Hub and then create a Coupa account. Coupa is a leading spend management system that helps streamline product orders and shipments for online and in-store customers. 
Setting up a Coupa Kroger supplier account is fast and easy. Krogers is one of the leading retailers that offers various products, including groceries, clothes, and jewelry. Kroger suppliers use a Coupa account to work within the Kroger system and create revenue for themselves.   
Using data to maximize visibility
Use your Kroger EDI data to get maximum visibility into your compliance and trends. SupplyPike and SPS Commerce have teamed up to bring Kroger suppliers 1-click deductions disputes. Get started with your data today!
Written by The SupplyPike Team
About The SupplyPike Team
SupplyPike builds software to help retail suppliers fight deductions, meet compliance standards, and dig down to root cause issues in their supply chain.
Read More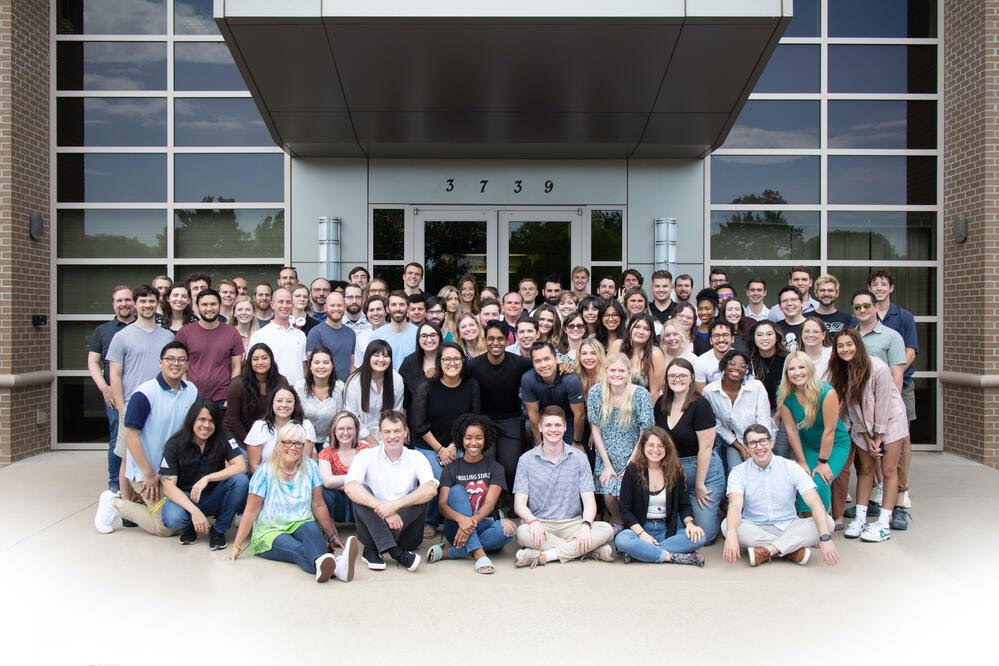 About