What Do I Do When My Product Has a Recall?
2021-04-12
6 min read
Learn about:
What to do in the event of a product recall
The costs of a product recall
Common causes of recalls
---
No company wants to face the struggle of dealing with a product recall. But retailer product recalls are inevitable and happen every year. Suppliers who have product recalls need to know how to deal with the situation and mitigate any damage their products cause while maintaining customer support. Here is a quick guide on how to do just that. 
How to deal with a product recall
A product recall can have a massive negative impact on a company's bottom line and customer loyalty. As such, any vendor facing a recall needs to act fast to minimize its ill effects. The five steps below are the first actions these companies should take. 
#1 Pull the product from the shelf right away
After a product recall, the first and most obvious course of action is to remove the product from all stores immediately. The importance of this step comes from the fact that a recalled product may be dangerous to those who use it. 
Once the public is aware of the recall, they will be hesitant to purchase the product in question. The longer consumers see that item on the store shelf, the more likely they will lose confidence in the company that sells it. 
#2 Reach out to all retailers
In the event of a recall, all involved parties should maintain an open dialogue surrounding the withdrawn goods. Retailers are among the first groups that should be aware that there is a product recall. 
When retailers know about a recall right away, they can remove the products as soon as possible. This early knowledge of the situation will also help retailers deal with any customer complaints related to the problem.
By collaborating in this way, a vendor stands a better chance of maintaining a healthy relationship with its retailers even when a product recall takes place. 
#3 Contact distributors
Distributors should also receive immediate notification about the withdrawal of a product. With that knowledge, they can cease all product distribution until the supplier can resolve the issue that causes the recall. 
When a recall takes place, the distributor will often have the product in stock in their warehouse. Correctly handling a recall means alerting distributors earlier enough to stop them from sending out more faulty products. 
#4 Address customer complaints
There will be some complaints from the customers who enjoy those products any time there is a recall of popular consumer packaged goods (CPG). Retailers, vendors, and suppliers all stand the chance of facing some ire from their customers. 
Being ready for that widespread displeasure will help restore customer confidence. Anticipating customer complaints is a way to control the narrative surrounding the recall and maintain a positive public image. 
#5 Anticipate future issues
When dealing with a recall, the final essential step is to determine what caused a product or class of products to become defective. Often, recalls result from an error in the manufacturing process, but they can come about from other sources as well. 
Regardless of the cause of a recall, it is vital to determine what it is. After rooting out that recall catalyst, companies can ensure that the same problem does not arise more than once. 
Related Reading: Understanding Product Testing: Safety, Quality, and Usage
Product recall costs
Unfortunately, product recalls come at a high cost. Catching the issue early can aid in keeping that cost lower than it would be. However, the chances are that a recall will affect multiple companies in the supply chain. 
In some cases, policy agreements dictate that many of those costs will fall to the product vendor. For those vendors, these are the most relevant costs they can expect to cover:
Product delivery cost
Administrative cost
Store handling cost
Warehouse handling cost
Shipping cost to stores
Freight costs for product returns
Disposal cost
Special handling cost
Customer refunds
Vendors need to prepare their accounting departments to receive a bill related to any of those costs. It is no surprise that these costs can add up to a significant number. These costs are another reason why dealing with a recall right away is so critical.
What can cause a product recall?
As mentioned above, the final step in reacting to a retailer product recall is to prevent a recall from happening in the future. The best prevention is to have an understanding of what caused the recall as well as some general recall causes. Here are some of those most common causes:
Safety concerns
Product defects
Government regulation
The sections below offer a quick explanation of why these issues can come up during the creation, distribution, and sale of a consumer product. The information in the following sections will shed some light on the typical reasons for a product recall. 
Safety Concerns
One of the primary reasons for a product recall is safety concerns. Once customers learn that there are risks associated with using a particular product, their reluctance to purchase it can lead to a recall. 
One example of this is the sale of food products. Occasionally, a food product will contain an ingredient that is harmful or poisonous. In those cases, a recall is sure to follow. For instance, romaine lettuce received several recalls during 2020 due to the presence of E. coli bacteria.
Product defects
Another common reason that a product recall can take place is if the product is defective. Defects can happen to nearly any product that is otherwise problem-free. 
These defects often occur as the result of an error in the manufacturing process. They can also come from an oversight in product design. Either way, a defective product is not useful to consumers and is likely to cause a recall. 
Government regulation
There are governmental bodies that work to ensure that all products are safe for consumers to use. The Consumer Product Safety Commission (CPSC) is one of the most prominent of these groups. The CPSC is responsible for issuing recalls for the sake of public safety.
The CPSC issues recalls for products when they become defective or if there is a problem that consumers begin to report. Occasionally, new legislation will ban certain products that are harmful to human health or the environment. Those laws will often cause a recall to products that don't comply with new safety regulations. 
In summary
There are many reasons for product recalls, such as safety concerns, product defects, or government regulations. Suppliers must act quickly to ensure customer safety and maintain their relationships with consumers and retailers.
Experiencing Code 92s?
Get visibility into your deduction code 92 claims with SupplyPike's Deductions Navigator app. Find reasons for your deductions and prevent them. Fight invalid claims with 1-click disputes!
SupplyPike Deductions Navigator – Deduction Details
Find out how much deductions are impacting your bottom line. Take the tour today!
Written by The SupplyPike Team
About The SupplyPike Team
SupplyPike builds software to help retail suppliers fight deductions, meet compliance standards, and dig down to root cause issues in their supply chain.
Read More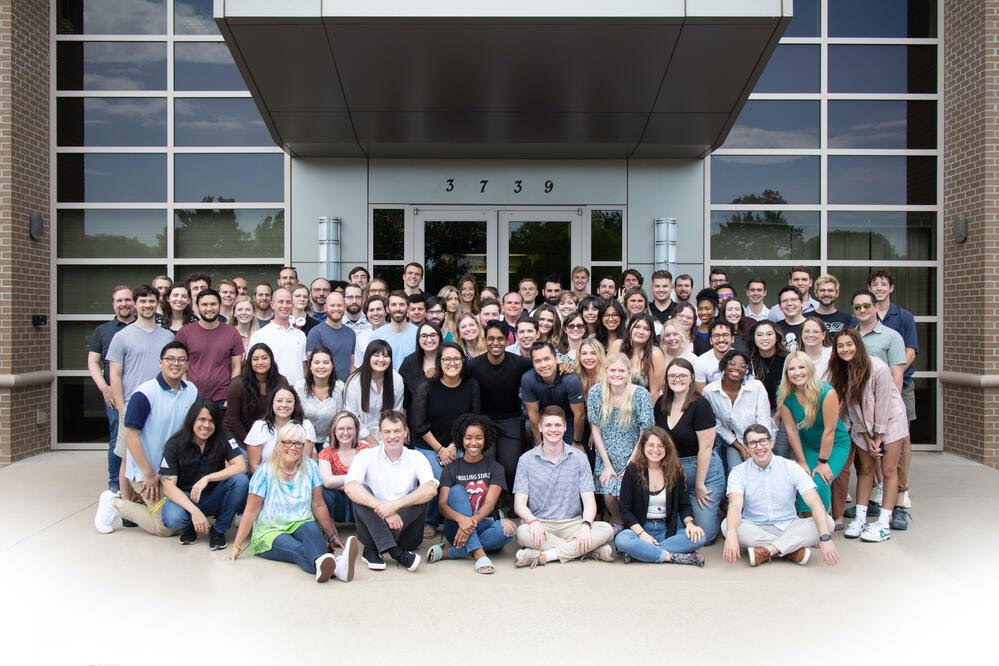 About