What Compliance Requirements Does Kroger Have?
2021-04-09
8 min read
Learn about:
Kroger's different compliance requirements
Labeling, packaging, display regulations
How to comply with Kroger's shipping standards
---
Is it time to expand product distribution with Kroger stores? Before sending the first order, be sure to learn about Kroger's compliance requirements to help everything go smoothly. Here's what Kroger vendors and suppliers need to know.
Case Fill Rate
Orders going to Kroger need to follow the Case Fill Rate metric. The Case Fill Rate refers to the number of cases a vendor ships compared to the number the supermarket ordered. Kroger will charge a non-compliance fee to orders that don't meet this metric.
ORAD Compliance
ORAD stands for the original requested arrival date. If a vendor has a purchase order, it should determine the best date for order arrival. However, Kroger will charge a non-compliance fee on orders that don't arrive by that original date.
Suppliers must ensure that orders get out in time in compliance with this requirement. If one order arrives late, the supplier should consider adjusting the timeline for future orders.
On Time Compliance
Orders arriving at Kroger will have an appointment time, and there is some flexibility. However, the order needs to arrive fewer than two hours before or half an hour after the appointment. If the arrival occurs outside of that window, Kroger will charge a non-compliance fee.
To avoid non-compliance, suppliers should choose a window of time that works best. That way, Kroger can process the order, and the vendor can avoid fees.
Product Unavailable
If a product is unavailable indefinitely, the supplier must inform Kroger of the change. The supplier should also offer accurate recovery information to help Kroger find a solution. If the issue is big enough to affect planograms, Kroger will charge a service fee to cover the difference.
Product unavailability can happen for many reasons.
Product recall
Manufacturing delays
Shipping issues
Packaging problems
Ingredient issues
However, this policy doesn't apply to short-term product unavailability.
Universal Product Code or Global Trade Item Number (UPC/GTIN)
Every item that comes to Kroger needs to have a readable barcode on the package. Barcodes must follow format regulations regarding size, clarity, location, and color. The UPC or GTIN must be scannable, and employees should be able to read the item code.
Products that are exempt from barcode requirements include:
Produce
Bulk products
Newspapers
When a substitution is necessary, the vendor must send Kroger an email for permission. Vendors also need to provide written notice of any changes to UPC barcodes. Kroger requires at least 90 days to make any changes or add new barcodes.
Related Reading: What Are the Different Item Codes?
Product Regulations
Aerosols, batteries, over-the-counter drugs, pesticides, personal care products, and certain other products must follow WERCSmart regulations, which are part of the Underwriters' Laboratory (UL). These regulations ensure that the products are in compliance and are safe to sell at Kroger.
Vendors must register products that UL regulations cover, and it doesn't matter if the products are private label or white label. Suppliers can view UL standards to ensure products meet Kroger's requirements.
Case Labeling
When labeling a case, the label needs to be readable by a grocer or customer four feet away. It also must contain the following information:
Product name
Barcode and barcode number
Best by/sell-by date
Pack count and pack size
Label for hazardous substances
Labeling requirements for general merchandise and apparel also include:
Vendor name
Invoice number
Style or stock number
Kroger name, address, and purchase order number
The case label must be visible from the outside. Other labels on the packaging must follow these same regulations regarding visibility and size. When labeling hazardous materials, the labels must comply with the Federal Hazardous Substance Labeling Act (FHSA).
Suppliers must pack and label cases for individual stores. Full cases can go to the distribution center and can have the markings for that. Without an approved carton level, the labeling must include the Kroger name, address, and purchase order number.
Product Preparation
Vendors should follow directions from the Kroger purchase order when preparing products. Requirements include printing and applying tickets with the product information and applying hangers using the purchase order instructions.
Tickets must include the price, SKU (stock-keeping unit), class, and UPC. Each ticket needs to go on the correct product and in the right place for each particular item.
Custom pre-pack and package products must include the correct number of units and the case and inner pack quantities. Vendors should presort packages based on the agreement, and they should only ship full packages.
Packing Lists
Vendors also need to include a packing list that consists of the following:
Purchase order number
Order and shipment quantity
UPC
Vendor style or stock number
Customer address
Softgoods products also need to include:
Size
Color
SKU number
Total quantity by style. 
When packing orders in multiple boxes, vendors need to mark the box containing the packing list.
Code Date Guidelines
When shipping perishable items and other foods, shipments should also follow guidelines for dates. Products should cover the type of code date, such as:
Sell by
Best by
Use before
Expiration
Perishable foods should have this information on the main display, and other items should have it somewhere visible. The text should be easy to read, and it should not be on a panel that customers remove when opening the package for use. The text should stand out from the background, and it should be at least 12-point font.
Packaging of Products
Vendors should package products so that they comply with ergonomic requirements, whether they're consumable packaged goods (CPG) or not. Packages should be easy to manage regarding weight and dimensions. Kroger may also request vendors use clamshell packaging for certain products at risk of theft.
Packaging Cases
Because Kroger automates a lot of the distribution process, suppliers must also follow specific regulations when packaging cases. Vendors must comply with requirements regarding the case, pallet, and slip-sheet or tie-sheet specifications. If problems occur multiple times with the same orders, the vendor will need to change the packaging to comply.
Display Requirements
Products must also comply with the display requirements from Kroger. Each display type has dimension and weight requirements that suppliers must meet. Additionally, the grocery giant has specifications for its suppliers' palleting and carton labeling. Read more on Kroger's complete list of display requirements.
Shipping Guidance
The Bill of Lading (BOL) should include all purchase order numbers. Vendors need to mark the BOL and each carton with the full shipping address. If the shipment is to go somewhere other than what the purchase order shows, vendors must call Kroger for information. Kroger also requires vendors to give contact information to help track shipments.
Delivery Requirements
Prepaid vendor shipments require a delivery appointment to bring packages into the distribution center. The vendor needs the following data to schedule an appointment:
Purchase order
Delivery address
Load information
Carrier name
Load information includes weight, number of cases, and other relevant information.
Unloading shipments should follow Kroger's requirements, and the vendor is responsible for the cost. Vendors should contact Kroger to help follow company policies.
Suppliers and vendors must ship items based on the date of the purchase order. Purchases orders must arrive in full. Kroger doesn't accept backorders except with written approval from a Kroger representative.
Customer Pickup Fuel Allowance
Kroger requires a diesel fuel allowance from all vendors. This allowance covers any shipment of products that Kroger makes between the distribution center and grocery stores.
Returns
Shipping terms for items that customers return depend on Kroger's location, freight, and collection.
Salvage Terms
All Kroger vendors must sign and return a Reclamation Agreement, and vendors must comply with the reclamation policy. Suppliers must update the agreement at least once per year but also whenever they make significant line changes.
In review
Knowing Kroger's compliance requirements is essential for new vendors. Whether a vendor sells produce, apparel, or something else, it needs to follow Kroger guidelines. Ignoring those guidelines can result in Kroger charging a non-compliance fee. Be sure to understand the requirements before sending the first shipment.
Use your data to stop non-compliance
With SupplyPike's partnership with SPS Commerce, Kroger suppliers can now leverage their data and fight invalid chargeback from non-compliance. Use your data to track issues with compliance and get paid in full.
Check out our partnership page for more information!
Written by The SupplyPike Team
About The SupplyPike Team
SupplyPike builds software to help retail suppliers fight deductions, meet compliance standards, and dig down to root cause issues in their supply chain.
Read More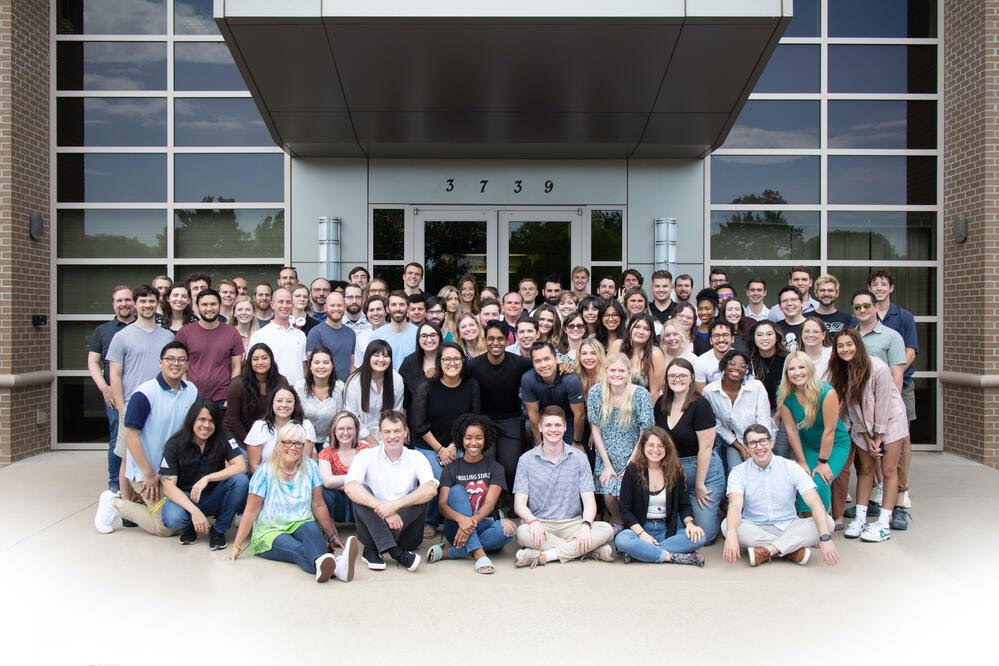 About