What Are the Different Types of Transportation Kroger Uses?
2021-04-06
6 min read
Learn about:
The seven transportation methods Kroger uses
The weight and size requirements for each type of freight
How to ship to Fred Meyer
---
Grocery stores use a variety of transportation routes during the shipment of goods. The logistics involved in these processes ensure a seamless transfer of products from supplier and vendor to stores and their valued customers. 
Transportation routing is an essential aspect of boosting and maintaining product flow and expanding to different locations using various vendors and suppliers. Kroger has developed standards to streamline its vendors' approach to packaging, labeling, shipping, and transportation. 
Purchase orders that arrive after the original requested arrival date (ORAD) can incur a non-compliance fee, so vendors and suppliers must consistently meet deadlines using the proper shipping method. 
It's also imperative that both vendors and suppliers work with carriers who have registered and received a Standard Carrier Alpha Code (SCAC) so suppliers can appropriately identify and track them. This unique, two to four-digit code plays an integral role in cargo tracking required when a carrier is transporting goods to U.S. Customs.
Listed below are seven types of vendor standard routing instructions for Kroger. 
Vendor Standard Routing Instructions
To keep their product flow moving, Kroger uses different types of routing instructions:
Ground parcel
Air parcel
LTL shipments
LTL guaranteed shipments
LTL refrigerated
Full truckload
Additionally, the grocer has shipping rules for its Fred Meyer stores.
Ground parcel 
Kroger uses ground parcel shipping for non-palletized boxes (packages not secured to a pallet during shipping). These specific shipments must weigh between one and 150 pounds. These particular loads consist of much smaller products (in size, quantity, and weight). 
A truck delivers these types of packages, and they are usually not on a tight delivery deadline. Since they do not need to arrive as quickly, the products come later, and the shipping is at a lower price.
FedEx Ground shipping within the continental United States typically takes one to five business days, while delivery to Alaska and Hawaii will increase the time to three to seven days. 
Air parcel 
If a package is between one and 150 pounds, but the order requested arrival date is sooner, the product(s) arrive via FedEx Express on an airplane. This shipping method will transport goods from point A to point B through the air, which is much quicker and generally safer than ground parcel shipping. Air parcel shipping is especially beneficial when transporting products internationally. 
FedEx Express can deliver packages within two to three business days or overnight, depending on what the vendor selects.
LTL shipments
LTL stands for "less-than-truckload," which indicates that the shipment is small freight. This freight does not require a full-sized semi-trailer. The vendor palletizes these shipments, meaning they attach the cartons to pallets for safer shipping and handling. 
Packages in these loads can weigh a minimum of 150 pounds and a maximum of 10,000 pounds. They must also be less than 16 linear feet in a trailer and less than 600 cubic feet in size.
Kroger has an existing contract with XPO Logistics Freight for national and regional freight shipments. XPO serves as Kroger's primary carrier for qualifying suppliers who require LTL Non-Refrigerated shipment. Shipping can usually take anywhere from one to six days. 
LTL guaranteed shipments
LTL guaranteed shipments are also on pallets and must be less than 16 linear feet within a trailer. Freight is between 150 and 10,000 pounds. This shipping method is priority-based, requires an additional rush fee, and is applicable when there is a demanding delivery deadline. 
The main difference between LTL shipments and LTL guaranteed shipments is that LTL shipments' delivery dates are estimates. If a vendor or supplier requests a guaranteed shipment, the carrier will make sure to deliver the freight on the specified deadline. 
XPO Logistics Freight will ensure that time-sensitive deliveries leave and arrive on time. The vendor must classify these orders as "Instant Guaranteed," "Guaranteed," or simply "G," along with specific instructions, including the delivery date and time. 
LTL refrigerated
LTL refrigerated shipping contains the package in a temperature-controlled environment to preserve the freshness of the products. LTL refrigerated shipments are identical to regular LTL shipments in that they must not take up a full trailer. However, They cannot exceed 750 cubic feet and must weigh between 250 and 10,000 pounds. 
When carrying frozen items, the air temperature within these trailers must fall between the ranges of -10°F to 0°F  and the ranges of 28°F to 31°F while in transit. For foods that only require cooling, the air temperature must be between the ranges of 32°F to 34°F or 36°F to 38°F during transit. 
FFE Transportation ships these special refrigerated deliveries and delivers them throughout the continental United States. Due to the refrigeration requirements, this type of shipment is generally more costly than regular LTL shipments.  
Truckload (TL)
Full truckload (FTL) or truckload (TL) are shipments for freight that weighs over 10,000 pounds and are larger than 16 linear feet or 600 cubic feet. Kroger suppliers use this method for shipping larger quantities and heavier products that require the use of a full semi-truck trailer (either 48' or 53'). 
FTL shipments take up the entire trailer weight and space, while LTL shipments only a portion of the space of weight in the truck trailer. Sometimes the product weight can make FTL shipping a more profitable delivery option than paying for several LTL shipments. 
FTL carriers deliver their freight straight to their designated location, resulting in improved efficiency and quicker transit time. The carrier bases all routings on the specific product or products in the shipment, the origin, designated delivery location, and any unique service requests or conditions involved in the products' shipment. 
Related Reading:  LTL and FTL Shipping: Which Is Best for You?
Fred Meyer
Fred Meyer is a chain of over 130 one-stop shopping stores across Oregon, Washington, Idaho, and Alaska that merged with Kroger in 1998. This chain has specific guidelines for purchase orders shipped to Fred Meyer stores and particular instructions depending on the state from which the supplier is sending the shipment.
If the vendor is shipping collect or prepaid POs to a Fred Meyer store, vendors and suppliers must send these in separate shipments. Prepaid suppliers may ship POs through any carrier with the freight prepaid. 
In summary
Kroger uses a wide variety of transportation options to serve its suppliers and vendors better. Suppliers should study their products to ensure that they select the most appropriate and cost-saving method of shipping.
Kroger suppliers and chargebacks
Kroger suppliers are often subject to chargebacks and deductions for failing to meet ORAD requirements. However, with the right tools, these fees are disputable. Join SupplyPike and SPS Commerce to leverage your data and get your money back.
Check out our partner page for more information!
Written by The SupplyPike Team
About The SupplyPike Team
SupplyPike builds software to help retail suppliers fight deductions, meet compliance standards, and dig down to root cause issues in their supply chain.
Read More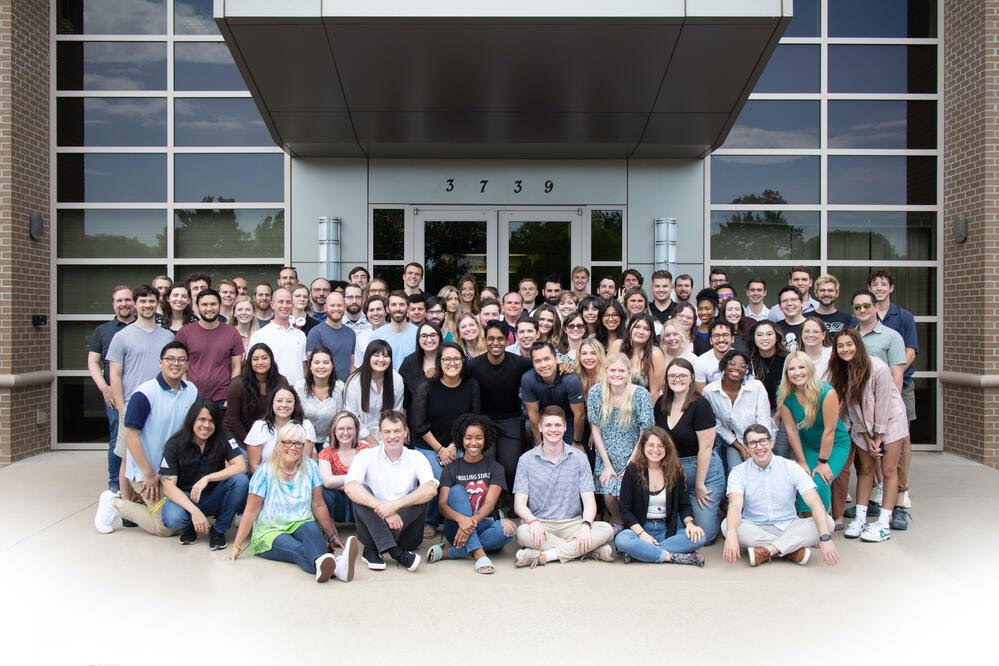 About