Walmart's Omnichannel Power – Beating the Pandemic
2020-10-28
6 min read
Learn about:
Walmart's profit margins in the face of the coronavirus pandemic
How Walmart is utilizing omnichannel commerce to increase its sales
The impact of the pandemic on global markets
---
Walmart has carved a niche of its own among the league of celebrated retailers known for their breakthrough performance in the face of natural calamities and turbulent economies. This trend has continued undeterred in the past several months as the challenge of the coronavirus pandemic has upset the work- and home-life of almost every person globally.
The retail giant registered a 10% profit in U.S. store sales in the opening financial quarter of 2020. Consumers have been enthusiastic about shopping for edible provisions, consumer goods, health and wellness commodities, and essential items. According to a CNBC report, Walmart's revenue was 5.6% higher by the end of July 2020.
Additionally, Walmart also gained a 74% surge of online sales through the quarter as its grocery pickup and delivery facilities grew in demand. Throughout this 2020 quarter, Walmart's performance was twice its results for the same quarter during the previous year.
In a recent Forbes article, Walmart's president and CEO Doug McMillon said, "More than ever, in the news this quarter, are our amazing associates. They are rising to the challenge to serve our customers and our communities. I'm proud of how they're adapting and performing. Our omnichannel strategy, enabling customers to shop in seamless, flexible ways, is built for serving the needs of customers during this crisis and in the future."
In April of this year, Walmart made efforts to capitalize on its omnichannel edge with the rollout of Express Delivery. Consumers can receive groceries, consumable goods, electronics, and toys within two hours, all for only $10. The delivery option started its pilot program in 10 stores and has since expanded to 2,000.
In addition to the provision of the senior shopping hour by Walmart at its stores since the latter part of March, the retailer also created a daily pickup hour in April. Those vulnerable to the COVID-19 threat can receive their deliveries of groceries with contactless pickup.
In an off-the-grid communication, Walmart made it known its decision to end the Jet.com deal. The communiqué underlined Walmart's fortitude for the decision while expressing faith in the Jet acquisition as instrumental in power-driving its omnichannel strategy.
Walmart also confirmed its plans to suspend earnings guidance in the future, considering the unpredictable business scenario as a result of the coronavirus pandemic.
Walmart by the numbers
In Q1, Walmart's overall turnover was higher by 8.6%, reaching $134.6 billion.
Operational profits grew by 5.6% to $5.2 billion.
Its stores in the US recorded a sales increase of 10.5% and 9.6% for Sam's Club.
U.S. comp-store sales increased by 10.0%, with the average ticket up 16.5%, although transactions declined by 5.6%.
Sam's Club comp sales soared by 12.0% (not including fuel sales).
International net sales increased by 3.4% to $29.8 billion, up 7.8% based on a constant currency.
U.S. e-commerce sales went up by 74%.
Infrastructure driving decisions
The coronavirus (COVID-19) pandemic had a significant impact on Walmart's Q1 sales. The retailer placed importance on five factors that played a significant role in structuring and promoting its decisions. These factors included:
Backing its partners
Catering to clients
Offering support to others
Short-run management
Consistency in the fueling of the business strategy to make progress
Walmart's omnichannel performance in the U.S.
Fluctuating buying behavior
As expected, the coronavirus caused buying behaviors to fluctuate. In particular, Walmart experienced a substantial swell of demand, with customers doubling up on store shopping visits, maximizing their shopping list, and increasing online purchases. 
The retailer witnessed a switch in consumer behavior during the quarter. Comp sales advanced by 3.8% in February, before skyrocketing to 15.4% during March. Indicating a slight bit of sluggishness in the initial part of April, it again picked up speed, moving close to the latter part of the month as incentives from the government began to affect.
Continuous changes
Across the quarter, the sales mix underwent continuous changes that were initially directed towards food and consumer packaged goods as shoppers expressed a need to have stocks in abundance. Customers then switched over to shopping for puzzles, games, working from home electronics and necessities, and other commodities to enhance home and outdoor lifestyles, such as indoor entertainment and education. 
Purchases resulting from government relief increased the demand for nonessential goods, including televisions, video games, gym equipment, and toys. The current focus is on making more products available and is instrumental in the renovation of inventories.
Making headway with the omnichannel strategy
The consumer fraternity welcomed Walmart's e-commerce alternatives at the time of the crisis, with its omnichannel approach garnering increased responses. The customer base in its pickup and delivery business expanded four times, with the retailer striving to maximize its capacity to meet the demand. Walmart also launched ship-from-store to nearly 2,500 different areas. 
Additionally, Walmart's third-party Marketplace expanded in advance of its central e-commerce business. Online sales worked as a support system for its future target to make channels more profitable. Its decision to discontinue the Jet.com brand seems to have come just as the Walmart brand continues to gather momentum through all customer categories.
Worldwide: China-led growth
In keeping with the U.S., similar trends were visible in Walmart's international markets, where 9 of 10 markets generated positive comp sales. 
China led the growth with comps up 11.7%, 
Mexico reached 10.8%, 
Canada increased by 8.5%, and 
The UK was up 3.5%.
In China, omnichannel sales saw a rise of more than 200% throughout the COVID-19 pandemic, with every Walmart store functioning. Nevertheless, the recovery in China is likely to be comparatively better than that in the U.S. because of the different policy measures at the national, state, and county levels, explicitly focusing on testing and contact-tracing.
The effect of the pandemic is not the same in markets all over the world. The coronavirus is causing an excessive amount of instability. Flipkart in India, for example, has narrowed its sales to just essential commodities. In Africa, as many as one out of every four stores have temporarily closed.
Preparing to gain traction in an omnichannel world
However, Walmart restated its long-standing approach of providing a broad spectrum of choices for its customers. Walmart has underlined the volatility of the length and severity of the COVID-19 crisis, the effect of shopping from home, the recovering state of the economy, employment situations, and customer trust factor. 
Even though the near future seems challenging, Walmart exudes the confidence that it is secure in the omnichannel domain. With the rising opportunities from the pandemic, Walmart has acquired loyalty and market share.
Written by The SupplyPike Team
About The SupplyPike Team
SupplyPike builds software to help retail suppliers fight deductions, meet compliance standards, and dig down to root cause issues in their supply chain.
Read More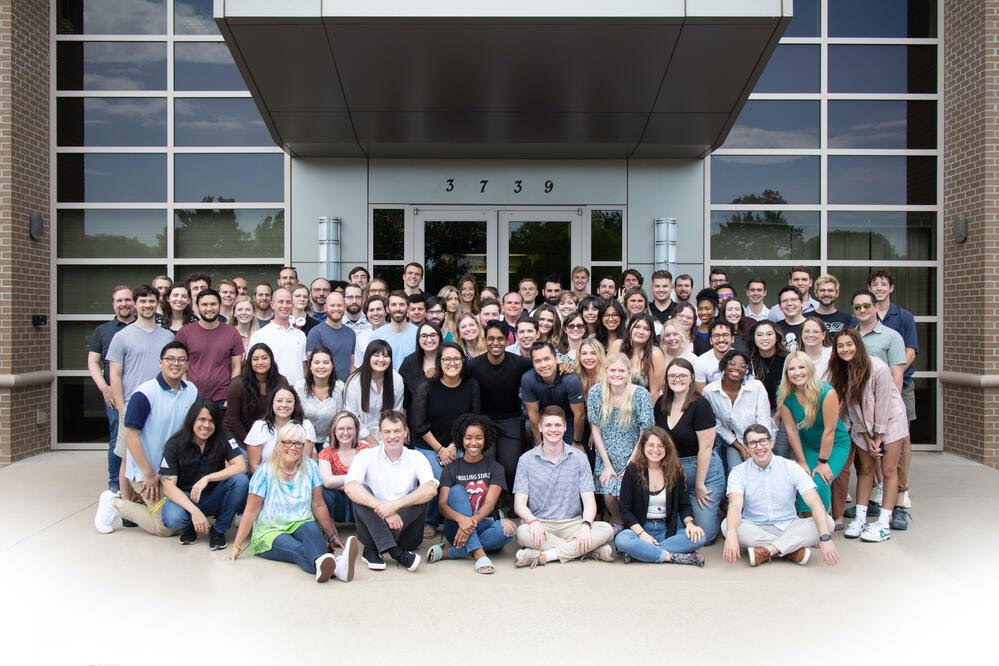 About