Walmart: Driving the Omnichannel Strategy
2020-10-29
5 min read
Learn about:
Walmart's omnichannel strategy
How Walmart is using data to get ahead
Challenges Walmart faces from its competitors
---
Top-of-the-line retail businesses make optimum use of big data to forecast and respond to shoppers' demands and to make every customer's shopping experience a special one for them. Brands that have acquired the highest value are preparing a strategic insight into sales and customer data that can enable them to fulfill customer demands and needs quickly and in better ways than before. 
These successful businesses are also exceeding their growth outside their principal business operations to continue to be receptive to fluctuating customer demands. They are bringing their brick-and-mortar stores closer to online and mobile buying choices. These retailers offer multichannel and omnichannel options for sales, marketing, and customer service.
Walmart and the omnichannel strategy
Walmart is working hard to be a trendsetter of the omnichannel strategy in the world of retail. Walmart's vision centers on data. The retail giant is making the most of both internal databases (such as in-store data and online data) in addition to its external database (such as social media, climate, and Nielsen data) for boosting its customer satisfaction, adding quality to decision-making, and enhancing operations.
Trends molding the retail world include lower traffic in brick-and-mortar stores, increased internet shopping, changing customer behavioral patterns (for instance, higher expectations and technology-smart customers), and rising financial constraints.
This is the age of challenges. Hence, to stay ahead of the competition, conventional retailers have adopted an omnichannel strategy and are doing everything it takes to offer uninterrupted customer experience throughout the physical and digital domains. 
This strategy has led to a data explosion. Initially, all of this information created a competitive edge. However, making optimal use of data for intelligent decision-making has transformed into a criterion, especially for giant retailers. 
Retailers are placing more emphasis on creating an all-inclusive survey of their customers and optimizing data to upgrade their activities.
Walmart is one classic example of a retailer paying particular attention to capitalizing on the strength of information. Walmart is in the process of maximizing the use of data to implement various types of use-cases, with different degrees of complications varying between descriptive to projected to prescriptive.
Walmart is resolute in its analytics competencies. For instance, in 2017, it set up the Data Café, a high-tech analytics center that links with more than 200 datasets, internal (e.g., operational data) and external (e.g., social networking data).
To predict patterns in retail, Walmart rolled out its Intelligent Retail Lab to use artificial intelligence solutions. The retailer is making the best use of the Internet of Things (IoT) together with AI to continue with the transformation of its retail business activities, revolving around the digitization of its brick-and-mortar stores. 
Examples of the digitization of its physical stores are technologies like shelf-mounted cameras and sensors for monitoring items (supplies, freshness, etc.) to make the best use of inventory. Initially, Walmart uses the data to give real-time notifications when it is necessary to replenish the shelves. When Walmart has collated an adequate amount of data (e.g., shopper buying patterns, availability of the product, etc.), it will estimate that need. With the help of this data, Walmart can provide quicker customer service, enhance the shopper experience, and lower costs.
The retail giant has invested in quite a few technologies to add value throughout the customer journey. Walmart records this value in several different ways. This data analysis helps increase customer acquisition, lifelong customer value, retention, sales, etc. This analysis also has operational benefits, such as cost savings, increased productivity, quick decisions, reduced fraud, etc.
Competition challenges Walmart faces 
Walmart faces some challenges from its competitors in a few ways. For example, Walmart has reduced capacity for recruiting a superior technology workforce (such as data engineers and data scientists). The primary reason behind this is the high demand for these skills, in addition to a shortage in supply and the attractive jobs offered by Walmart's top rivals.
Walmart's online shopping also has a long way to go. The retailer has already invested substantially in the e-business domain, especially since it acquired Jet.com for $3.3 billion in 2016. With this deal, Walmart made headway in online shopping; however, there are still hurdles.
Since in the current retail online shopping market, there is a consistent rise of newcomers who are switching from brick-and-mortar stores to online shopping, Walmart continues to drive its market share in the online retail domain. Consequently, it can pick and record more data, thereby enhancing its operations and maximizing market share. 
Walmart is using all best practices in its pursuit of driving the omnichannel strategy in retail. Data drives this innovation, both internal and external. Walmart must continue to expand its analytics competencies to grasp the value of data entirely. Ongoing innovation is a must to redefine the retail scenario in the times to come, with technologies such as IoT and robotics.
Written by The SupplyPike Team
About The SupplyPike Team
SupplyPike builds software to help retail suppliers fight deductions, meet compliance standards, and dig down to root cause issues in their supply chain.
Read More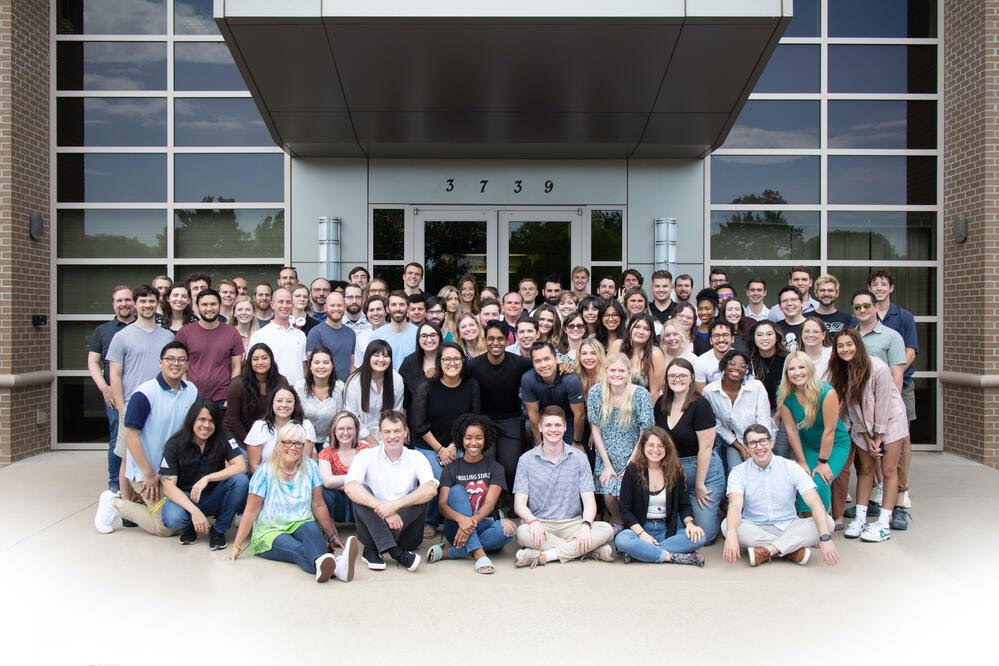 About