Walmart Discontinues Settlement Disputing
2022-11-09
4 min read
Walmart has started sending out letters to suppliers announcing that Settlement Disputing (Bulk Dispute Resolution) will be switching over to Individual Disputing in the next few months. This change will be rolled out in phases over the next 6 months, with May 1, 2023 as the deadline for moving all suppliers over.
In sum, this change means that all suppliers will have to use Walmart's Accounts Payable Dispute Portal (APDP) to dispute all AP deductions. 
... our research analysts have found that MDC only allows suppliers to submit disputes without proof documentation, which yields only an 18% recovery rate on average. This is far less than what suppliers were accustomed to on settlement.
APDP's Mass Dispute Creation (MDC) 
This process allows suppliers to dispute up to 500 claims at a time, but, similar to the old settlement process, suppliers cannot attach any proof documents when mass disputing within APDP. This means that only those claims that would normally get auto-approved in APDP will get approved, while the rest will fall back to the normal APDP dispute process where proof documentation is required for each dispute. In a way, Mass Dispute Creation is a misnomer because it largely entails that disputing will have to be done individually. 
Based on SupplyPike's internal research of over 900,000 approved disputes in APDP, only 18% of approved dollars came from auto approvals in MDC. Suppliers who want the other 82% of their dollars repaid will have to resort to individual disputing. This will be significantly different from Settlement disputing, in which initial payback offers were often over 70%, and some suppliers were getting payback offers of over 90%. In other words, our research analysts have found that MDC only allows suppliers to submit disputes without proof documentation, which yields only an 18% recovery rate on average. This is far less than what suppliers were accustomed to on settlement.
How Mass Dispute Creation (MDC) Works
To use MDC correctly, follow these steps: 
In APDP, select a date range to see shortage claims in that date range.

Select up to 500 claims, and submit disputes to request payback; no proof documentation can be attached at this stage.

For the claims disputed, Walmart's system will review receiving information to see if additional items have been received since the claim was created.

Those claims where additional items were received will be repaid, while the rest will be sent back to the supplier for additional information to be attached individually.

The supplier must attach proof to all rejected claims, just like the normal process for individual disputing.
Disclaimer: while this process seems simple, MDC will actually create more issues, drag out the final decision, and reduce a supplier's win rate.
What Does MDC Mean for Suppliers?
This change will result in significant additional work for suppliers on settlement, particularly larger companies who regularly use settlement disputing. Further, calculating the cost of this work itself may be a very complicated process, exponentially increasing revenue loss because legitimate and illegitimate deductions will be as difficult as ever to tell apart.
The crucial number for suppliers to remember is that 82% of their previously approved bulk disputes will have to be individually disputed. For each supplier, that is likely to be somewhere in the neighborhood of an additional 15-30 minutes of work per individual dispute. SupplierWiki has learned that many larger suppliers look to deal with this issue simply by hiring full teams to focus exclusively on manually disputing individual claims. 
The SupplyPike Alternative
SupplyPike's Deductions Navigator software is a ready and affordable solution to this problem. The app gathers information from carriers, 3PLs, and warehouses to connect proof documentation to deductions automatically, making disputing a one-click or, in some cases, even an automated process. This software has already saved Walmart suppliers hundreds of millions of dollars worth in invalid AP deductions and much more in human capital.
If you have interest, SupplyPike can plug supplier data into its software and quickly calculate and display the total number of deductions received. The number of actionable/disputable deductions will be automatically calculated as well, giving suppliers easy insight into their retail supply chain and letting them know right away whether or not the full product is the right fit for their company. 
Explore our website to schedule a demo or start a free trial today, or stay in-the-know with our free educational materials by signing up for our newsletter.
Written by The SupplyPike Team
About The SupplyPike Team
SupplyPike builds software to help retail suppliers fight deductions, meet compliance standards, and dig down to root cause issues in their supply chain.
Read More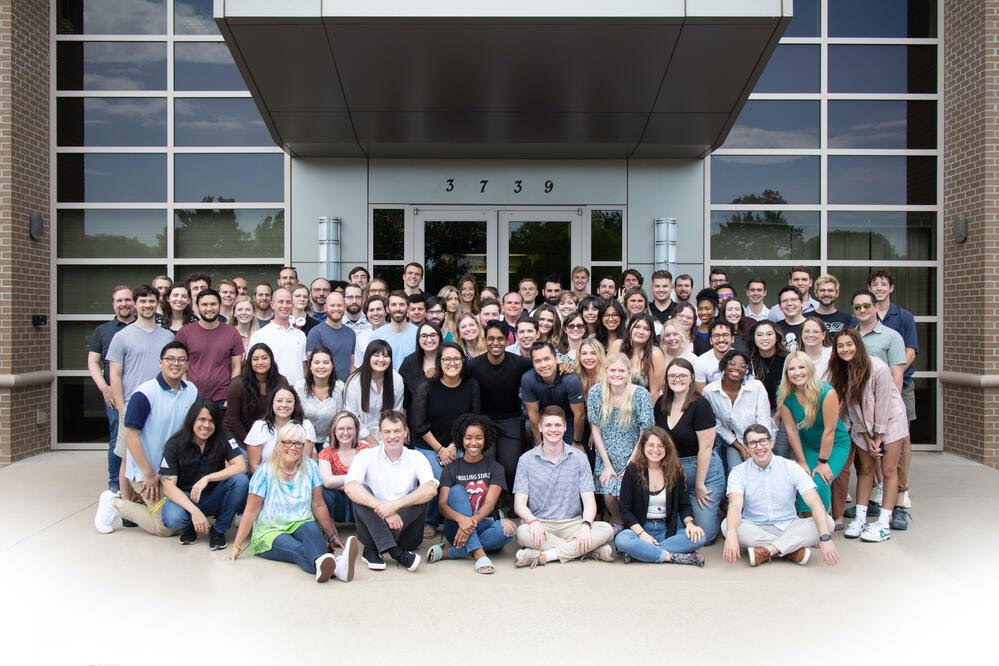 About