Visibility for Suppliers and CPGs
2020-08-18
9 min read
Learn about:
In-store visibility and its importance to suppliers and CPGs
How to maximize visibility in retail
How to use data to boost growth
Tools you can use to increase visibility
---
The primary focus of the present-day supplier and consumer packaged goods (CPG) industry has been technologies that are instrumental in automating business processes, assisting suppliers, and managing data. Although these are critical issues that to deal with, first, you need to ensure a complete, uninterrupted, and comprehensive view of the supply chain. Then, it is possible to establish visibility solutions that are most appropriate for the supplier's needs.
To achieve the most effective means of maximizing the visibility in your supply chain, you must set up an individualized strategy and create a feasibility study to implement new instruments and methodologies. 
Why In-Store Visibility Is Essential
Suppliers and CPGs must maintain in-store visibility for many reasons. Some are:
Real-time visibility into working exceptions: Using real-time visibility in the supply chain of products provides clarity on getting suitable merchandise on the appropriate shelf, while simultaneously reducing inventory.
Retail insight: Visibility enhances insight into demand to match and go along with a global supply network. The added benefit of in-store visibility is on-shelf availability and sell-through rate.
Knowledge of inventory and lower costs: In-store visibility gives you the clarity of demand to help move stock to the right spots. It also provides realistic expectations to you and your manufacturers.
Better quality customer service: Visibility allows you to connect with and cater to customers with timely, customized, and accurate information.
Related Reading: 4 Simple Steps To Becoming A Walmart Supplier
How Visibility Benefits Suppliers and CPGs
Visibly matters a lot when the owners of a well-selling brand have an expanding market. Not even the best sales strategy can help if the in-store execution is poor. 
Lack of visibility is the main issue, with critical and operational repercussions. Let us take a look at what supplier and CPG sales associates and their management must determine:
Customer Success Cycle
How to maximize in-store visibility and 

How to leverage in-store visibility to boost growth

Get quality data. Trade and promotion compliance, accurate competitor information, the ideal state of the shelf, and the right pricing are just a few elements that affect shelf-level sales conversion. Your sales teams require visibility through every operation to help them understand the dos and don'ts of retail sales. Additionally, this allows you to appropriately guide your customers with current real-time shelf information for making realistic decisions. You must also have data on at least one in-store competitor for comparison and retroaction.

Make the most of the sales teams. Only the most exceptional salespeople can make it. They must figure out the strategy, be motivated to implement it right, and have the instruments to create a comprehensive sales strategy.

Be conscious and receptive. Competition is cutthroat. Each week sees new products launched, competitor campaigns, and shifts in consumer sentiment. Suppliers and CPGs should stay updated with the market's happenings and prepare to respond promptly to challenges. 

Create ideal stores. When the stakes are high, every sale matters. Graduating from a badly-run store to a Perfect Store can provide a 20% boost in sales. Failed KPIs need to be rectified, from out-of-stock rates and shelf share to pricing and promotion tactics.

Eliminate non-compliance risk. When nothing less than perfection is acceptable, store compliance audits are even more critical. However, manual checking is too susceptible to fault and manipulation. You can make compliance better by taking field trips with representatives or carrying out random inspections, though this takes unnecessary time. Tools like Sales Force Automation can help you efficiently manage risk.

Collaborate with retailers. Like your business, retailers are hard-pressed to achieve better results and help customers seek, acquire, and buy goods. By engaging with them, your sales representatives can establish interdependent liaisons.
Related Reading: Data Analytics for Your CPG Company
Creating Visibility into Your Supply Chain
Irrespective of the sequence being monthly, weekly, or biweekly, you must monitor every outlet. Customers, stores in-charge, or the competition's sales representatives can quickly move products and points-of-sale. These changes are the reason that in-store visibility is highly valuable. 
A sales culture of constant connection, in which every individual of the operational unit is alert to the variations of the marketplace and communicates variances, will optimize the probabilities of maximum sales. Here's how you can achieve visibility.
Examine your current systems
The first step you must take before you invest in any business or technology is to pinpoint efficiency zones in your current systems to discover your present needs. A close examination of your existing systems will help you identify pain points and define what is essential.
For instance, try to determine if there are any blank spaces in your existing material requirements planning (MRP). There might be opportunities in your present systems to get more precise real-time data leading to better plans and decisions. Consider the alternatives already present in your existing enterprise resource planning (ERP) system and determine if and how simple additions, active functional capabilities, or unexplored data fields can introduce deeper understanding and visibility into your supply chain.
Determine major disruption points
After you have noted the prevailing competencies, you must determine and get to know the major disruption points in your supply chain that would benefit the most from more visibility. 
Changing requirements according to individual production challenges helps you spot your particular needs for a solution according to your business model, the higher industry demands, and those of your customers or audiences.
Keep your mission and capital in mind
While assessing the best choice, keep in mind that the solution does not reduce the problem pinpointed only but also conforms with your company's primary mission and resources in hand.
As far as management is concerned, even if statutory requirements are not directly relevant, real-time visibility into inventory and orders can provide real savings in spending-related lost orders or consignments. 
Get the appropriate solution going
Once you have found a solution, consider the resources your company has to achieve greater supply chain visibility. Zero in on the plan by matching the software, process, or other customization with your supply chain's identified requirements. Doing so will result in the maximum return on investment for your business.
Apply the solution step-by-step, focusing first on zones that impact the bottom line and processes and those that already link with your system.  Take a phase-wise approach towards your decision and execution, and you can be sure of a solution that adds the prompt and useful upgrades in line with your business needs.
Related Reading: Replenishment 101: What is Replenishment?
Tools to Create Visibility
Collating information has been the prime mover of supply chain visibility. The smart elements that inhabit the internet-of-things (IoT) world are supplying volumes of data from an ever-increasing array of sources. The primary advantage of the blend of technologies defined here is the capacity to understand what is going on in nearly real-time and take the necessary measures as soon as possible.
Together, these technologies stir up the highest wave to enhance logistics and facilitate higher transparency all along the supply chain.
The almost hassle-free connectivity between IoT and ERP in the supply chain is phasing out manual examination and processing insufficiencies that disallowed managers from taking prompt and decisive steps. Let us take a look at six technologies that together form supply chain visibility tools.
IoT technologies are gaining more and more usability as supply chain visibility tools, especially in the domain of logistics. A mix of basic computing capabilities with multiple sensors and always-at-hand communication presents an almost real-time perspective of orders, their geographies, and their state of affairs right from their point of inception to their destination.
Radio Frequency ID (RFID) tags can help identify individual items and have been in use since ages as supply chain visibility tools. Now, RFID tags have become inexpensive and economical, making it possible to purchase them in large numbers even for budget merchandise. RFID tags have found their usability in counting goods during picking, determining their locations at the loading dock, and keeping count of the inventory on the shelf.
Networks cover local connections between IoT instruments and wireless carriers that stream IoT data and then move it to applications and storage systems. Presently, network technologies provide a smooth network from the manufacturer to the consumer, making merchandise noticeable at many points throughout their transit.
Data storage is more reasonably priced, and management and scalability can be immediately possible. With that, fusion supply chain managers begin gathering data from test projects with minimal spending and no hardware investment. With transformations or growth of projects, you can change your storage requirements to grow product lines, new manufacturers, and global reporting requirements on the fly.
Analytics systems are easy and quick to connect to many varieties of data using SaaS (Software as a Service) to analyze the gathered information. They reveal trends and then supply in-depth knowledge managers can use to move resources around and modify routing, destinations, and carriers so that problems can be averted even before they occur.
Artificial Intelligence (AI) supports the supply chain by creating models based on historical data, point-of-sale data, and other information such as weather patterns and viral marketing. AI implements changes based on the requirement or provides insights and recommendations.
With the right tools, supply chain visibility can provide information about sales potential, faulty orders, and negligent payments. These can help you cut down on costs and enhance efficiency.
---
Get valuable, actionable insights. Get started!
Written by The SupplyPike Team
About The SupplyPike Team
SupplyPike builds software to help retail suppliers fight deductions, meet compliance standards, and dig down to root cause issues in their supply chain.
Read More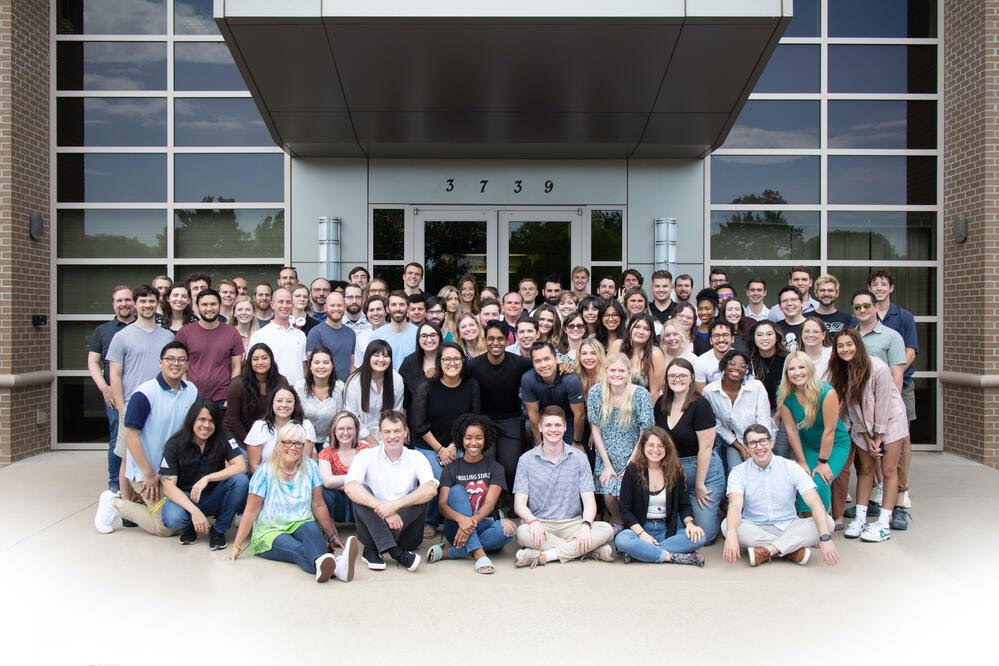 About