Using Customer Data Platforms in Digital Marketing
2020-12-17
6 min read
Learn about:
How CPGs can utilize digital marketing to enhance their ROI
How to implement marketing technology
How using a direct-to-consumer marketing strategy can help you
---
COVID-19 has changed the way of doing business in a way that no one could have imagined. Being a brand marketer for a consumer packaged goods (CPG) company, it gets challenging to assume that your digital marketing game plan has not undergone drastic changes this year. Most businesses have already slashed their advertising budgets, as per a new survey designed to track the changes experienced by marketing and advertising due to the present pandemic.
According to an eMarketer report, the novel coronavirus has greatly affected digital advertising, causing a significant reduction in the outlay throughout all channels extending from 25% in paid searches to a 35% decline in digital audio.
Apart from this, eMarketer and Adomik saw fundamental changes in program-driven ad proceeds and CPM (cost-per-thousand impressions) by target gadget. Excluding wired television that saw an 8.6% hike in revenue, ad revenue and CPM experienced a fall throughout all channels.
In all probability, the momentum of transformation has just one way to go, and that is right ahead. The most notable instance of how unpredictable the market situations can be is the recent boycott of many social media websites.
3 Essential Strategic Marketing Initiatives 
The most important point of focus here is how you apply yourself to the ceaselessly fluctuating and aggressive marketing scenario. Some marketers use diverse technologies to advance their operations and stay abreast of changing markets and customer demands. CPG brands, most importantly, are drawing on Customer Data Platforms (CDPs) to probe and implement three essential initiatives in the course of unpredictable times. 
Clever redeployment of digital ad expenditure to meet customers with the right signals, as and when required
Implementation of direct-to-consumer (DTC) strategies to get a grip of your message and secure direct ties with your final customers
Leveraging existing marketing technologies by the inclusion of data from those sources by employing off-the-rack CDP
The purpose behind using a CDP with customer analytics is that you can get the required data and understanding, close to real-time – and stay abreast with the fluctuating demands and buying patterns.
Resettlement of Digital Ad Spend
Many businesses suspend their outlay on advertisements in the course of a worldwide crisis or economic meltdown. However, the COVID-19 pandemic has resulted in consumers wishing that enterprises continue to engage. Just a mere 8% of surveyed customers felt that big names must discontinue advertising in times of crisis.
However, that allotment of outlay may require change, and this change must be quick. It is vital to understand the way your customers respond to your ads before giving your strategy and ad outlays a twist. With the help of a CDP, you can probe and understand the most lucrative channels and audiences to ensure that budgets are efficient and productive.
Take, for instance, Subaru. In the beginning, the car company reached out to a CDP to categorize audiences, focusing on the most inclined early shoppers and providing every customer with a personalized experience for bettering the chances of closing a deal. 
Among the fascinating things that they found was the number of customers who shared strong bonds with their dogs, and ads focusing on this lifestyle feature had a much stronger influence.
Today, the auto manufacturer applies post-purchase customer information and predictive analytics to create new commodities and services that result in revenue generation and establishing customer loyalty. Subaru engineers consider that designs make a significant contribution in connecting easily with man's best friend in their latest models. 
Utilize Prevailing Martech
In addition to consumer impressions of ever-fluctuating digital advertising and social media providers, the marketing technology terrain is undergoing consistent transformations. There is a continuous inflow of new arrivals into the martech (blend of marketing with technology) domain, usually providing new data sources or new opportunities to energize marketing. 
It may be expensive and time-consuming to manage integrations with these technologies. Information technology resources that are beneficial are usually unobtainable to help in the integration necessary to take full advantage of the value of these martech investments.
This endeavor goes into leveraging data from multiple sources and leads to a clearer picture of customer behavior and patterns – in addition to the effect of weather-driven marketing – and a significant boost in sales. However, acquiring data from multiple sources, with sufficient time to announce the best thing to come, is very demanding for integration.
Implementation of DTC Strategies 
CPG companies have started implementing DTC strategies. These implementations have stepped up against the backdrop of the COVID-19 pandemic. Marketers use cloud-based service providers to eliminate many obstacles – for example, setting up a business website, payment, and fulfillment. You can outsource most of the challenging work for DTC and ensure a quick delivery.
The ability to build a productive sales channel is just one of the perks of a DTC strategy. The increasingly substantial opportunity that DTC brings to CPG companies is the capability to build unhindered liaisons with consumers.
A DTC site has the facility of a two-way transfer of data with the customer. You can attend to the consumer individually and send direct offers, and in turn, you receive high-value, first-party information. The double advantage is that you also get a chance to use and keep safe consumer data. The advantage here is that this data will add to a loyal consumer-base.
A CDP picks up the vital part in this two-way information flow. The CDP collates, integrates, and then examines this data to create the most appropriate and best way to communicate with customers.
You can use all of these insights, along with those from machine learning or data provided by algorithms, to get to know customers better. As soon as you find something relevant, you can utilize this information within the business. This quick turnaround is the advantage of having centralized data.
CDP to Absorb Developments in Consumer Needs 
With CPG brands welcoming and adapting to the continually fluctuating market, a CDP can provide a profitable base. CDP, being adaptable, facilitates businesses to get the best out of the money spent on ads, optimizes existing sources of information and martech, and creates a new business model using DTC. Above all, companies can enhance their consumer experiences once they get to know them better.
Written by The SupplyPike Team
About The SupplyPike Team
SupplyPike builds software to help retail suppliers fight deductions, meet compliance standards, and dig down to root cause issues in their supply chain.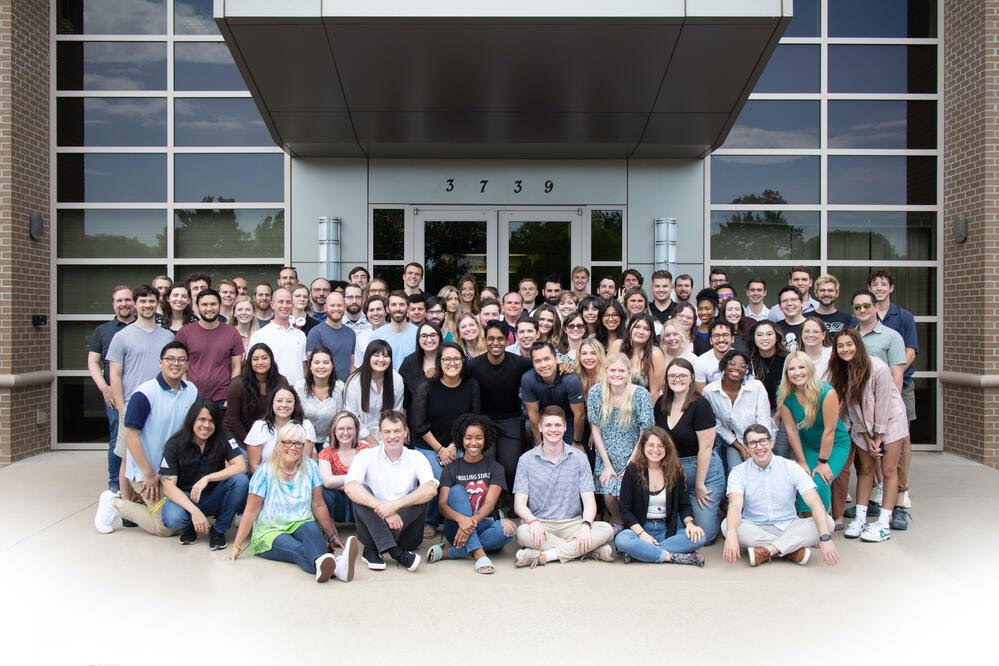 About