The Ultimate Guide to Walmart Marketplace Promotions
2020-08-17
8 min read
Learn about:
Walmart promotions and ads
How to create promotions and ads
Which Marketplace metrics to track
---
Walmart promotions are a combination of sales promotions, advertisements, public relations, and Marketplace offers. Promotions can help seller performance, increase sales, and improve search rankings on the Marketplace.
How do Walmart promotions work?
Walmart uses online and in print advertisements for its in-store products. Stores will also use slogans flaunting low-priced products. A few instances of these are "Save Money, Live Better" and "Everyday Low Price." Additionally, stores will place products in different "modulars" or "mods" to display products strategically.
Walmart stores also make the best use of the tactics of many publicity materials for promotion. These come from social media, television advertisements, and Walmart's website.
In the case of public relations, Walmart prefers press releases so that it may update its investors and customers about its schemes, strategies, and policies. Additionally, the retail giant also funds a fundraisers from time to time, adding another essential component to its marketing mix to draw a range of customers.
Promotions for Walmart Marketplace, however, are a little different. Marketplace sellers employ sales promotions through discounts and special offers, mainly under the banner of "reduced price" items.
Related Reading: Three Pros and Cons of Selling on Walmart Marketplace
Types of Marketplace promotions
Walmart employs four different types of promotions on the Marketplace for sellers: Reduced Price, Clearance, In Cart, and In Checkout. Reduced Price and Clearance promotions will display the reduced price next to a crossed-out "List" price. In Cart and In Checkout promotions do not show the price on the product listing. The customer will see it in the checkout process.
Reduced Price promotions
Reduced Price promotions are temporary discounts for items that add a banner to the listing. Sellers should create this promotion if savings are more than 5% or $5 off for products above $100. Sellers can utilize GeekSeller.com to create these promotions. They can also upload items via a spreadsheet to Seller Central.
Clearance promotions
Clearance items are placed within a special category on the website and can help move stale inventory. Sellers use this type of promotion for clearing inventory, discontinuing a product, and severely reducing an item's price. 
In Cart/In Checkout promotions
Lastly, In Cart or In Checkout promotions only display the price of an item to the customer during the checkout process. In Cart shows the price once the customer adds the item to the cart, and In Checkout shows the price once the customer has logged in and added payment and shipping information.
To know more about the promotions that fuel conversions – and those that fail – sellers have the Walmart closed-loop advertising system at their disposal. This system supports sellers by protecting them at every point of the customer's journey through the site. This allows sellers to learn the online shopping behaviors of customers, which in turn helps them know which promotions succeed in influencing buyers.
Restrictions on promotions
There are some restrictions on Marketplace promotions that sellers must follow.
Sellers may only create up to ten promotions on a single product.
Promotions must have an effective start date/time of at least four hours from the promotion's creation.
Sellers cannot delete promotions within four hours of the start time. After four hours, sellers can remove the promotion on the product page, under the Promotions tab.
Walmart Marketplace requires the promotion's effective date and expiration date for each promotion. The expiration date cannot be before or the same as the expiration date.
The expiration date must be less than 365 days from the effective date.
Sellers can only run one promotion on a given product simultaneously, so promotional effective dates may not overlap.
Sellers cannot stop a promotion once it has started. Sellers can change the price by modifying the promotion only.
Sellers can verify that Walmart has processed a promotion by viewing the Export Statuses tab, but Walmart may take a few hours to add or remove promotions on the Marketplace.
Running ads on Walmart Marketplace
The Walmart advertising platform helps sellers identify target customers, evaluate media efficiency, create effective ad messages, and determine the ads that have a high success rate. Loaded with this information, sellers can succeed in reaching out to the right customer segment with the appropriate Walmart ads. 
In order to create an ad, sellers must set a monthly advertising budget of at least $1,000 and submit an application for Walmart to approve. To apply, send an email to the Walmart Media Group at wpasales@walmart.com with the following information:
Seller's company name
Seller's primary contact information (name, phone number, and email)
Number of Marketplace SKUs
Primary product category on Marketplace
Primary campaign objective
Target audience
Marketplace advertising plan (annual, seasonal, etc.)
Advertising budget
Types of Marketplace ads
There are four types of Marketplace ads sellers have access to and can utilize. These are:
Walmart Performance Ads (WPAs): Walmart Performance Ads are a pay-per-click advertising method. These use relevancy to determine where and when to display a seller's ads. Walmart decides the specific keywords that trigger the ads based on its data.
Native Banner Ads: These ads appear as images on the Marketplace website, typically under a specified category listing, and drive traffic directly to the seller's products.
Catapult Ads: These ads appear on product listing pages, displaying a "Featured Item" tag. These ads utilize product categories to create relevancy instead of keywords.
Site Search Ads: These ads promote one seller's products on another's listing. They drive traffic to the promoting seller's product listing page and increase brand awareness.
Metrics to track
Walmart's Marketplace tracks such metrics as:
90-Day Order Defect Rate (must be less than 2%)
On-Time Shipment Rate (must be at least 99%)
Valid Tracking Rate (must be at least 99%)
Walmart Seller Performance Standards
Order Defect Rate
Order Defect Rate (ODR) is calculated by dividing the number of orders that fall under any of the stated "defects" by your overall number of orders during a 90-day period. These defects include returned orders, missing items, and damaged goods.
Bear in mind that Walmart computes this rate on every single order. Therefore if one order has multiple faults, it will be calculated as one defective order. Sellers must sustain an ODR of 2% or less to fulfill the minimum seller performance standards. 
Walmart Seller Center – Manage Items
On-Time Shipment Rate
When a customer makes an order on Walmart Marketplace, Walmart creates an Expected Ship Date (ESD) for the seller and provides the customer with an Expected Delivery Date (EDD). Sellers must confirm shipment and enter tracking information on or before the ESD.
Walmart calculates ESD by using a combination of the Order Cutoff Time and Fulfillment Lag Time. Therefore, sellers must be careful to calculate it correctly and stick to their targets.
Valid Tracking Rate
Sellers must adhere to the Marketplace valid tracking rate by providing customers with tracking numbers for each order. After shipping a customer order if it is not updated on the system or if it is wrongly updated, Walmart is likely to refund the customer for the order after a certain period. While the customer may have received the order, Walmart won't know until the seller updates the shipping information. Consequently, the supplier would lose the merchandise, and the missing order information negatively impacts the seller's metrics.
So that sellers may automate fulfillment, they can use the Walmart API Integration by CedCommerce to submit package particulars and automatically supply tracking details to customers.
Tracking performance in Seller Center
Walmart Seller Center – Seller Scorecard
Walmart Seller Center has excellent resources to track seller metrics and check aggregate performance.
To review performance in Seller Center:
Sellers must register their business in the Seller Center and go to the Analytics tab and select Performance.
Select from the following options:

Seller Scorecard: This view shows the seller ODR and allows sellers to download reports for defective orders to pinpoint and solve recurring problems. This tab also contains the On-Time Shipment Rate and customer reviews.
Contentment: This view shows the delivery-linked metrics and allows sellers to download various reports to better understand orders that did not fulfill the essential parameters.
Promotions and ads on Walmart Marketplace can be very lucrative if used correctly and properly tracked. Walmart provides a wealth of data on its Seller Center, and its advertising agency is user-friendly and helpful. Sellers can track real-time analytics to discover what works and what doesn't. Walmart wants its sellers to succeed, so there are plenty of guides on Seller Center to help with promotions and ads.
For more information on selling on Walmart Marketplace, go to Walmart Seller Help.
Written by The SupplyPike Team
About The SupplyPike Team
SupplyPike builds software to help retail suppliers fight deductions, meet compliance standards, and dig down to root cause issues in their supply chain.
Read More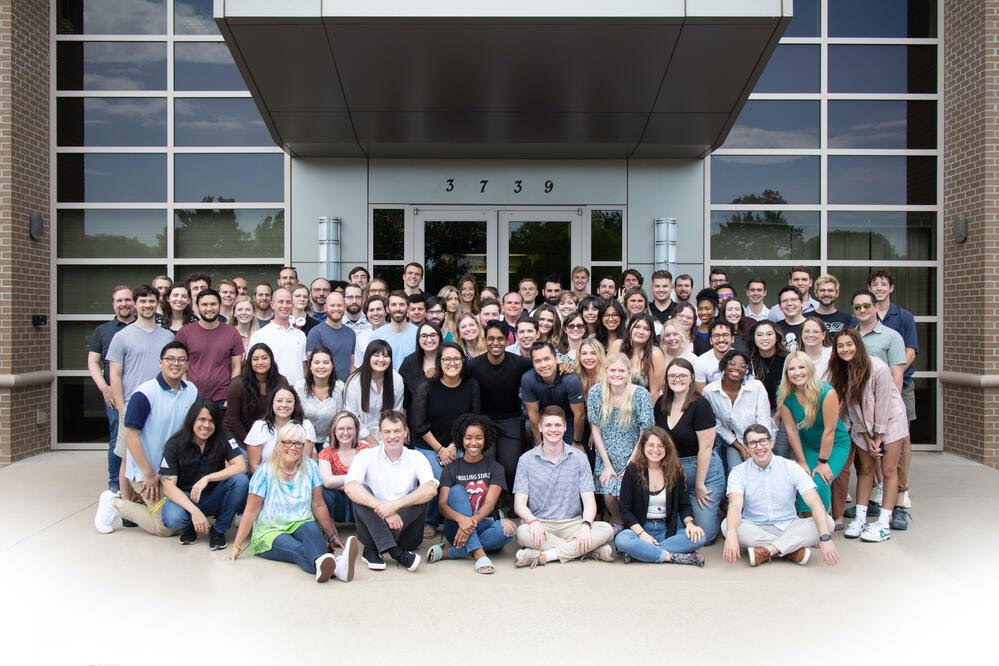 About