The Retail Industry Post COVID-19
2020-10-26
6 min read
Learn about:
Retail shop responses
Issues facing essential and non-essential retailers
Next steps for retailers
---
Retailers in different geographies all over the world have different experiences with the coronavirus pandemic. A few retail outlets may be getting ready to come back with their activities, whereas others may not be so much. 
Retailers are catering to their customers at the forefront, in places where the health and protection of the consumers, workforce, and associates continue to be primary. 
Retailers need to be responsible at the core of their operations and act without delay to cope with the extensive impact of COVID-19 on their businesses. 
Let us take a look at a list of actions to take before yours is Business as Usual again.
How to respond as a retailer
Due to retail's dispersed labor force, employee security issues and workforce administration concerns have taken over the industry. Retailers need to address the new operational standards in physical outlets and supply chains, along with the abrupt migration of business employees to working remotely.
The first step in a comeback is for retail leaders to maintain frontline store associates' health and safety since they interact with the public. 
The integration of resilience with supply chains is the second essential step. Breakage in supply chains due to COVID-19 is causing issues across the industry, and the consequences are harsh. 
The third step is to facilitate flexible digital operations that back and safeguard the corporate personnel and reduce work cessation to a bare minimum.
Determine a continued operation approach by answering one question: In these trying times, do customers regard the retailer's merchandise and services as a "should have" or a "good to have"?
What essential retailers should prioritize
Drastically different ways of life and work cultures resulting from home isolation, social distancing, and working from home mean consumers will spend the maximum on essential items like food, health, hygiene, household cleaning, and online entertainment and workout services. 
A few essential retailers must fulfill this unusual demand, which is proving to be higher than even holidays. These retailers must consider the following as the core priorities:
Ensuring the health and safety of retail outlet associates, distribution centers workers, and delivery personnel
Handling store working hours for facilitating cleaning and sterilization for the safety of consumers and personnel.
Making sure to stock store shelves with essential commodities on time and ration high volume purchases to ensure provision for all customer categories
Fulfilling rising labor wants to cater to increased demand for e-commerce, curbside pickup, delivery, and DC operations
Creating new digital outlets for customers via contactless payment, home delivery, and curbside pickup
Issues non-essential retailers face
As stores, offices, and production installations are shutting down throughout the world to tackle the spread of COVID-19, the going has been especially challenging for retailers functioning in industries such as clothing, beauty, luxury, and home décor. Concerns such as the following face them:
Managing the costly complications of the intermediate store and office shutdowns
Capitalizing on the new networking instruments and modalities of work for providing support to corporate staff
Boosting e-business activities and focusing on digital customers' experiences, as more and more choose online shopping and home delivery
Designing schemes to administer blocked inventory in sealed outlets and ports to pave the way for holiday merchandise
Implementing situation preparation with partners for global supply chain disturbances affecting products' sourcing, production, and planning.
What's next for retailers?
The rearrangement of shopping preferences, personal routines, and work methods caused by the coronavirus pandemic may indicate a dramatic change in the retail sector. Customers' acceptance of technology-driven commerce will have long-term effects. Sectors such as grocery have recently had to fight back the shift from outlets to online selling. Digitally empowered retail models are on the rise.
Versatile retailers will have the advantage of making it through immediate challenges and establish a more robust and client-oriented business. Flexible processes and an accommodating ecosystem gives retailers the upper hand. The pandemic is a litmus test of the responsibility of retailers. It indicates accountability to customers, employees, partners, and the global society as a whole in dealing with this health and humanitarian crisis.
Preparing retailers' inventory 
Tangible goods are the sustenance for any retail establishment. Therefore, retailers will want to stock the proper goods. 
Retailers should prepare essential replenishment and sales reports. Outlets should work out the items to sell and promote by conducting product performance reporting. Indeed, past data might not help much, in light of the enormous change in consumer behavior. However, retailers who consider consumers' buying choices from the previous year (and their pre-lockdown buying behavior) might be helpful, particularly when coupled with:

Online search patterns

Social media data

Retailers must calculate their inventory. Being familiar with inventory by carrying out a physical stock count will make a big difference for retailers' profits. Inventory counts must be accurate.
Retailers should ready essential equipment and technologies
For the effective functioning of stores, all the needed services, provisions, and technologies must be in perfect working condition. Retailers should review the following before opening stores:
Geographic location: Retailers should examine their physical stores to make sure that they are safe for operation. Damages to the stores or signs of a break-in must be a priority. 
Utilities: If utilities are not on, retailers must get them functioning before restarting operations, including phone and internet services.
Security maintenance: Retailers should test security operations (CCTVs, alarms, etc.) to ensure they are functional. 
Point-of-sales systems: POS systems must be working to open for in-store sales to cater to customers proficiently. A working POS a must. 
Appliances and gear: In-store tablets, TVs, displays, sound systems, etc., should be in full working order before reopening. 
Displays: Retailers must evaluate and overhaul in-store displays and modulars. Due to social distancing measures, store fittings and racks must maintain safe distances so that the shoppers can be six feet from each other.
Going public
Finally, retailers will need to let the public know when they restart operations. Retailers must remain in touch with their customers. Emails, social media, and other marketing efforts can help with this.
The pandemic has impacted retailers and supply chains severely. Some have closed up shop, and others have seen exponential growth in sales. Retail as a whole seems to be evening out, and customers are adapting to the "new normal" of maintaining social distancing and wearing masks. Retailers must adapt to this new environment.
Written by The SupplyPike Team
About The SupplyPike Team
SupplyPike builds software to help retail suppliers fight deductions, meet compliance standards, and dig down to root cause issues in their supply chain.
Read More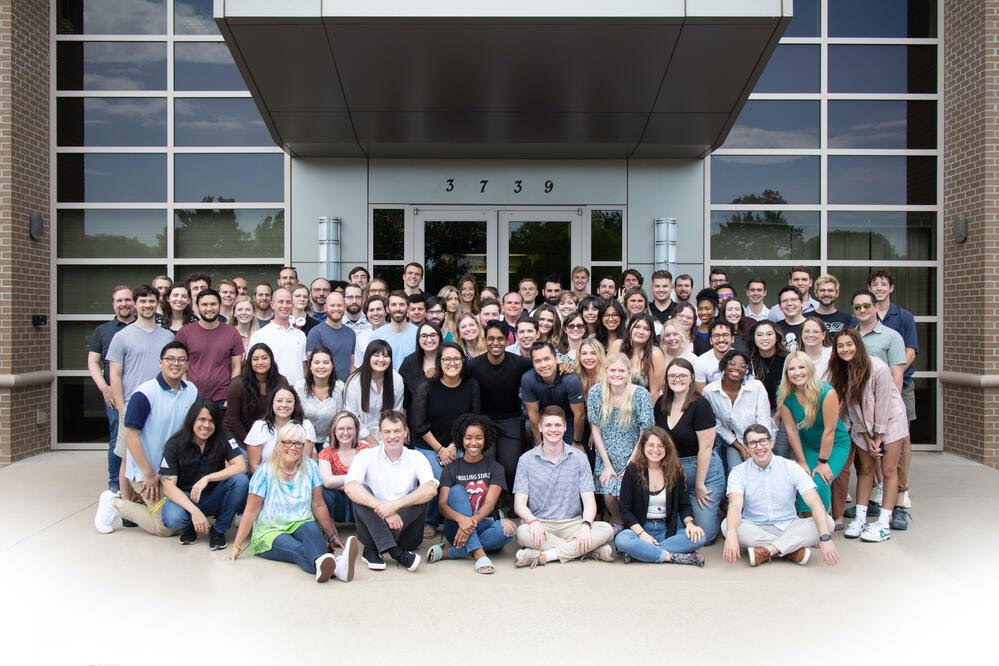 About