The Long Tail Pushing SCM Evolution?
2020-07-02
4 min read
This post originally appeared on SupplyPike President & CEO Dan Sanker's Linkedin. 
Picture this: polished perfume counters with cheerful attendants leaning on them ready to help you find your perfect scent; racks of clothes as far as the eye can see; a line of restless kids waiting with their parents to sit on Santa's lap and disclose their mile-long Christmas lists.
Macy's has been a household name for over 100 years, synonymous with Thanksgiving Day parades, Miracle on 34th Street, and a city block-sized flagship store in New York City. Exclusive department stores such as Macy's offered luxury products and one-on-one customer service, and because few other shopping options existed, consumers flocked to these flagship stores in big cities to fulfill their shopping needs.
Rise of the Discount Behemoth 
Eventually an increase in freeway infrastructure sent people packing to the suburbs where they desired more convenience and choice in how they spent their money. The 1960 and 70s saw the rapid expansion of discount stores where shoppers could get their hands on a wide variety of products at low, low prices. (You might know of a little store chain called Walmart.) These retailers were able to keep costs down by fostering international trade and cutting out distributors, third parties and brokers, and passed these cost savings onto shoppers. They set up shop miles outside of urban centers, giving residents of suburbs and small towns closer-range shopping options.
Many discount retailers focused their growth on supercenters where shoppers could get everything from groceries to tires to furniture under one roof. The pillars of luxury and personal service found at department stores were replaced by convenience and choice.
Selling Less of More with E-Commerce 
August 12, 1994 marked the beginning of modern shopping as we know it when The New York Times published an article called "Attention Shoppers: Internet Is Open" about a man in Philadelphia purchasing a Sting album straight from his computer. This described "the first retail transaction on the Internet using a readily available version of powerful data encryption software designed to guarantee privacy."
Amazon and eBay were founded soon after and revolutionized e-commerce with some of the earliest full-scale business models for retailing online. These "infinite-inventory" retailers had no limit on shelf space. Crowdsourcing buyers meant they could start selling products immediately which doubly ignited and fed consumers' desire for more personalization, convenience and options. In 2004, Chris Anderson coined the "long tail" phenomenon to describe this increasing shopper demand for niche products. Now that consumers knew they could access virtually any product, they desired even more. Anderson argued that the "future of business is selling less of more".
This was a stark contrast to Walmart that, of course, had the problem of limited shelf space, with buyers acting as its gatekeepers. The discount chain responded by increasing the size of its SuperCenters, with some reaching over 250,000 square feet. Sprawling stores became exhausting for many consumers who wanted a more personalized shopping experience.
In recent years, Walmart heavily invested in their e-commerce efforts, including notable acquisitions of Jet.com and Moosejaw.com. Fortune reported Walmart.com is now offering 50 million first and third party items and saw a 63% increase in first-quarter sales of 2017. They're attempting to bridge their omnichannel efforts with Pickup/curbside services that enable shoppers to order items online, namely groceries, and pick up instore.
Where does Omnichannel Leave Supply Chain? 
Omnichannel retailing has disrupted modern supply chain as we know it and will only continue to upend shoppers, retailers, shippers and everyone in between. We can boil it down to three facets:
Omnichannel is changing shoppers. Now that shoppers see what they have access to across so many shopping avenues, their demand is exploding. Not to mention, they want it all at lower prices.
Omnichannel is changing the transportation industry. The days of shipping by Truckload are changing. The "selling less of more" phenomenon has increased demand for a greater variety of products in smaller quantities, fueling a move to more LTL and Parcel shipping.
Omnichannel is changing the warehousing industry. This evolution involves a focus on systems like automatic pick to pallet that use pallet feeding and robotized systems to take individual loads from pallets to form mixed pallets.
The landscape of retail has been disrupted forever and the industry must adapt with products and services that allow partners to not only know what happened in the past but get the forecasting to know what to do tomorrow. How are you staying ahead?
Dan is the President and CEO of CaseStack and SupplyPike, and the author of Collaborate: The Art of We. You can check out Dan's Instagram.
Written by The SupplyPike Team
About The SupplyPike Team
SupplyPike builds software to help retail suppliers fight deductions, meet compliance standards, and dig down to root cause issues in their supply chain.
Read More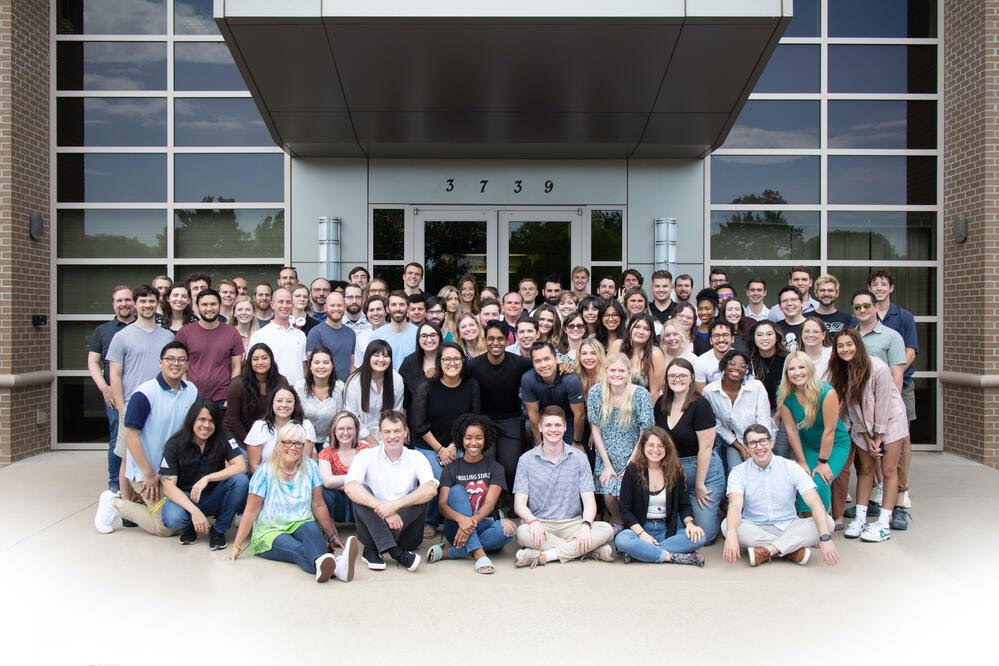 About