The Benefits of Private Label Brands
2020-06-10
5 min read
Learn all about:
What private label brands are
How Walmart uses them
Why private label brands should be used
---
Private label brands (or own-label brands) constitute the merchandise that retailers sell with their own packaging but are manufactured by a third party. In other words, private label brands are products that are manufactured for a specific retailer and branded with the retailer's attributes.
Manufacturers of such merchandise take into account both the prospects of more significant revenue and the flip side of not having a market footprint of their own. Private branded goods generally made by a third-party or hired manufacturer usually follow the same pattern as other brands. The only exclusive factor they have is the advantage of using their own labels. 
Private branding is an inexpensive way to manufacture goods without spending on a huge production installation, decorators, quality control staff, or a special-purpose supply chain. With the help of external manufacturing, a retailer can provide a broad spectrum of private label goods that attract both the thrifty buyer and the high-end consumer.
Walmart and Benefits of Private Label Brands
For Walmart, there are many benefits to using private labels. For example:
By direct sale to supermarkets and big box stores, third party manufacturers clinch major deals, leading to assured profits and a high volume of business.
Generally, the same manufacturers who make private label brand goods also make the most popular brand goods, which explains the excellence in quality.
Private labels brands are generally more affordable for the consumer.
Utilizing the retailer's labeling can minimize marketing and publicity costs.
In the case of bulk purchasing, the costs are further reduced. (This is more typical of supermarkets.)
Walmart has traded sufficiently in private label brands. The retail giant introduced its own dog food brand, Ol' Roy, in 1983 and has since then kept on gaining new heights. Right from the commercially prepared diet for canines to apparel, Walmart has been a great destination for consumers with its offerings in the form of the choicest substitutes to famous brands in several classes. 
Walmart is also targeting higher-income customers and strengthening its online presence. This endeavor also includes acquiring digitally indigenous brands like Bonobos, Modcloth, and Moosejaw.
Why Boost Private Label Brands
Walmart's private label brands at present comprise a constantly growing range of merchandise with the specific aim of retaining customers and generating profits. This approach was previously used to pull in shoppers looking for good bargains.  The strategy complies with the demand from consumers, who would go all the way for private label brands. For them, price is not a major criterion for purchase.
There was a time when consumers thought private brands were not up to par. In today's day and age, they are the first choice of consumers. A recent survey shows that 81% of consumers purchase private label products whenever they go shopping.  Additionally, younger generations are finding they prefer private label brands more and more. In 2018, a study found that 92% of millennials turned to private label products as a way of obtaining goods with more product benefits at a better price.
What is more, seven out of every ten consumers support private labels as a very good bang for their buck and 62% of shoppers support private labels saying that it gives them an amazing feeling.
These outcomes explain why Walmart consistently emphasizes the importance of its private label products. To begin with, the retail giant got rid of its "economic class" tag. Following this, the company began to invest in premium domains like wine and fashion. Having achieved resounding success, the movement carries on undeterred.
Highlights 
Walmart has a much bigger sales figure of private label products compared to Amazon and Kroger
A whopping 57.79% of the private label products on the shelves of Walmart comes with the option of a free pickup
Walmart offers free two-day shipping for 8,200 private label products
The retail giant has the maximum number (78) of private label brands in its "Home" category
Walmart's private label collection comprises 29,153 products for sale on its website
The largest private label category in Walmart is Auto & Tires (5,208)
What gives Walmart a decisive edge over its rivals is its mind-blowing range of 4,657 stores that cater to 90% of the US population. Also, its products come with the options of free pickup or next-day delivery. This is what makes Walmart a much better option compared to similar other brands with only a few outlets. 
More for Walmart Shoppers
In 2019, Walmart rolled out a new range of premium brands, en vogue furniture, and interior design variety under the brand name of MoDRN. It was launched as an elite and exclusive collection, solely for online sale.
Apart from this, Walmart came up with another major initiative with its once-legendary label Scoop as its own private label brand. 
Private label brands are the source of 20-25% of Walmart's total sales. This comprises 40% in the food and beverage category. 
Walmart's quality appeals to different categories of consumers looking for a lot more in online shopping.
In the end, private label brands are a great way to reduce overhead, entice consumers, and create a closer relationship with your buyers, especially Walmart.
Written by The SupplyPike Team
About The SupplyPike Team
SupplyPike builds software to help retail suppliers fight deductions, meet compliance standards, and dig down to root cause issues in their supply chain.
Read More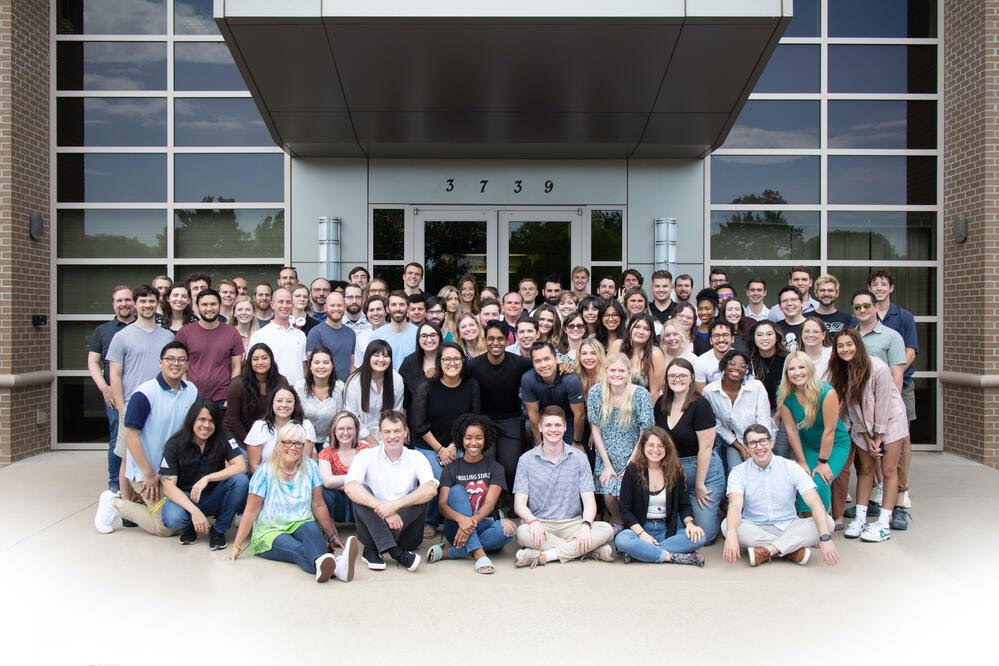 About